Winemaking Blog
Written by Neil Bernardi, Duckhorn Wine Company's Vice President of Winemaking, PJ Alviso, our Director of Estate Viticulture and special guest bloggers. This collection of insights on the farming, winemaking, production and all things Duckhorn Wine Company is a great way to experience the excitement of winery life.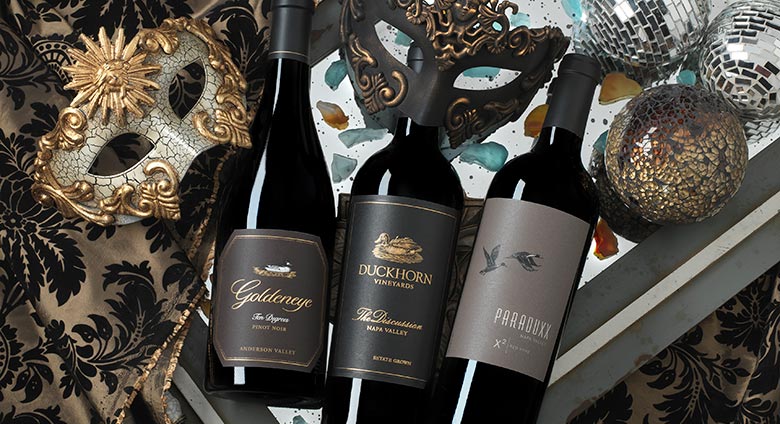 Forty years ago, Dan and Margaret Duckhorn along with their winemaker had a passionate discussion at the dinner table about making a cuvée, or the finest red blend. Instead, they chose to focus on varietal wines, yet Duckhorn Vineyards had remained intrigued by the artful blend of a cuvée. In 2006, that dinner discussion from 30 years ago came to fruition; Duckhorn Vineyards released their first cuvée or pinnacle wine aptly named, The Discussion.
Today, within the Duckhorn Portfolio, there are four Pinnacle wine offerings from four of our seven wineries, Duckhorn Vineyards, Paraduxx, Goldeneye and Canvasback. These wines are 100% estate grown and celebrate our best blocks from our top estate vineyards.
Our four pinnacle wines are distinctly different and capture the essence of each winery and region. The Discussion from Duckhorn Vineyards is classic and elegant embodying the best of Napa Valley Bordeaux varietals. Paraduxx X2 stylishly blends mountain fruit and valley floor fruit, beautifully demonstrating the subtle art of the blend. Our pinnacle Pinot Noir, Ten Degrees, from Goldeneye is complex, earthy and rustic, perfectly capturing the natural intensity of Anderson Valley. The Grand Passage is concentrated and complex, beautifully embodying the desert-like climate of Red Mountain in Washington State. All four of these wines are ready to drink now and ideal for aging in your cellar for 10 to 15 years.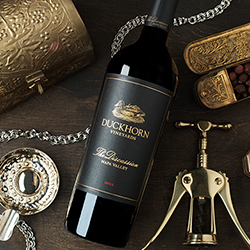 Duckhorn Vineyards The Discussion
The Discussion commemorates a longstanding dream of Dan and Margaret Duckhorn's. The primary blend is always Merlot and Cabernet Sauvignon, representing our belief in the timeless union of these two noble Bordeaux varietals. The Discussion embodies the depth and complexity of Duckhorn Vineyards renowned estate program, resulting in an elegant wine with pure fruit flavors combined with silky tannins and savory notes.
Buy Now - 92 Points - Wine & Spirits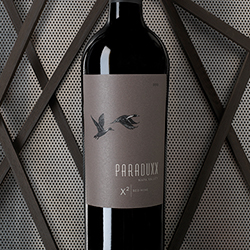 Paraduxx X2
X2 is crafted as an exponential expression and harmonization of our Paraduxx style and the pinnacle of our portfolio. Paraduxx X2 is a blend of our best blocks and barrels selected from our finest estate grown Cabernet Sauvignon and Zinfandel producing a wine that balances depth and structure of mountain grapes with the lush vibrancy of valley floor fruit.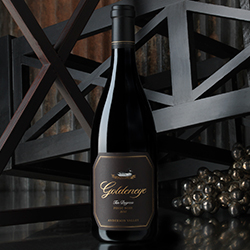 Goldeneye Ten Degrees
Made from our ten finest barrels of Pinot Noir, we name this special wine Ten Degrees – a name that pays homage to the fact that our three estate vineyards in Anderson Valley display as much as a 10 degree temperature variance, while spanning only an eight-mile distance. As the pinnacle wine of our portfolio, Ten Degrees combines our best estate vineyard grapes and showcases the elegance, beauty and rustic characteristics of the Anderson Valley.
Buy Now - 94 - Wine Enthusiast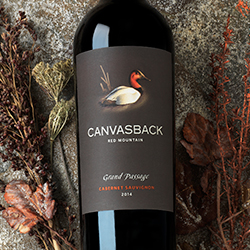 Canvasback Grand Passage
With access to some of the best vineyards in Red Mountain, Canvasback was able to craft Grand Passage, the pinnacle of our winemaking program. The Grand Passage is 80% Cabernet Sauvignon and 20% Merlot, it embodies the finest blocks and barrels of each vintage to create a beautifully layered wine with ripe voluminous dark fruits rounded with notes of mocha and salted caramel and polished tannins. This is a Cabernet lovers' prefect wine!
Buy Now - 93 - Wine & Spirits

Each harvest season is a blank canvas and the winemaker is given the opportunity to paint the perfect vintage! As Decoy begins its twenty-second harvest, I sat down with Winemaker Tyson Wolf to discuss the 2017 vintage.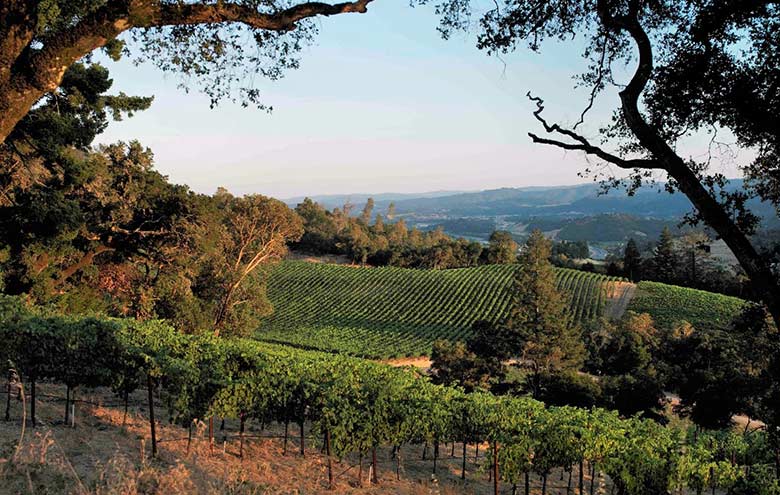 With the heavy rains this year, the question on everyone's mind is how is the vintage looking? Our winemaker says the grapes are superb, with his first pick being of Sauvignon Blanc from the Alexander Valley. Fortunately, August has seen consistently warm weather which is balancing out the moisture brought on by California's out-of-character rainy season. The excitement of Harvest is visible throughout Sonoma wine country!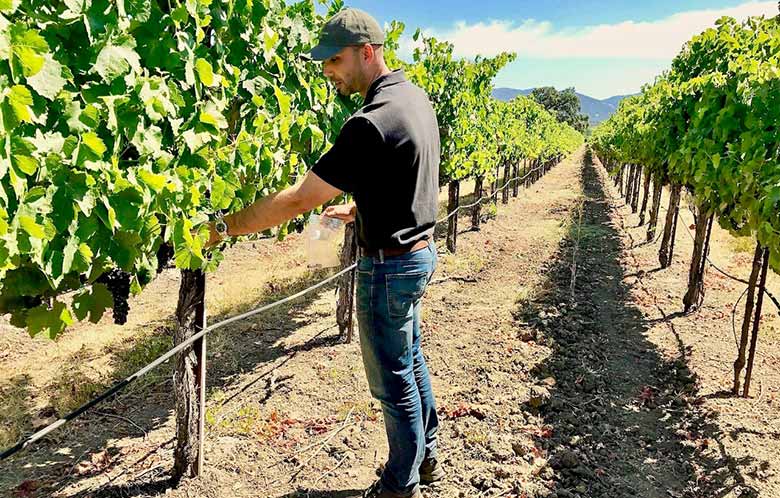 Harvest is a culmination of the year's climate and local geology, bearing fruit that is evocative of a place. According to Tyson, Harvest is the most important part of the winemaking process, setting a tone for the entire year of winemaking. It all starts with picking the grapes! Knowing when to pick each block of grapes is a skill. For Tyson, grape picking involves an analysis of not just the grapes chemistry but also of its flavor profile as well as an evaluation of how the flavor will continue to develop. It involves having the foresight to taste a single grape and understand how that grape will translate to the finished product, in the bottle!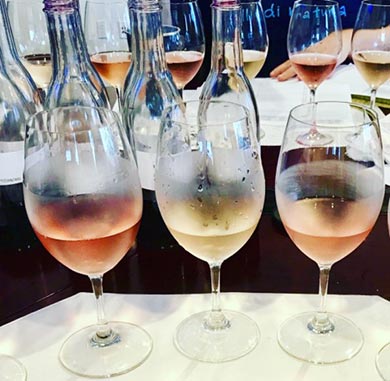 Tyson's personal challenge every year is to make each vintage better. He and his team frequently taste the past two vintages and decide how to tweak the wines to achieve the ideal translation of the given varietal. For instance, Tyson is most excited to play with the second vintage of Decoy Rosé and add more Syrah to create a brighter, crisp Rosé with exotic fruit notes. From the picking of the grape, to the blend and barrel regime, winemaking most certainly is a labor of love.
Decoy wines aim to translate a sense of place, transporting the wine taster to Sonoma County and imparting a tasting experience that is much more than just the fruit, oak, and spice. Tyson says part of the fun of growing and making wines in Sonoma County is the diversity of climates. The Pacific Ocean offers a marine influence with cool coastal winds and morning fog while another microclimate exists that is warm, dry and mountainous. Sonoma County is unique in that it is able to communicate a variety of terroirs!
Cheers to the 2017 vintage and to a successful Harvest!