Duckhorn Portfolio Wine Blog
Posts written by Neil Bernardi, Vice President of Winemaking and many special guest bloggers. This collection of insights on winemaking, farming, entertaining and more is a great way to learn about the excitement of winery life and tips for enjoying the wines we produce.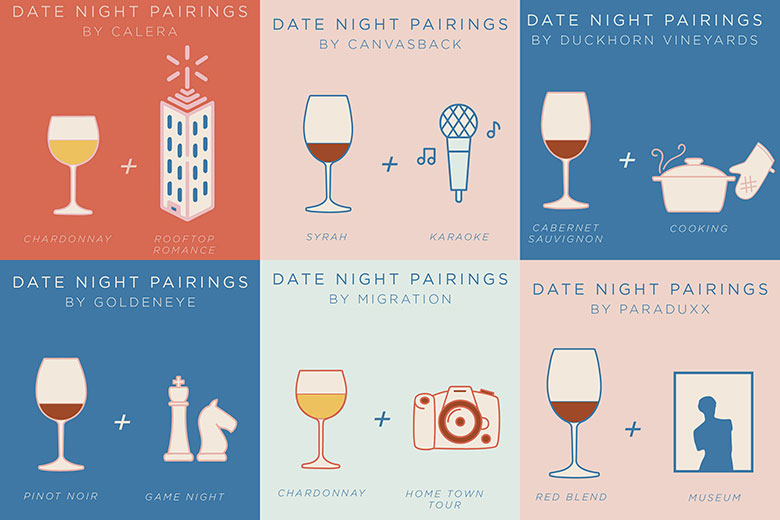 Are you still looking for a thoughtful Valentine's Day gift? Get inspired with date night ideas and wine to perfectly complement the experience. Here are our top picks.
Rooftop Romance
Capture the feeling that you're on top of the world with a rooftop rendezvous. Whether you're eyeing cascading views or the city skyline, this date is all about elevation. Effortlessly, transition sunset drinks to a romantic starlit dinner with this bottle. We recommend:
Karaoke Night
Love it or leave it, there's no room for shyness or inhibition on Karaoke Night. Bring the boldness to match your inner Mariah (Carey). There are two choices– we recommend:
Play Tourist in Your Own Town
Take this moment to explore tried and true landmarks in a new way – from the perspective of a tourist. What is the one thing your hometown is known for? Do that. Pair it with this, we recommend:
Game Night
Throw a healthy dose of competitive spirit into your date night itinerary with game night. Board games, word games, cards, charades or trivia – all call for a playful, fun yet deeply romantic bottle. We recommend:
Take a moment – close your eyes and envision the rolling hills, picturesque vineyards, exceptional landscapes and unfiltered light of Napa Valley. Transport yourself to the wine capital of California for a fun, engaging virtual wine tasting date.
Make Dinner Together + Dessert
Unless you have it down to a science, cooking together could be unpredictable. Stick to a classic, reliable bottle because if all else fails, you will still have an exquisite bottle to drink. We recommend:
Movie Night
Consider it the bread and butter of dates: often repeatable but never boring. Choose a classic flick or one you've held off for the right occasion. Only conundrum is that the references are limitless, so let's narrow your pairing selection down by genre. We recommend:
Rom-Com:
Horror:
Outdoor Adventure
You both love the outdoors and venturing new places so hiking is your go-to day date. Be sure to pack light and leave room for this wine pairing that will be the most complex thing you encounter along the way. We recommend:
Plan Your Next Vacation
Dreaming of your next getaway together– sounds like the perfect date! Put pencil to paper and build your ideal itinerary. Luxurious views, food, wine and relaxation – hint, hint: Napa Valley has it all. Drink well and plan accordingly. We recommend
Go to an Art Museum
Ready your senses with a feast for your eyes. Abstract, contemporary, realism – stroll the halls of a modern museum and admire the visionary works of art. Like our winemakers, each piece tells a story to activate emotions and a sensory experience. For this, we recommend: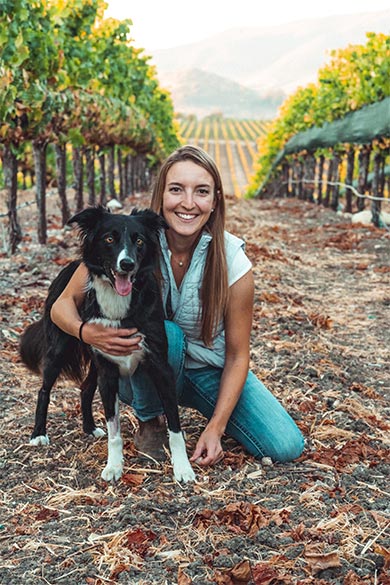 1. Tell us a little bit about where you are from and how you got started in wine.
I grew up on a grain farm in Chablis, France. Wine and vineyards have always been very present at home but I didn't grasp how much wine was a part of my culture, until I started working in the industry. People would asked me where I was from: "Burgundy! Yes, like the wine!" But also with how much ease I knew how to talk about it. I am an avid reader and I like to think that opening a bottle of wine is like opening a book, it tells a story.

I went to college to study foreign languages and international business and eventually did an internship with a wine importer in Montreal, Canada. They had an incredible team of passionate wine people who made me realize all of the things that make every wine unique. Having grown up in Ag, I was really missing that connection to the land and what surrounds us, but I could find it again in wine. As I was finishing my undergraduate, my brother was starting his to be a farmer and I was envious that he was that he was going to spend the rest of his life outside walking his fields and growing food. How cool is that? He convinced me that I could do it too. So I pursued a Master's in Agronomy, with a focus on viticulture and winemaking and found my happy place in vineyards!
2. How long have you been with The Duckhorn Portfolio?
After I graduated, I worked at home in Burgundy for a bit, then decided to come to California and did a harvest internship with Calera in 2016. I came back full time to work at Mt. Harlan with legendary Vineyard Manager Jim Ryan in June 2017. I have been with Duckhorn since they acquired Calera in August 2017. It has been amazing to work along and learn from Jim, who planted this incredible vineyard and cared for it for 40 years. He passed away last September, but I am very grateful for our time together at Mt Harlan.
3. What is a day in the life like for you at work?
My Border Collie Nina and I jump in the truck around 5ish in the morning and every day we drive to a different region in the Central Coast: Mt. Harlan, Monterey, Paso Robles, Santa Ynez and Santa Rita Hills. When we are not at Mt. Harlan, we visit all our Central Coast grower vineyards. We also like to find the most scenic back roads in the region! We spend time in the vineyards until early afternoon and finish the day in the office.
4. What do you wish people knew about wine/vineyards?
I wish people knew all the blood, sweat and tears that goes into a bottle! All the passion and dedication it takes to grow these grapes. Every year is different and we are constantly adapting, fine-tuning. I think farmers in general are like vineyards: they are resilient and resourceful!
5. What is your favorite food to pair with Pinot Noir? Chenin Blanc?
I love lamb with Pinot Noir. I enjoy Chenin Blanc with Pork Chops cooked with apple, onions and wine!
Whether your Holidays calls for a casual family dinner or a more formal feast, we're sharing a few instructions and, of course, wine pairings, to ensure your joy-filled holiday gathering goes off without a hitch.
Getting Started
You'll need a few essentials. Your table setting will include plates, cutlery: knife, forks and spoons, glassware, and napkins. Some extra items to consider are linens, place cards, and centerpieces.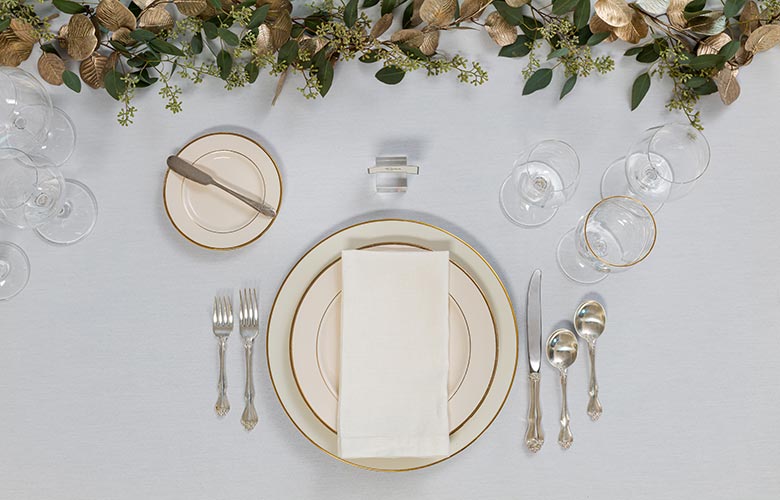 How to Set the Basic Table
We're going to start with a basic table setting and will use a popular acronym to easily remember where everything goes: FORKS.
Follow along from left to right:
F: Fork (main and salad fork, too)
O: Plate ("O" looks like your plate, right? If needed, stacking a salad plate directly on a dinner plate is appropriate)
R: We've made it to the right side of the plate
K: Knife goes here (edges in!)
S: Spoon, lastly (include a soup spoon, if needed)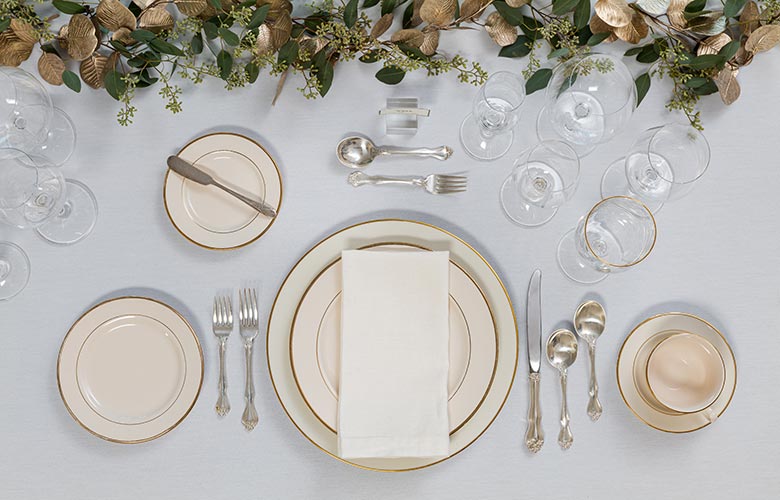 Extras: More to Know
Here's another perspective: place your plate in the center of the placemat. Your fork(s) will go on the left side; then your knife to the right of the plate and your spoon(s) to the right of your knife.
You can place your napkin directly on top of the plate and drinkware above the plate on the right side of your place setting. We recommend wine glasses are tiered above the main water glass.
Additional plating for salad and bread plate will go to the left of the main plate with the bread plate above and salad plate aligned, as it would be comfortably used.
For dessert, place an additional spoon and fork above the plate. The spoon handle should be facing right, while the fork handle should present to the left. Name card will go above or in front of the complete setting.
Have some fun with it! Dress up your table setting with festive but thoughtful placemats, thematic napkin rings, and centerpieces like floral arrangements and candles.
Which Wine Will Go Best with the Meal?
Rather than trying to match wines to specific dishes include wines that complement a range of food. The name of the game is versatility. Lighter, fruity reds pair well with turkey, while compelling, acidic whites can hold up next to rich side dishes. Across the board, the wine-country-cultivated, new American classics from The Duckhorn Portfolio make sense this Thanksgiving season.
Wine Recommendations:
2018 Goldeneye Anderson Value Pinot Noir Confluence Vineyard
With its ripe strawberry and red plum aromas and its fetching hints of mint and wildflowers, this is a fresh and radiant expression of Pinot Noir that pairs well with any dish.
Buy on DuckhornWineShop.com
2019 Migration Russian River Valley Chardonnay Running Creek Vineyard
Displaying the graceful energy that has become a trademark of Running Creek Vineyard, this lovely Chardonnay unfurls in supple layers of Fuji apple, Meyer lemon and delicate white flower notes.
Buy on DuckhornWineShop.com
2019 Canvasback Columbia Valley Riesling
The flavors of this white wine are bright and complex, with juicy citrus flavors and notes of candied ginger, fennel and mango all underscored by a beam of racy acidity that draws the wine to a crisp, dry finish.
Buy on DuckhornWineShop.com
Decoy Brut Cuvee Sparkling Wine
This enticing sparkling wine has a delicate sweetness that is perfectly balanced by bright acidity, which adds poise and energy to the lush, pure fruit flavors.
Buy on DuckhornWineShop.com
2018 Calera Mt. Harlan Viognier
The first sip of this wine is supple and viscous, and as it unfurls a current of bright acid emerges, framing the flavors and driving the wine to a tantalizing peaches and cream finish.
Buy on DuckhornWineShop.com
We hope you enjoy entertaining as much as your guests will enjoy their experience this holiday season. Cheers!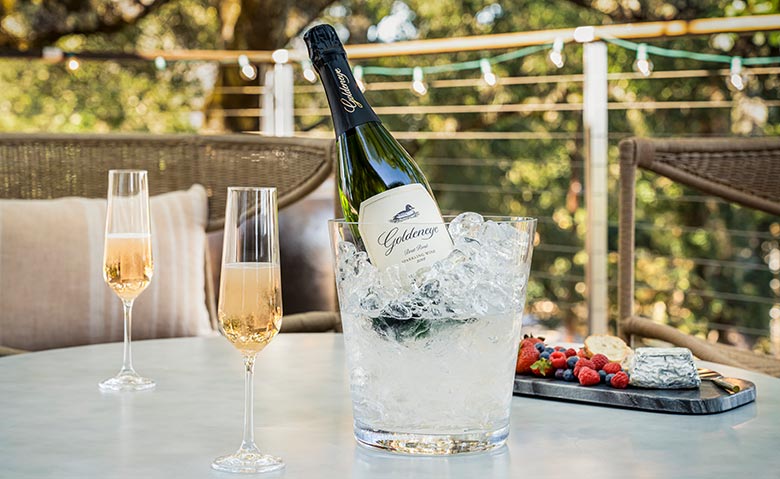 All that glitters is not gold and all wines that sparkle did not attain their bubbles in the same way! Three of our Duckhorn Portfolio wineries (Goldeneye, Migration and Decoy) all make excellent sparkling wines. With that achievement in mind let's take a moment to learn about the venerable method used to create these lovely bottlings.
All three of these wines sparkle because they were made following a labor-intensive process called the Méthode Champenoise. Méthode Champenoise translates roughly to "the Champagne Method." Wines have been made following this method since the late 17th century. Very appropriate terminology when you consider this pathway was devised in Champagne, France. Once the process was established the methodology traveled from France to Spain and on to Italy. Eventually this process was adapted by wineries in the New World including here in California. In the most precise terms Champagne wines hail only from the Champagne Region of France. When bubbly wines come from outside Champagne, France we call them sparkling wines. There are three main grapes that have been the stars in these kind of wines for centuries: Pinot Nor, Chardonnay and Pinot Meunier. All the sparkling wines made by The Duckhorn Portfolio feature unique combinations of these three traditional grapes.
Whether it is called Champagne or sparkling wine, what is important is how the wine is made. It is universally agreed upon that the best Champagnes and sparkling wines in the world are made following the Méthode Champenoise. The key element to this process is a secondary fermentation in the bottle.
This secondary fermentation is accomplished by adding the liqueur de tirage to the still base wine. The liqueur de tirage is a liquid solution of yeast, wine and sugar that is added to the still base wine resulting in a secondary fermentation in the bottle. The extra heft you feel on sparkling wine bottles is due to the thickness of the glass. This extra heft is necessary to contain the trapped carbonation safely inside and to prevent the bottle from exploding.
Once this base wine is seeded with the liqueur de tirage it is then bottled and closed with a crown cap like a cap on a bottle of beer – not a cork. The yeast consumes the sugar causing a second fermentation in the bottle. The resulting carbon dioxide from this fermentation remains trapped in the bottle. Fun fact, the PSI (pound force per sq inch) in a bottle of sparkling wine is typically between 70 and 90 pounds per square inch. That is two to three times the pressure in your car's tires and why you should always open these bottles carefully.
Quality sparkling wines are aged in contact with their yeast cells for several months, even up to six years. At the end of this process the cap is removed along with the expired yeast cells in a step called disgorgement. A finishing wine called the dosage is added that enhances complexity and establishes the sweetness level for the finished wine. Finally, the crown cap is replaced with the traditional cork held securely in place with a wire cage.
There are cheaper less artistic ways to get fizz into a bottle of wine. The important thing to remember is that the secondary fermentation happens in the bottle in high quality sparkling wines. Only wineries that follow the practice describe here are legally able to use the phrase Méthode Champenoise or champagne method on their bottles. If you see the word "charmat" it means the secondary fermentation happened in a large tank, usually an indicator of a lesser quality wine.
Here's to celebrating life on a daily basis with flutes lifted high! Cheers!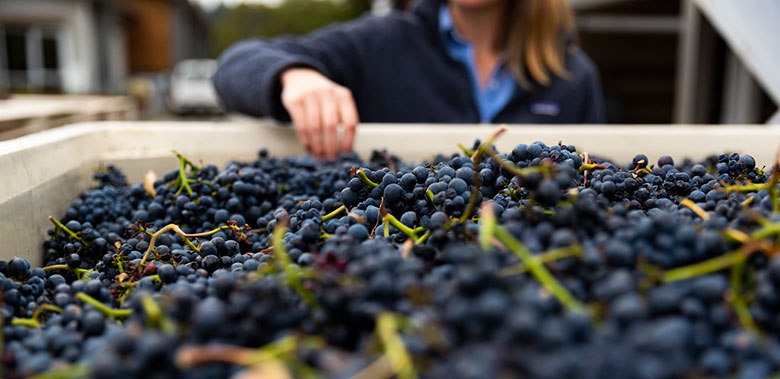 2018 in Anderson Valley was one of those years where everything just worked out. It was neither too hot or too cold, too wet or too dry, or the crop neither too big nor too small. It was, for all intents and purposes, "just right."
After a very rainy winter providing a bounty of water reserves, the season gave way to lush and healthy canopies with a well-balanced crop in our vineyards. From the wet spring, budbreak and bloom were delayed, and we sailed through frost season without any sleepless nights. The summer months were very temperate with no heat spikes, so the grapes matured at an even, steady pace. Once it came time to harvest our first Pinot Noir fruit, we were well into September, which harked to the good ol' days of the official unofficial start of harvest in Anderson Valley on the Monday after the County Fair, always mid-month. This tradition had fizzled away in recent years in part from compounded years of drought inching our start dates further into August. Once we got going, Goldeneye had a steady flow of Pinot fruit until October 31st, our latest vintage in many years.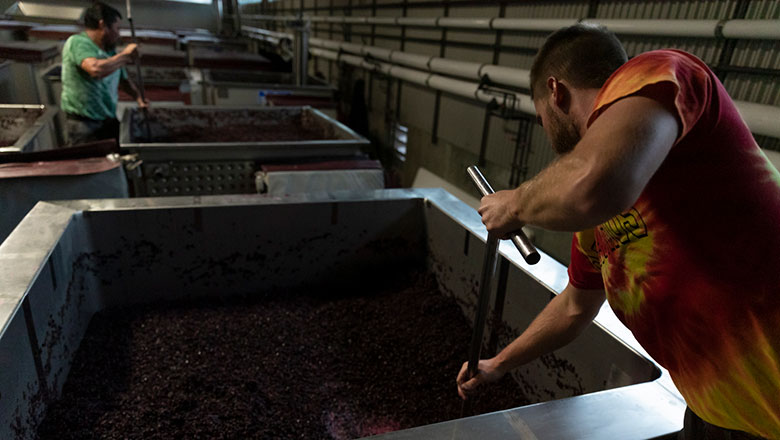 There's something about harvesting grapes when it's near freezing every morning with your sticky, cold fingers sorting through clusters as you chat and laugh with your team, dancing to Cumbia as you try to keep warm. These are the fleeting moments that turn the mysteries of winemaking into a real, livable feeling. It's the fermented grapes squeezing between your toes with sweat streaming down your face as you shovel out fruit destined to be pressed. It's the pre-dawn walkaround, tasting each bin as you mentally picture where to put everything and surprise – you've got 2 extra tons of your favorite block! It's walking into the winery where the smells hit you like a train - red currant, plum and cranberry, sweet confectionary spices and dried herbs. Meanwhile your sleepy interns are enthusiastically punching each tank down as you blast music through the speakers to wake everyone up. You see the beauty in the madness of hoses pumping wine, presses rotating and hissing, forklifts beeping, barrels being unstacked, filled, then restacked – it is organized chaos that keeps your heart pumping and your feet moving. And finally, it's the quiet, twilight-filled winery when everyone has gone home, and I am left with just a glass and a pair of headphones as I taste through every tank and trace the various stages of each fermentation. These are the moments I wait for all year, and in 2018 those moments were filled with intense happiness and pride in my team.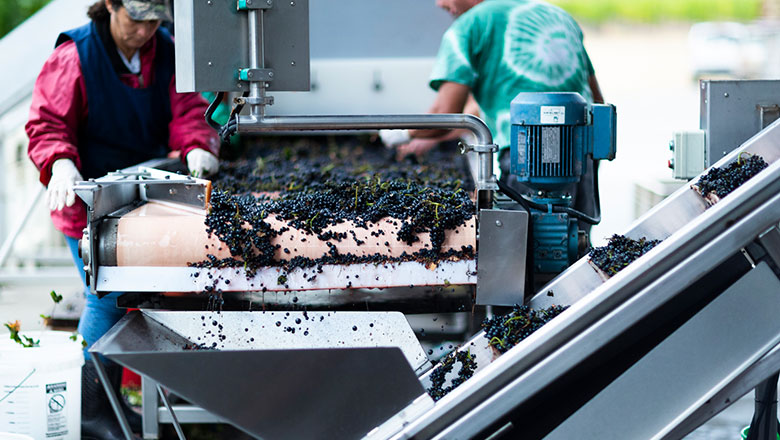 I cannot talk about the 2018 season without mentioning the incredible people that are the unsung heroes of every Goldeneye wine. Our vineyard management company, spearheaded by Paul Ardzrooni and Tony Sanchez, these guys in addition to the countless other pickers, tractor drivers, and foremen that deliver us in the wee hours of the morning the literal fruits of their labor. Our own vineyard team of Rob Sorenson and Orlando Espinoza, who's dedication is most seen in their sleepless, reddened eyes as they patiently wait for you to schedule the next day's fruit. And of course, the Goldeneye cellar crew, fearlessly led by Pancho Ibarra, Goldeneye's first and only cellar master of 25-years. His focus, dedication, adeptness, and humor are what keep the machine oiled and moving. Alongside Pancho is Jose Luis Mendoza, who's laugh is infectious and eager-beaver attitude gets everyone moving, and Remy Martin, who's energy has kept everyone lifted and hyped every day. Our three interns who's love for winemaking inspired all of us every day, Sam Buckingham, Tomas Vietti, and Miriam Olivera. We have since added a few new team members who worked tirelessly to help finish the 2018 wines - Kristen McMahan, our wonderful Assistant Winemaker, who has an eye and taste for making truly great wines, and Julian Vasquez, our newest cellar crew member.
These people were and are 2018 Goldeneye and from one of the best season's in recent memory - the Goldilocks Vintage - we can finally share these special wines with you all and truly hope you enjoy them as much as we enjoyed making them.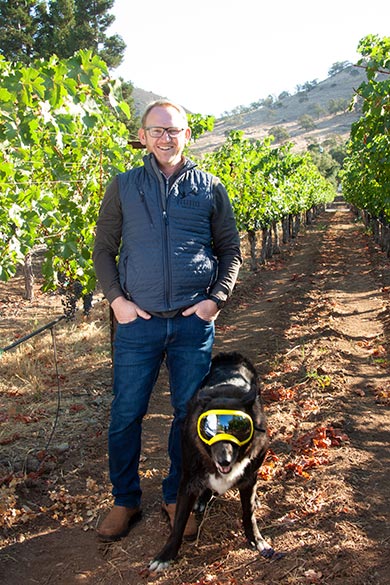 The dog days of summer are here, and we are excited to be accompanied by our four-legged friends for one of our favorite seasons. We sat down with our Paraduxx Winemaker, Cardiff Scott-Robinson, who embraces days in the vineyard with his pup, Lando, every day of the year.
Lando, Cardiff's 12-year-old Border Collie-Shepherd Mix, can be found roaming the vineyards at our Paraduxx Visitor Center, greeting and enjoying the company of our guests almost any day of the week.
We asked Cardiff what he felt makes Lando so unique, aside from the fact that he is named after a Star Wars character, Cardiff replied that it is Lando's spunky personality! He can run through the vineyards, or kick back with his family, arm over the couch and just hang out like a human would. The way he switches from work mode to family mode is unmatched.
Cardiff explained to us that the vineyards were not the only paths traveled for Lando. The adventure-packed duo has a history of visiting the backcountry, where they frequently rock climb and hike.
One of Cardiff's favorite memories with Lando is rock climbing through the Buttermilks in Bishop, California. "Seeing him run side to side and from group to group was great. He was in his happy place. He would even try to rock climb all by himself!"
The California backcountry is the duo's favorite place. With endless amounts of hiking trails, smells and adventures, the two have created countless memories there. Lando even carries around his own backpack with his favorite treats!
Because Lando is slowing down, their adventures are not so daring anymore. Getting out and into the vineyards early and letting Lando run free, and family cruises where he trots alongside of his favorite 6-year-old human sister are what they can be found doing these days.
If you happen to visit our Paraduxx property and see Lando roaming around, stop by and say hello!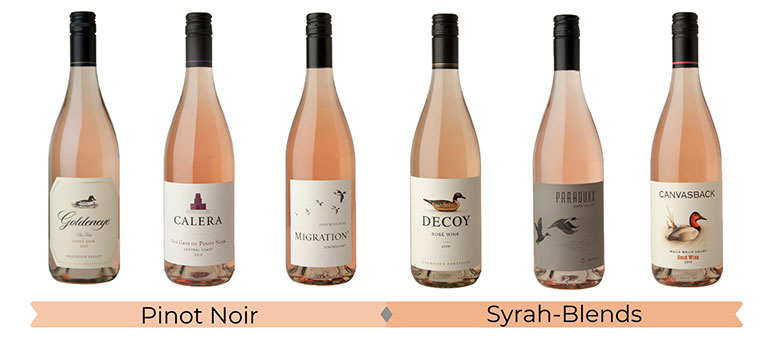 Introduction:
Many of us know of it as summer water! But Rosé isn't just for summer; it is perfect all year long! The drink pink movement is here to stay and here at Duckhorn Portfolio we craft an array of Rosé Wines using different varieties which results in a range of delicious wines. Let's dive into the concept of what is Rosé Wine and why we should all be drinking it!
Winemaking Methods:
Maceration method:
This is when the red wine fruit in sitting in contact with the skins, seeds and stems to extract color and flavor in the juice. This is highly popular in locations like Provence, France. Provence is a highly regarded wine region that produces a benchmark style and in fact 88% of Provence wine production is dedicated to Rosé.
Saignee or "bled" method :
This method is when only some of the juice is "bled off" and placed into a new vat during the first couple hours of making red wine. The purpose of this is to concentrate the red wines' intensity. This is common in the Napa Valley and Sonoma Valley because of the specialization of producing fine red wines there.
Blending method:
This method requires simply blending red and white wines together to create pink Rosé. This is incredibly uncommon in still Rosé wines production.
Flavor Profiles:
Rosé is fun in that it ranges in style and flavor profiles depending on the grapes used and the winemaking method. Our Rosé Wines are crafted in either the maceration method or the Saignee Method aiming for a bright, crisp and refreshing expression of Rosé.
Check out each of our Rosé wines tasting notes to get an idea of their flavor profiles:
Join us in uncorking a splash of summer water all year long! And let us know which your favorite Rosé Wine is.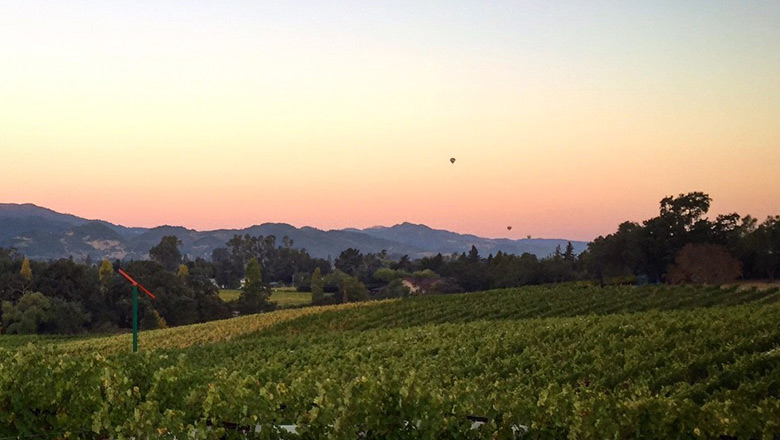 Sheltered between the Mayacamas Mountains and Vaca Range, the Napa Valley is an agricultural preserve with over 53,000 acres of ready to explore open space. While you may come for the wine, it's hard to not be captivated by the beauty that is wine country, and the fertile land which makes it all possible. These are three great ways to get outside and experience the beauty that is the Napa Valley.
By Foot
Whether you're a seasoned hiker or up for a stroll, there are miles upon miles of trails perfect for any level.
Close to our Migration Visitor Center is The Stanly Ranch Area Public Trailhead. This paved path meanders 1.5 miles out and back through Carneros, with breathtaking views of the surrounding vineyards. During the spring, bright yellow mustard flowers will pop up between the rows of vines, soon to be followed by bright green vineyard leaves, and of course, plentiful clusters of plump grapes come fall. This is a fantastic spot to visit any time of the growing season, as it gives you an up close look at the cycle in the vineyard.
Skyline Regional Park is a favorite of locals. Located in Coombsville, this park features some more strenuous hikes, giving you breathtaking views. On a clear day, you can see the San Francisco skyline from atop the Buckeye Trail. This park does require a $5 entrance fee. For trailhead specifics, visit SkylinePark.org
By Bike
There are a number of places to rent bicycles in Napa Valley; both in Yountville and Napa proper, as well as Calistoga, making traveling by bike not only a fun but easy way to explore wine country. It is not uncommon to see a group of weekend cyclists take a pit stop at our Paraduxx winery just outside of Yountville. Many rental locations offer both traditional bikes as well as e-bikes, giving you a bit more range for a little less work!
There is currently a 12.5 mile paved path, The Napa Valley Vine Trail, stretching from Napa's Kennedy Park north to Calistoga, which gives you great vineyard views, and a look at the famous Napa Valley welcome sign.
This trail will eventually span 47 miles, connecting the Vallejo Ferry up to Calistoga, and will be lined with hundreds of trees to provide shade! Learn more about this ambitious project, at VineTrail.org.
Hot Air Balloon
Traveling by hot air balloon is such a unique experience, and a real treat for the adventurous! These excursions typically start in the wee hours of the morning, but are well worth it, as you get a bird's eye view of daybreak across the valley. Flights launch from various points, including Yountville, and last 3-4 hours. Reservations are required, and flights are weather dependent, so this activity is best if you are flexible in your itinerary.
Pairs Well on the Go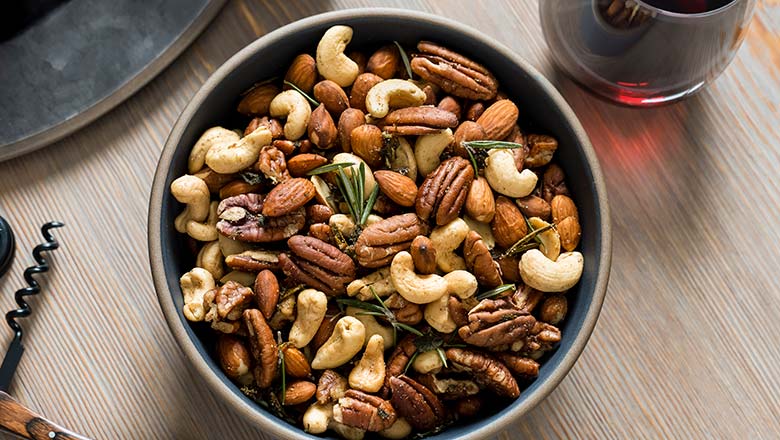 While you're out finding must do's in Napa it's normal to work up an appetite. This simple Seasoned Mixed Nuts recipe is the perfect option for when you're on the go. Not to mention, they go great with wine too!
No matter how you choose to visit Napa Valley, we know you will have a wonderful time taking in the sights and sounds of one of the most exquisite wine regions in the world.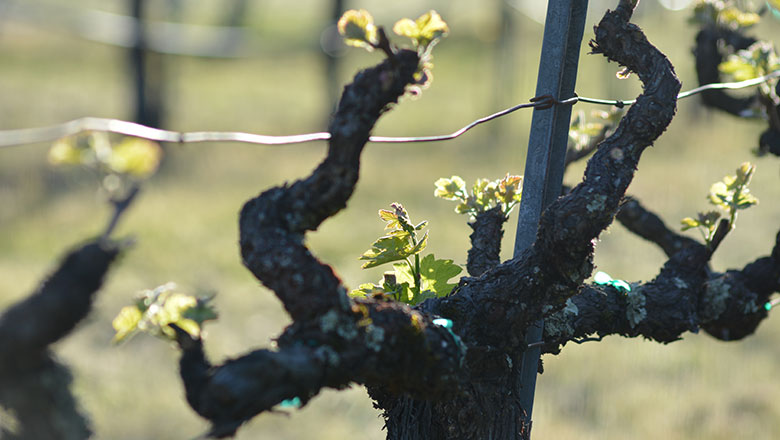 The 2018 vintage was absolutely idyllic and our Napa Valley wines echo a near-perfect growing season. It was one of those years where you sigh with relief because mother nature decided to shine in your favor. Overall, it was a slightly cooler vintage; the winter brought minimal rains, the lowest we had seen in a few years. And as we headed into Spring there were grumbles of another drought, but the rain arrived right on time in March and April. We had a few powerful storms that filled the soil profiles and allowed the vines to wake up from dormancy.
Looking back over my years in viticulture, I see that what is considered "normal" in farming is always changing. That is part of the challenge of viticulture, everything stays the same while absolutely nothing stays the same. You can depend on nothing happening the way you expect it to and in that way that is reliable.
The temperatures in 2018 were cooler than the 2016 and 2017 season and we had moderate to high humidity with comparatively cooler days which contributed to fewer spikes of climactic demand for water (AKA the plant's demand for water). Water is one of the greatest edges to have in the start of a vintage. It is the difference between coasting through to harvest and having to pay close attention to water demand up until harvest begins.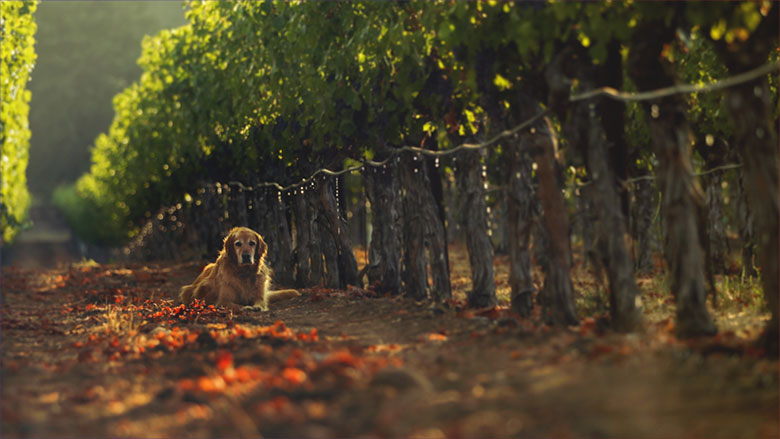 Budbreak averages in Napa Valley were between March 23rd and April 3rd, about a week later than in 2017. The vineyards took longer to reach full canopy (June 16th as opposed to mid-May of 2017) and they had very little regrowth after hedging and leafing. Bloom began during mid-May in Napa and finished by the beginning of June. Weather during bloom was ideal, it was sunny and warm with a little breeze. When the fruit set, we had very little shatter and had full clusters. Since 2018 was cooler the berries remained small to medium, with great flavor concentration on large rachises.
The summer was mild with temperatures remaining in the high 80's to the low 90's, allowing the vines to grow a complete canopy and shift the focus to the fruit without having heatwaves shutting down the plant to conserve water. We had an extended veraison period which was an homage to the cooler year. While slower veraison periods can make me want to pull my hair out, it can be really beneficial to the color and tannin compounds in the grapes. Hang time is always a plus in the right conditions!
The soil water status contributed greatly to delays in bud break, bloom and veraison in 2018. Harvest began about 1-2 weeks later than average and proceeded smoothly. It was a fun harvest year and the ripening of the grapes helped us to have a well-spaced out, less frantic harvest season. Some years we pick non-stop for a month without a break and some years, like 2018, we have the joy of meandering through at each of our estate vineyard sites, including the Paraduxx Rector Creek vineyard.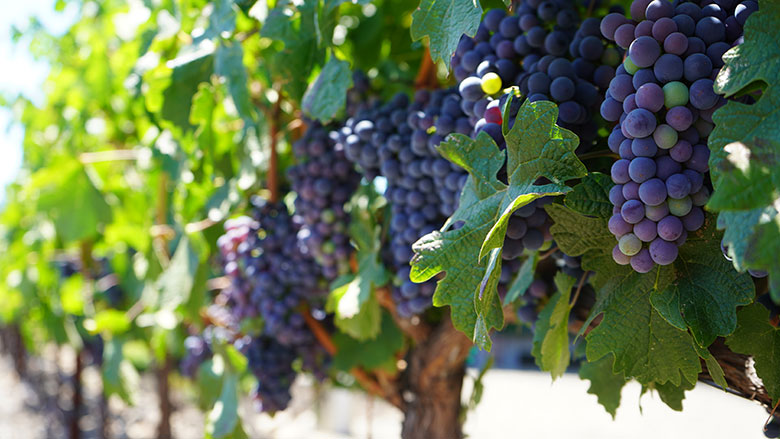 We had almost an inch of rain October 2nd and hot dry winds mid-October that led to a nice late season with dehydration of fruit which helped usher in the end of the 2018 vintage. The cooler vintage surely had a huge impact on the uniqueness of the wines from this year. 2018 was a rare gem of a vintage in Napa Valley and its ready to be shared with you!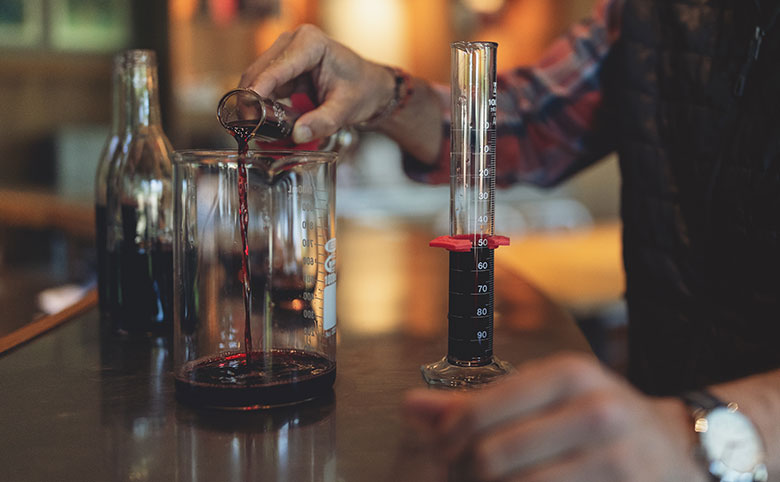 The concept of a Red Blend can be a little confusing for someone new to wine. Is it synonymous with all Red Wine? What makes a wine a Red Blend? Luckily our resident expert, Paraduxx Winemaker Cardiff Scott-Robinson, is able to provide some clarity. Read on for his responses to a few common questions about Red Blends and the craft of blending Napa Valley wines.
1. What is a Red Blend wine?
A Red Blend is a wine that consists of multiple varieties of grapes blended together in specific proportions to craft a wine with a desired style in mind.
2. Why do you select multiple varietals?
Different varietals provide different flavor profiles, tannin structures, acidity levels and color intensity.
3. Can you blend red and white wines together?
Yes, some white wine can be added to increase the floral aromatics on the final blend. You can also add white grapes to a red ferment, like our Paraduxx Winemaker Series Co-Ferment, to help stabilize the color and bring more of the white aromatics into the wine.
4. What makes Napa Valley Blends special?
The vast micro-climates of the Napa Valley allow for diverse grape varieties with diverse ripening times. This allows us many options to play with and make the ideal wine blend from a variety of fruit selections.
5. What is fun or unique about crafting Paraduxx Red Blends versus single varietal wines?
The opportunity to fill in the gaps that a single varietal may have in any given year. The freedom to craft an ideal balanced wine. No restrictions allow the art of the blend to shine in elegant and compelling wines.