February 3, 2023 | The Marketing Team
Why Napa Valley is the Perfect Romantic Destination
Where there is winemaking, there is love. So, it should come as no surprise that Napa Valley is one of the most romantic places in the world and the perfect destination for wine lovers.
With world-class vineyards and wine tastings, scenic views, standout restaurants, and more, there are many ways to experience Napa Valley this Valentine's Day and beyond.

Is February a good time to go to Napa Valley?

A mild, temperate climate makes Northern California and Napa Valley wineries a coveted destination year-round. Expect temperatures in the mid-50s, clear sunny days intermixed with occasional rain and clouds. Every season is an opportunity to embrace the region's unique micro-climates and idyllic landscape. We recommend packing light layers and warm attire during this time of year.
The California wintertime is considered low-season, which could make a romantic getaway for Valentine's Day extra special. We aim to provide the highest level of hospitality and memorable guest experiences any time of year, but in general, fewer crowds can make way for more personal visits.

Discover the Most Romantic Things to Do in Napa Valley

Wine tasting always takes center stage. For those who love great Merlot, Cabernet Sauvignon, Sauvignon Blanc, Chardonnay, and more, a visit to Duckhorn Vineyards is ideal. Our nearby portfolio locations, Migration and Paraduxx, highlight Pinot Noir and Red Blends, this trio makes for the ultimate Napa Valley experience.
Our Classic Portfolio Tasting
Duckhorn Vineyards | St. Helena, California
$60/person — Reservations Required
A highlight of our five current-release Napa Valley wines from across our portfolio in an airy indoor or an idyllic outdoor setting (if weather permits) hosted by one of our stellar wine specialists— this experience is widely recognized as a must-do, "don't miss" visit.
Learn More
---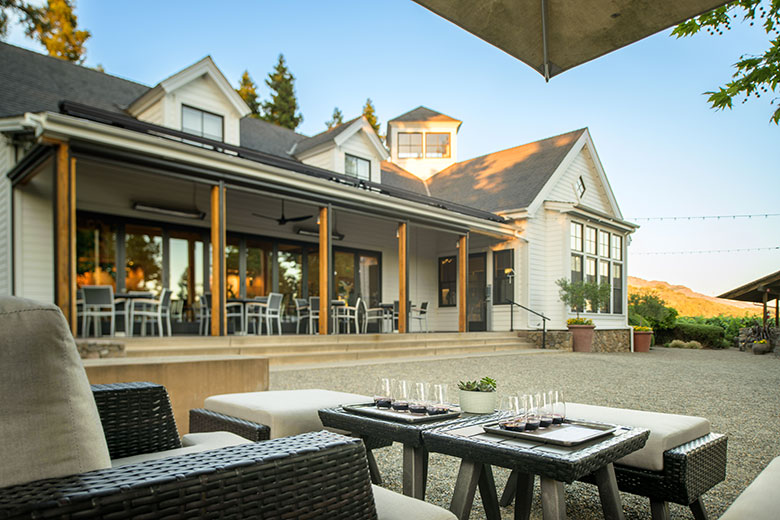 Rector Creek Estate Tasting
Paraduxx | Napa, California
$120/person — Reservations Required
A curation of sought-after small-production wines from our acclaimed estate vineyard paired alongside a cheese and charcuterie board in a relaxed, contemporary environment.
Learn More
---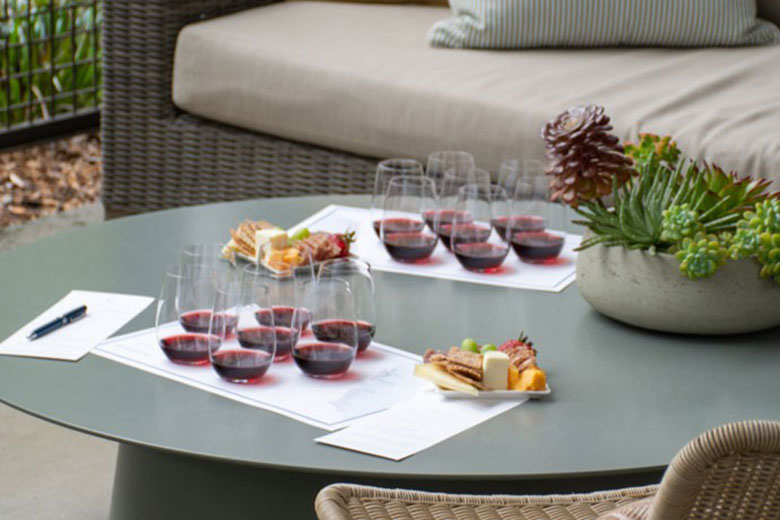 Pathway to Pinot
Migration | Napa, California
$100/person — Reservations Required
This is the best Valentine's Day wine tour for Pinot lovers! In this immersive experience, you'll enjoy a seated tasting, and a behind-the-scenes peek to see where the nuances of winemaking come to life.
Learn More
---
Known almost as much for its dynamic food scene, Napa Valley is a rich culinary destination. From traditional French fine dining to definitively California, farm-to-table casual, there are meals and menus everyone will appreciate.

We recommend outlining your itinerary ahead of time to ensure the most optimal experience. For more options and information on tasting experiences and to help plan your visit, contact us— we're happy to help. There is no better place to celebrate romance this Valentine's Day— join us in Napa Valley.
Comments
Commenting has been turned off.