Plan an Event
Duckhorn Vineyards - Napa Valley

Founded by Dan and Margaret Duckhorn in 1976, Duckhorn Vineyards has been crafting classic Bordeaux varietals from the Napa Valley for over 30 years. Renowned for pioneering Merlot as a premium varietal, Duckhorn Vineyards is also known for its acclaimed Sauvignon Blanc and Cabernet Sauvignon. The wineries beautiful grounds are the perfect background for your next marketing event with lush garden settings, a sweeping veranda and gorgeous vineyard views. We offer seasonally inspired pairings created to complement our acclaimed Napa Valley wines, giving you and your guests a quintessential wine country experience. Please note: local permit restrictions do not allow us to accommodate weddings or wedding receptions.
Group Venue Options: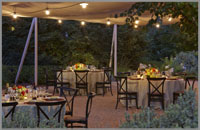 Marlee's Garden
Surrounded by Marlee's Vineyard and the tranquility of our Estate house grounds, Marlee's garden is the perfect location from June to October.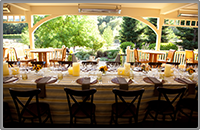 Estate House Veranda
The Duckhorn Estate House veranda provides sweeping vineyard views and an intimate setting for private experiences. Available year-round (weather permitting).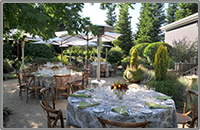 Garden Courtyard
Nestled adjacent to the vinerows of our estate vineyard and surrounded by lush landscaping, our secluded Garden Courtyard is the perfect location for an outdoor wine country experience.
Group Tasting Options:
Seated Portfolio Tasting
Featuring wines from across our portfolio, this wine tasting experience features five current release wines from our acclaimed Napa Valley offerings.
Elevated Experiences
Estate Tour & Seated Tasting 'Behind-the-scenes' access to our Estate vineyard & winery with a private tasting & in-depth discussion of the winery's history & winemaking techniques
Custom/Private Group Tasting
Contact us for more details.