Bringing Wine Country to You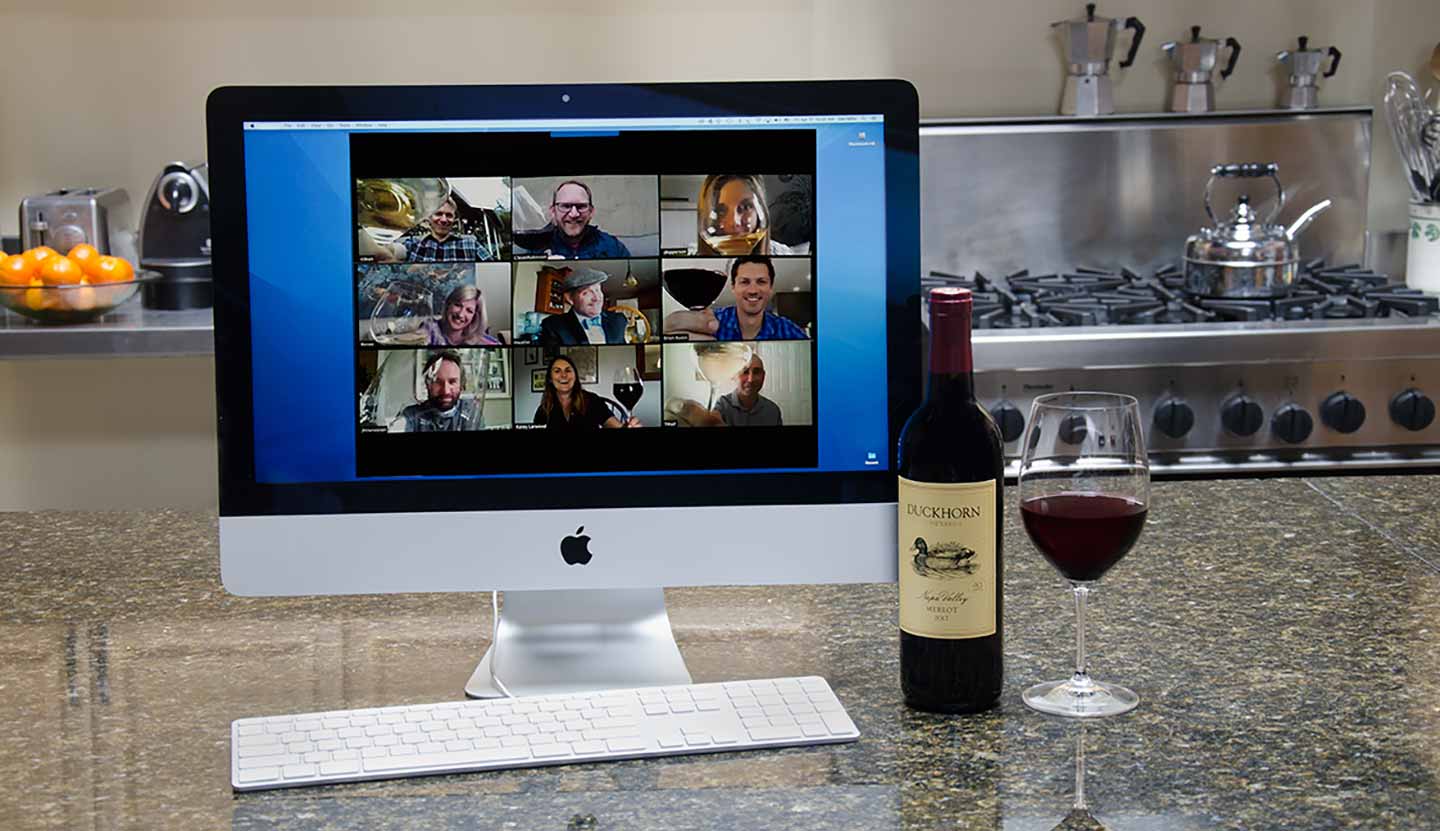 Virtual Wine Tastings with Duckhorn
Looking for a fun way to interact with friends, family, employees or clients from the comfort of your home? Let us provide a bespoke experience and bring wine country to you with a virtual wine tasting! We will work together to craft a curated selection of wine from our portfolio to enjoy while tasting alongside our wine experts. Virtual wine tastings are live so participants can interact with questions and comments. Schedule your virtual tasting today!

"
Having to cancel all in person events for 2020 was crushing to our team. Duckhorn Portfolio made the virtual experience fun and engaging. The virtual tastings allow us to have an ongoing connection with colleagues, clients, friends and family from afar!
"
Duckhorn Portfolio's Virtual Events Team was so easy to work with! From unparalleled customer service to a simple and smooth ordering process, we were able to connect with employees and clients all over the world from the comfort of home!

Virtual Tasting Inquiry
We care about privacy. Personal data inquiries: Duckhorn.com/Privacy-Policy or 1-866-473-7059