December 5, 2018 | Morgan Beard - Associate Marketing Manager, Consumer
Holiday Gifts for Wine Lovers
What are the perfect gifts for wine enthusiasts? We are bringing you a few of our favorite wine accessories, wine themed gifts and technology and wine experiences to help guide your holiday shopping.
Menagerie Aerator Pourers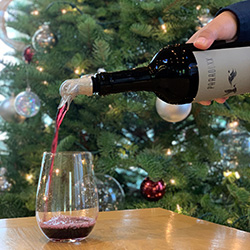 A wine aerator is a must have accessory for any wine lover! Aerator's are devices that enable oxygen to interact with the wine in an effort to 'awaken the aromas'. These devices are especially handy when you do not have one-to-two hours to decant your wine ,but want to soften the tannins and/or awaken the fruit aromas. Menagerie aerators are forged from high grade stainless steel, are dishwasher safe and offer over 100 different animal-themed styles! We are partial to the duck aerator!
West Wine Tours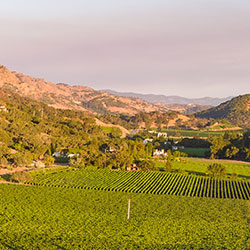 Wine tasting is all about the experience. The crew at West Wine Tours is taking that experience to a new level. These guys will take you on the quintessential Napa Valley tasting tour in a classic VW bus. Their day-long tour includes stops at three Napa Valley wineries for tastings as well as a delicious lunch. Tours start at $125 per person with their VW bus capacity ranging from 6 people to 8.
Riedel Decanter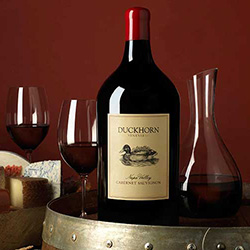 A decanter is a must-have item for any wine lover and an exquisite gift item. We decant older wines to remove the sediment and we decant younger wines to awaken their aromas. In addition, there is a charm and grace associated with the use of a decanter, thus enhancing the wine experience. Riedel crafts a range of decanters in with both elegant and playful designs making it a perfect gift for the wine lover in your life. Read more about decanting here: To Decant or Not to Decant
Coravin Wine System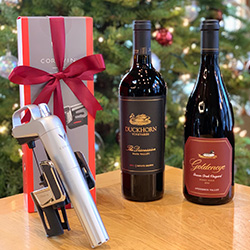 This innovative gadget siphons wine from the bottle without removing the cork and spoiling an entire bottle from oxidation. Coravin technology enables consumers to drink a glass today, lay down the bottle and pour another glass months or even years later, while keeping the wine fresh!
This is the perfect gift for those who want to test wines in their cellar or for those who just don't want to finish a bottle.
Duckhorn Portfolio Holiday Wine Gifts
With a total of 8 brands under our Duckhorn Portfolio umbrella, we have the perfect wine for every palate. Our small lot and single vineyards wines help curate a full selection of wine gift packs ready for giving. Our wine gift sets can only be purchased directly from our winery. So, whether you are shopping for a Merlot lover, a Cabernet Connoisseur or Pinot Noir aficionado, we have hand-selected luxury red and white wine offerings to please every palate!
Cheers and happy holiday shopping! Check out our online gift shop.
Comments
Commenting has been turned off.