April 8, 2020 | Morgan Beard - Associate Marketing Manager, Consumer
Bring Wine Country to Zoom with our Virtual Backgrounds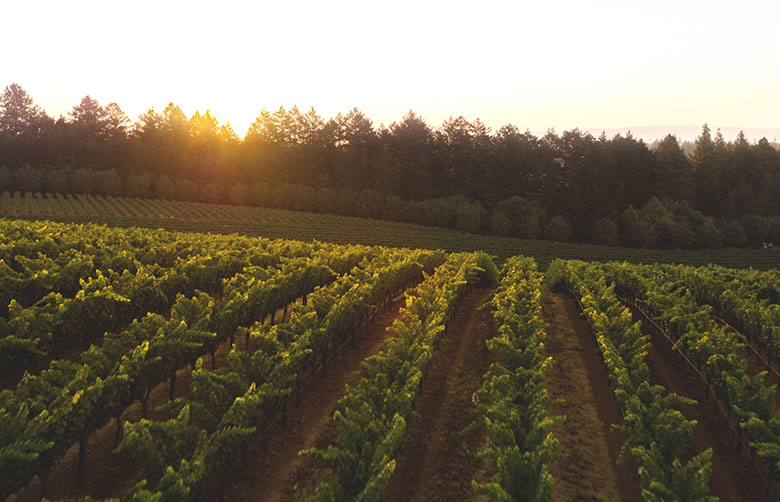 Wow your coworkers and virtual happy hour friends as you WFH (#WineFromHome) in style with wine country backgrounds! We're bringing the beauty of wine country to your at-home work station with views of some of our most picturesque winery estate vineyards, wine caves, and outdoor wine tasting spaces. So while you may not be able to join us in the tasting room or stroll our vineyards right now, you can download one of our wine country images below and WFH with a view!
How to add your wine country background on Zoom:
Uncork your favorite bottle of wine. Running low? We can help you restock - shop here!
Grab a glass, and and give yourself a pour.
Scroll through the images below, select one and save to your desktop.
Now head over to Zoom and log in (click here for a Zoom how-to video if you need a little help)
Click the gear icon in the right-upper corner.
Then click "virtual background" from the side bar on the left
Next, click the plus-sign to upload the image. You are now in wine country!
Finally, take a sip from your glass, you earned it
To help our team stay connected while working from home, we've added a 'fun fact' to share at the beginning of our virtual meetings. It can be anything – it acts as a little ice breaker to get everyone comfortable, especially for those early morning calls. We've equipped each image below with a little story to go with it, for any other groups doing the same!
From our flock to yours, please stay safe and stay home when possible. Cheers to at-home sips!
Duckhorn Vineyards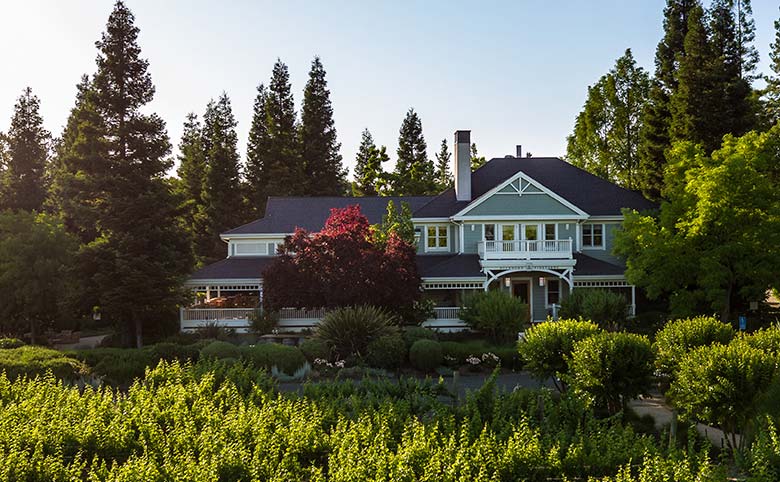 Duckhorn Vineyards in St. Helena was founded in 1976 by Dan & Margaret Duckhorn. They started with 800 cases of Napa Valley Merlot and 800 cases of Napa Valley Cabernet Sauvignon!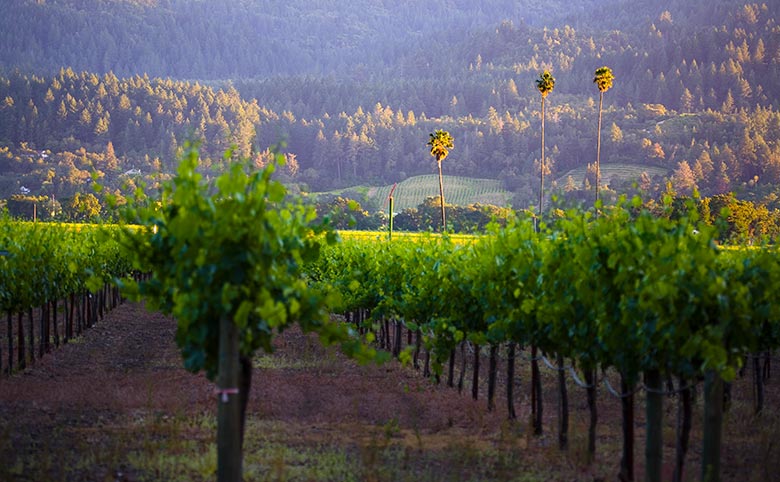 Three Palms Vineyard is an iconic site for new world Merlot! In fact, the 2014 Duckhorn Vineyards Napa Valley Merlot Three Palms Vineyard earned Wine Spectator's #1 Wine of the Year.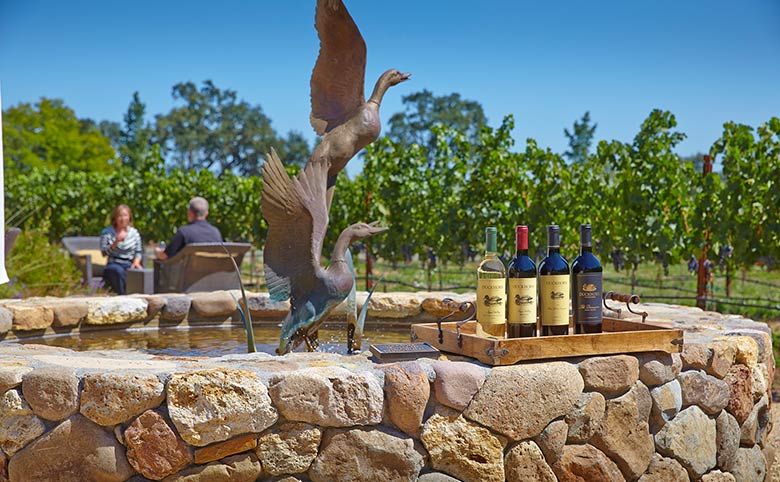 This Mallard Duck fountain was constructed with stones from every Duckhorn Estate Vinyeard. It commemorates our 35th harvest celebration!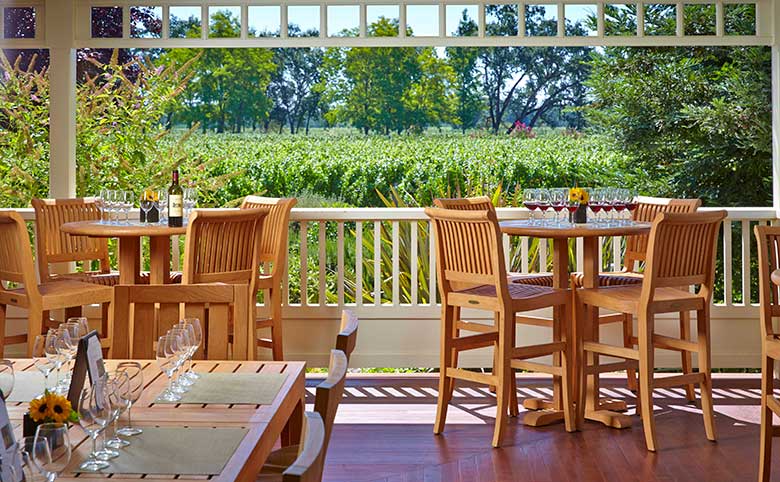 Our Duckhorn Vineyards veranda overlooks Marlee's Garden, which is named after Margaret Duckhorn and is the perfect setting for wine tasting with a wine country view.

Paraduxx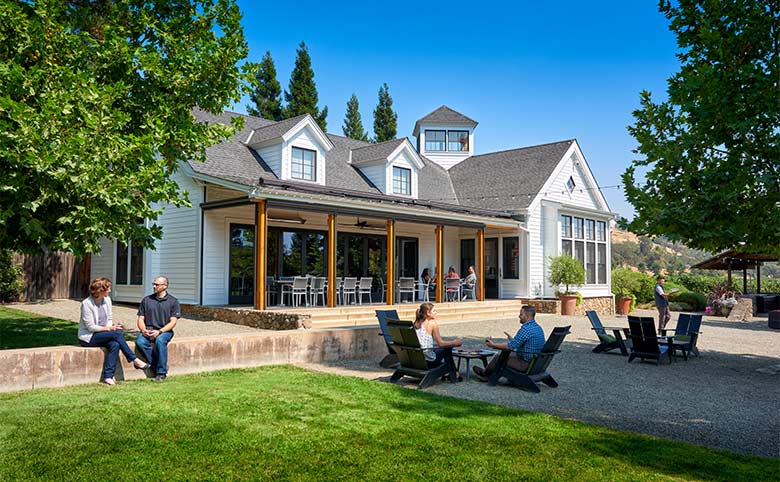 Paraduxx is our Napa Valley winery just south of Duckhorn Vineyards. and is dedicated to making Napa Valley blends inspired by the iconic blends of the world!

Goldeneye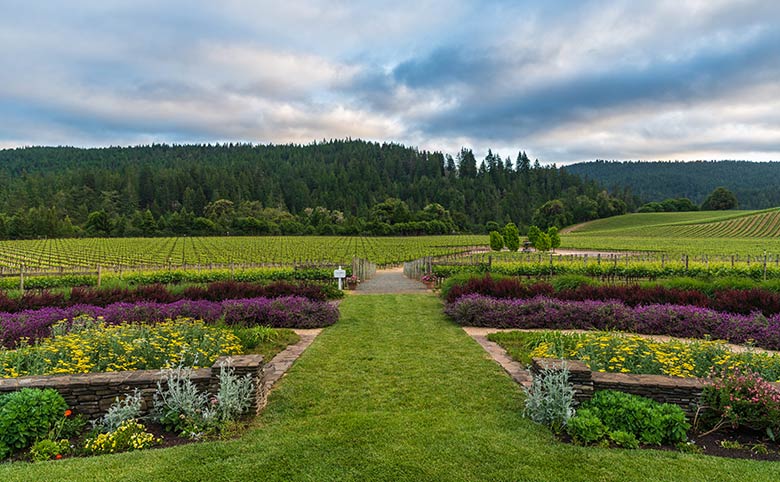 Nestled in the Mendocino Coast, Goldeneye crafts terroir-driven Pinot Noir.

Canvasback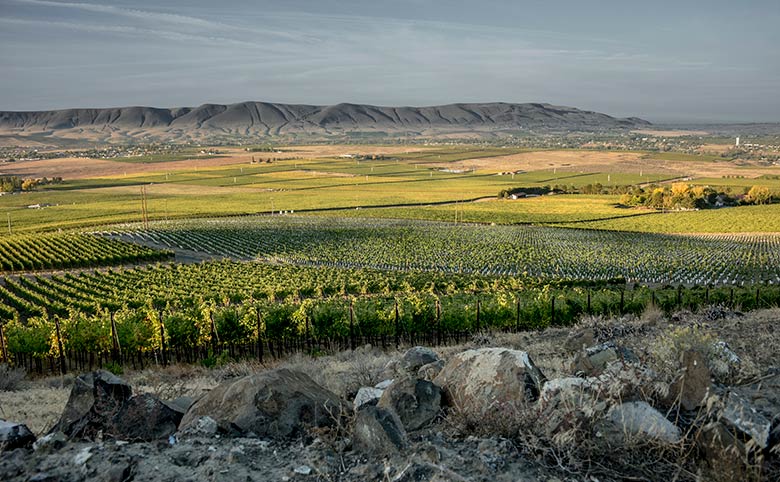 Canvasback's Longwinds Vineyard is planted to Merlot and Cabernet Sauvignon on Red Mountain, which is the smallest AVA in Washington State with 2,225 planted acres.

Calera
Calera considered a pioneer in new world Pinot Noir! Our gravity-flow winery features and underground wine cave home to barrels of aging Pinot.
Comments
Commenting has been turned off.