Winemaking Blog
Written by Neil Bernardi, Duckhorn Wine Company's Vice President of Winemaking, and PJ Alviso, our Director of Estate Viticulture. This collection of insights on the farming, winemaking and production process is a great way to experience the excitement of the entire winemaking process.

When fermentation is complete, and we have extracted all the goodness out of the skins, it is time to press. The first important step to pressing is removing the 'free run' wine from the skins, so that we can then dig them out and put them in a press for squeezing. Draining a tank is one of my favorite parts of the process, as the air becomes filled with beautiful fruit aromatics, and you can finally see the incredibly vibrant color of the young wine. See the Pinot Noir waterfall below, along with Michael Accurso overseeing the process up at Goldeneye.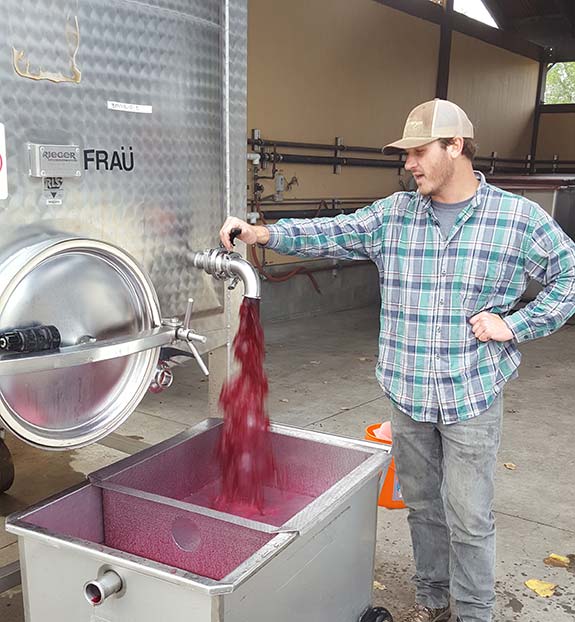 Another incredible harvest year at Goldeneye has come to a close, with the last tons from Gowan Creek Estate vineyard coming in.

Congratulations to Michael Accurso on his first harvest as head winemaker, and to his team Pancho, Stephen, Jose Luis, Remy, Denise, Shelby, and Julia on a job well done. A special congratulations to PJ Alviso and the vineyard team on the successful completion of another growing season in the unique and special Anderson Valley. Each one of the highlighted and completed vineyard blocks below represents many hours of toil and effort. And as the vineyard journey ends, the cellar journey begins – these wines will age and mature for the next few years in barrel until they are ready for enjoyment!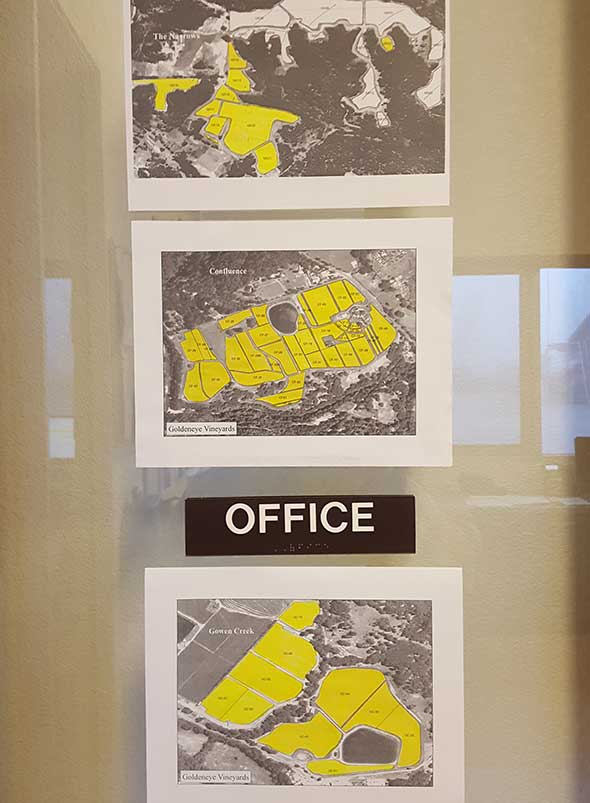 As has been noted previously on this blog, our Three Palms Estate Vineyard is a remarkable place with some remarkable history. We have been working with this site since our first vintage of 1978. Renee Ary, our talented Duckhorn Winemaker has the lucky task of working with this fruit to express this special terroir.
The grape cluster pictured is Merlot (of course), and these grapes, perhaps the best example of the varietal in North America, have served to define Duckhorn Wine Company from it's very inception. As this vineyard has defined our past, so too will it define our future, as we strive in our mission to be the benchmark for American fine wine, and continue our focus on making delicious Merlot!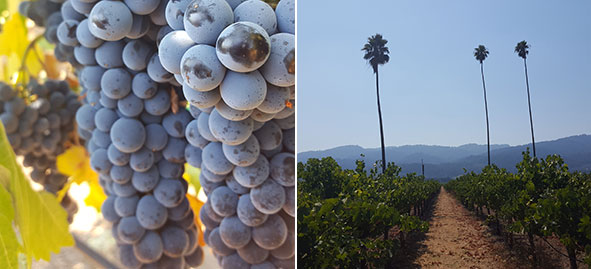 Once our beautiful Estate Pinot Noir is destemmed it goes straight into a tank where it will remain until pressing. This particular bin comes from Confluence Block 28, located on the beautiful hillside which faces the tasting room, and just happens to make excellent wine. If you haven't visited, consider this your invitation! Here is another action video of Pancho Ibarra, Goldeneye's secret weapon, showing us how it's done.

Goldeneye harvest has started and the tanks are getting full. In classic Burgundian style, we punch down our fermentations rather than pump them over. Check out friend and cellar champion Remy Martin doing the morning rounds.

Clean, well-farmed fruit, free of leaves and MOG (material other than grape), is key to making great wine. No matter how meticulously a vineyard is farmed and harvested, there are going to be a few leaves and bunches which don't make the cut in each bin. A sorting table and attentive sorters are key to ensuring that only the best goes into the tank. Here the Migration team is sorting our Drum Canyon Pinot Noir, from the Central Coast appellation of Santa Rita Hills. This fruit looks pretty darn clean, the picking crew did an incredible job. Nonetheless, we take a look at each cluster and make sure to get every last leaf!

Ever wonder what chardonnay grape juice looks like straight out of the press? This is the first squeeze of our Migration Dierberg Chardonnay, and it tastes amazing! We are separating the free run and the heavier press, as each will make a different wine.

We are rocking and rolling in the early phases of harvest, and are deep into our Sauvignon blanc. These grapes go straight to press, whole cluster. Manning the presses is an important task to ensure that the cycle is going smoothly, and that you are filling and emptying them efficiently. A cycle can last up to 3 hours, which makes for long days of processing. One key winemaking choice at this phase is how much air contact you want to allow. In the case of SB, we like to protect for oxygenation in the juice phase, and use dry ice in the press pan, hence the white smoke in this video.

I recently went fishing with my Dad and brought back a boatload of silver salmon. I put some of that to good use this weekend, and cooked it on a cedar plank at a friend's house. I served it with our 2014 Duckhorn Vineyards Napa Valley Chardonnay, and both were incredible! The smoky, herbal aromatics of the cooking fish and cedar brought out the fruit and mineral components of this delicious wine, which in my opinion is our best effort yet. Nice job Renee and team!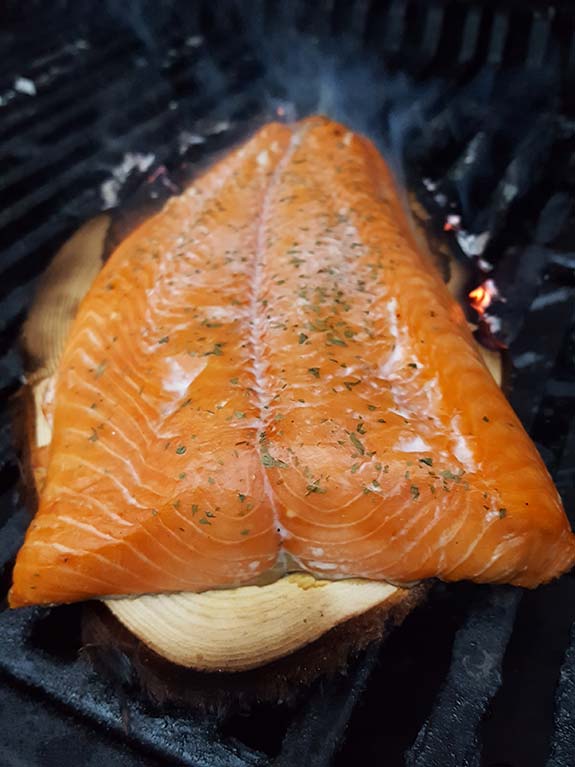 The old adage goes "you can't make good wine without good grapes". One of the most important decisions a winemaker makes during the process is harvest date. While much of the quality is determined by the growing season and farming practices, pick date and ripeness level strongly impact wine style. Pick earlier and you might get a more lean style which may take more time to open up and have a longer aging cycle. Pick later and get a broader midpalate, riper fruit flavors, and potentially some raisined character if you take it too far. Here Tyson Wolf, our Decoy Winemaker, spends some time explaining his philosophy to his team.
Recent Posts
June 20, 2017

June 19, 2017

June 15, 2017

June 14, 2017

June 12, 2017

November 9, 2016

November 3, 2016

November 2, 2016

October 21, 2016

October 13, 2016