Duckhorn Portfolio Wine Blog
Posts written by Neil Bernardi, Vice President of Winemaking and many special guest bloggers. This collection of insights on winemaking, farming, entertaining and more is a great way to learn about the excitement of winery life and tips for enjoying the wines we produce.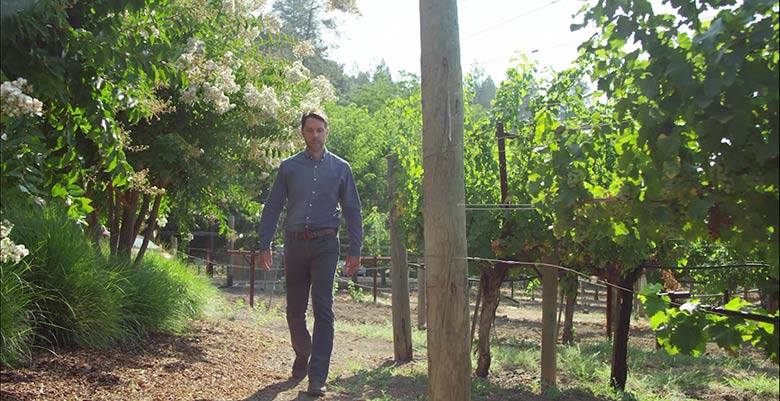 As Earth Day approaches (April 22nd) and the beauty of spring in the Northern Hemisphere reveals itself in sunny splendor, it is a perfect time to reflect on wine and it's relationship to nature, both that of the earth and our own humanity.
From time immemorial wine has been a beverage from nature, seen as an incalculably powerful gift from the gods to cure sickness and ease suffering. As part of western civilization for many thousands of years, wine was believed to be the ultimate health food, with cleansing and restorative properties, the ability to store calories through winter, and lighten heavy hearts. Technically, wine is a mixture of water, ethanol, anthocyanins, tannin, organic acids, volatile aroma compounds, mannoproteins, and polysaccharides.
More simply and more poetically, it is pure sunshine and water, the product of long sunny days in the vineyard. Wine is a pure expression of the land, reflecting the very nature of the soil and sun, the best examples being without adulteration or impurity. Interestingly, modern wine is perhaps a purer product than it was thousands of years ago, as advanced techniques, an understanding of microbiology, and refrigeration have allowed winemakers to preserve the delicate aromas and flavors of the grapes. Most wine prior to the middle ages was mixed with water, herbs, or even lead to mask the aromas of fermentations gone astray. As early buds emerge from dormant gnarled vines it is easy to see the natural beauty and wonder of these incredible plants that are so lovingly tended (in a safe and socially distant manner) by our dedicated vineyard teams.
For millennia, wine has also played an important part in defining our human culture, from the epic story of Gilgamesh, the Bacchanalian rituals of ancient Greece, to the absolutive traditions of Christianity, and in many cultures in between. In more everyday terms, wine plays a critical role in the quotidian ritual of breaking bread with family and friends. Given the current state of isolation of our world, many are missing that critical connection which humans crave. Wine as a connector, a lifter of hearts, and a symbol of togetherness and good times shared, is now more important than ever as we set our collective sights on better days ahead. If anything, the coronavirus pandemic has taught us to slow down and appreciate the wondrously mundane things in our lives: a brilliantly sunny day, our glorious natural world, and a glass of wine (shop here!) shared with friends and family, even if only via Zoom - Click here for wine country zoom backgrounds.

For as long as humans have depended on agriculture for survival we have organized our customs, mythologies, and calendars around the harvest cycle. The tales of Demeter and Persephone, Selu the Cherokee Corn Mother, the Roman Ceres, and the Norse Freyr speak to us of people whose very lives depended on the beneficence of mother nature and bountiful harvests. Every culture in every part of the world has some sort of harvest celebration thanking divine nature for the gifts of the earth. We at Duckhorn Vineyards christen each new harvest with an annual blessing of the grapes. On the first day of picking as many people as possible flock to the crush pad to taste the grapes, share Goldeneye sparkling wine, and eat donut holes. This simple toast marks the thankful end of another growing season and the beginning of a 3-month slog of long harvest days. Harvest culminates in a party where we celebrate the successful (hopefully) and bountiful crop of new wines by eating tacos, drinking ice cold Modelo, and maybe riding a mechanical bull. Check out some of the fascinating ways other cultures celebrate harvest, though sadly without donut holes or Modelo.
Rice Harvest, Bali Indonesia Dewi Sri, the rice goddess, is venerated in Bali, where rice is the staple crop. During the harvest, villages are festooned with flags, and simple bamboo temples dedicated to the goddess are erected in the upstream, most sacred corners of the rice fields. Small dolls of rice stalks representing Dewi Sri are placed in granaries as offerings.
Chanthaburi Fruit Fair, Thailand Chanthaburi is known for its profusion of beautiful native fruits. During the summer harvest, the annual Fruit Fair exhibits exotic durians, rambutans, longans, and mangosteens in vibrant arrangements. There are produce competitions and art displays, and the opening-day parade features floats made from thousands of tropical fruits and vegetables.
Madeira Flower Festival, Portugal Funchal's April flower festival marks the arrival of spring. Each of the island's children brings a flower to create the colorful Muro da Esperança (Wall of Hope), and intricate flower carpets line the streets.
Incwala, Swaziland In late December, branches from the sacred lusekwane tree are woven into a bower for the king, and only when he eats the first fruit can his people partake of the harvest.
Olivagando, Magione, Italy Magione's two-day festival in November celebrates both the feast day of St. Clement and the local olive harvest, bringing together everyone involved in the production of olive oil. A priest blesses the new oil at a special Mass, and the town hosts a lavish medieval dinner at its 12th-century castle.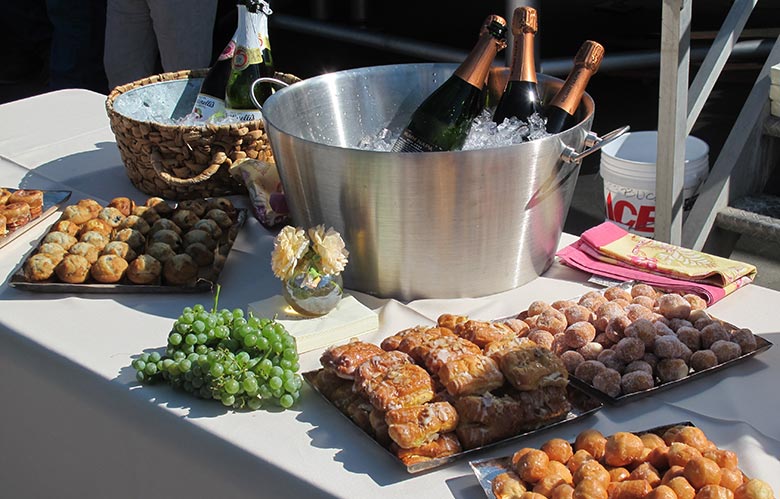 It is hard to believe another year has passed and that we stand on the precipice of another harvest. I probably say this every year, but where has the time gone? It seems like only yesterday we were putting the finishing touches on the wonderful 2016 vintage, now soundly ensconced in bottles or barrels. The 2017 season started off much differently than the last 3 years, with a deluge of rain. Most areas received significant precipitation, filling up reservoirs, creeks, and the soil profiles of our beautiful estate vineyards. This boost of available water, while desperately needed, has changed the nature of our Estate Viticulture team's challenge this growing season. Higher water availability allows the very fastidious and efficient grape vine to focus additional energy on vegetative growth. The added leaves, shoots, and laterals make extra vineyard passes a necessity to allow for appropriate shoot selection, leafing, and suckering to prevent shading and ensure the proper balance of fruit to canopy. The additional photosynthetic machinery can also be a problem later in the season, driving excessive transpiration and sugar production, along with the potential for higher methoxypyrazine production (the chemical responsible for bell pepper taste in Bordeaux varietals). Needless to say, our Estate Team has met the challenge head on and the Estate vineyards have never looked better. We have started our grape analysis, and all indications are that harvest will start in earnest sometime late next week, or early the week after with Sauvignon Blanc or Semillon for Duckhorn Vineyards. More to come in the days and weeks ahead!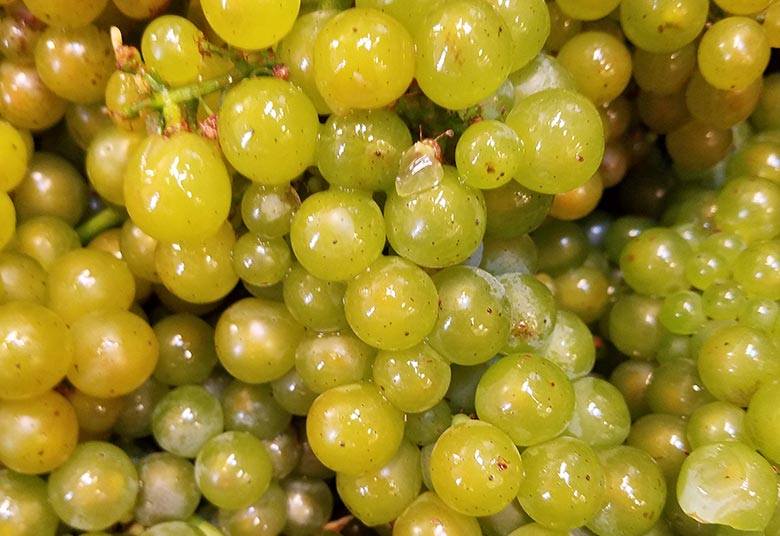 When fermentation is complete, and we have extracted all the goodness out of the skins, it is time to press. The first important step to pressing is removing the 'free run' wine from the skins, so that we can then dig them out and put them in a press for squeezing. Draining a tank is one of my favorite parts of the process, as the air becomes filled with beautiful fruit aromatics, and you can finally see the incredibly vibrant color of the young wine. See the Pinot Noir waterfall below, along with Michael Accurso overseeing the process up at Goldeneye.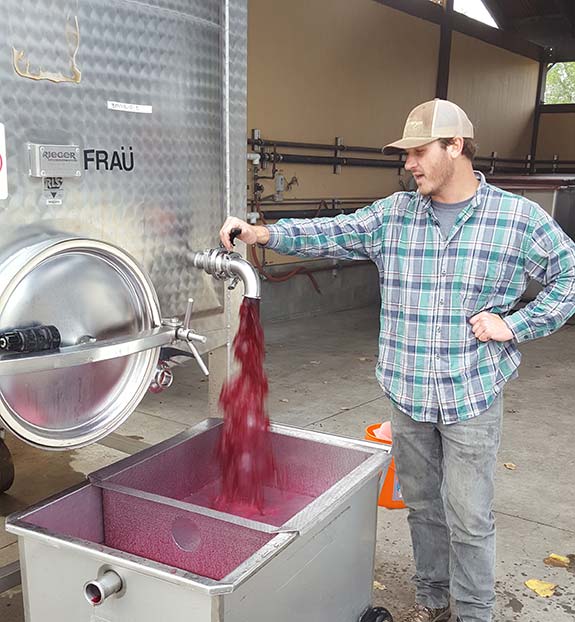 Another incredible harvest year at Goldeneye has come to a close, with the last tons from Gowan Creek Estate vineyard coming in.

Congratulations to Michael Accurso on his first harvest as head winemaker, and to his team Pancho, Stephen, Jose Luis, Remy, Denise, Shelby, and Julia on a job well done. A special congratulations to PJ Alviso and the vineyard team on the successful completion of another growing season in the unique and special Anderson Valley. Each one of the highlighted and completed vineyard blocks below represents many hours of toil and effort. And as the vineyard journey ends, the cellar journey begins – these wines will age and mature for the next few years in barrel until they are ready for enjoyment!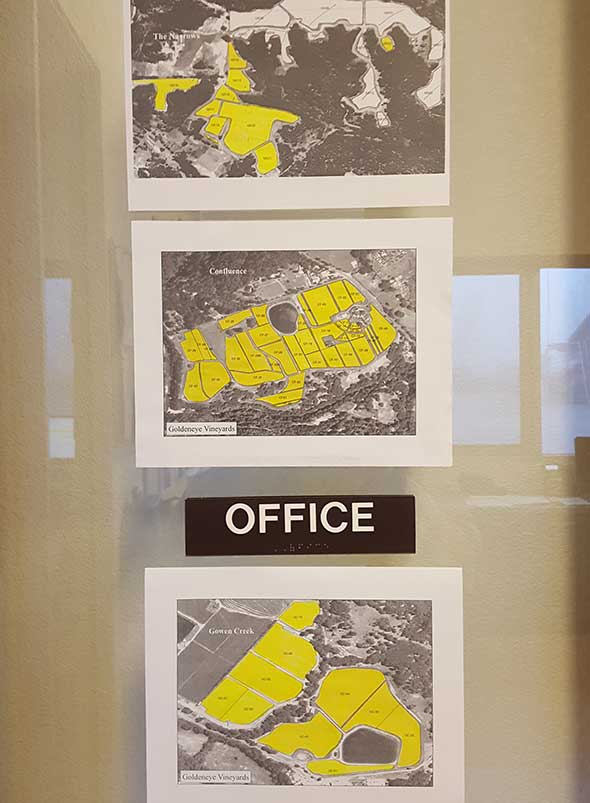 As has been noted previously on this blog, our Three Palms Estate Vineyard is a remarkable place with some remarkable history. We have been working with this site since our first vintage of 1978. Renee Ary, our talented Duckhorn Winemaker has the lucky task of working with this fruit to express this special terroir.
The grape cluster pictured is Merlot (of course), and these grapes, perhaps the best example of the varietal in North America, have served to define Duckhorn Wine Company from it's very inception. As this vineyard has defined our past, so too will it define our future, as we strive in our mission to be the benchmark for American fine wine, and continue our focus on making delicious Merlot!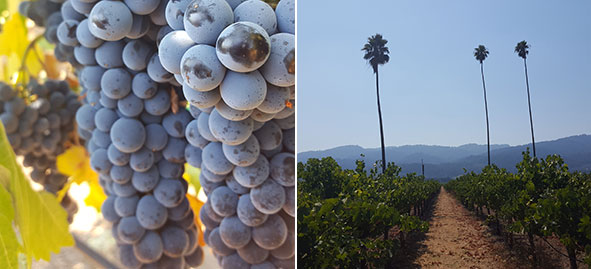 Once our beautiful Estate Pinot Noir is destemmed it goes straight into a tank where it will remain until pressing. This particular bin comes from Confluence Block 28, located on the beautiful hillside which faces the tasting room, and just happens to make excellent wine. If you haven't visited, consider this your invitation! Here is another action video of Pancho Ibarra, Goldeneye's secret weapon, showing us how it's done.

Goldeneye harvest has started and the tanks are getting full. In classic Burgundian style, we punch down our fermentations rather than pump them over. Check out friend and cellar champion Remy Martin doing the morning rounds.

Clean, well-farmed fruit, free of leaves and MOG (material other than grape), is key to making great wine. No matter how meticulously a vineyard is farmed and harvested, there are going to be a few leaves and bunches which don't make the cut in each bin. A sorting table and attentive sorters are key to ensuring that only the best goes into the tank. Here the Migration team is sorting our Drum Canyon Pinot Noir, from the Central Coast appellation of Santa Rita Hills. This fruit looks pretty darn clean, the picking crew did an incredible job. Nonetheless, we take a look at each cluster and make sure to get every last leaf!

Ever wonder what chardonnay grape juice looks like straight out of the press? This is the first squeeze of our Migration Dierberg Chardonnay, and it tastes amazing! We are separating the free run and the heavier press, as each will make a different wine.