October 12, 2016 | Neil Bernardi - Vice President, Winemaking
Making Delicious Merlot
As has been noted previously on this blog, our Three Palms Estate Vineyard is a remarkable place with some remarkable history. We have been working with this site since our first vintage of 1978. Renee Ary, our talented Duckhorn Winemaker has the lucky task of working with this fruit to express this special terroir.
The grape cluster pictured is Merlot (of course), and these grapes, perhaps the best example of the varietal in North America, have served to define Duckhorn Wine Company from it's very inception. As this vineyard has defined our past, so too will it define our future, as we strive in our mission to be the benchmark for American fine wine, and continue our focus on making delicious Merlot!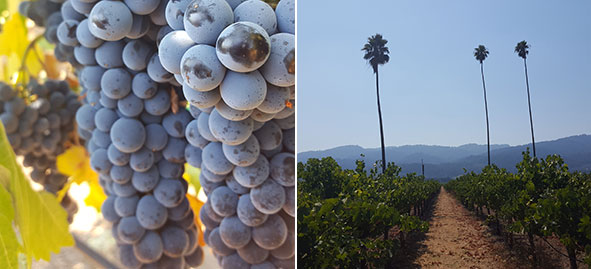 Comments
Commenting has been turned off.