August 10, 2017 | Neil Bernardi - Vice President, Winemaking
Harvest Celebrations Around the World
For as long as humans have depended on agriculture for survival we have organized our customs, mythologies, and calendars around the harvest cycle. The tales of Demeter and Persephone, Selu the Cherokee Corn Mother, the Roman Ceres, and the Norse Freyr speak to us of people whose very lives depended on the beneficence of mother nature and bountiful harvests. Every culture in every part of the world has some sort of harvest celebration thanking divine nature for the gifts of the earth. We at Duckhorn Vineyards christen each new harvest with an annual blessing of the grapes. On the first day of picking as many people as possible flock to the crush pad to taste the grapes, share Goldeneye sparkling wine, and eat donut holes. This simple toast marks the thankful end of another growing season and the beginning of a 3-month slog of long harvest days. Harvest culminates in a party where we celebrate the successful (hopefully) and bountiful crop of new wines by eating tacos, drinking ice cold Modelo, and maybe riding a mechanical bull. Check out some of the fascinating ways other cultures celebrate harvest, though sadly without donut holes or Modelo.
Rice Harvest, Bali Indonesia Dewi Sri, the rice goddess, is venerated in Bali, where rice is the staple crop. During the harvest, villages are festooned with flags, and simple bamboo temples dedicated to the goddess are erected in the upstream, most sacred corners of the rice fields. Small dolls of rice stalks representing Dewi Sri are placed in granaries as offerings.
Chanthaburi Fruit Fair, Thailand Chanthaburi is known for its profusion of beautiful native fruits. During the summer harvest, the annual Fruit Fair exhibits exotic durians, rambutans, longans, and mangosteens in vibrant arrangements. There are produce competitions and art displays, and the opening-day parade features floats made from thousands of tropical fruits and vegetables.
Madeira Flower Festival, Portugal Funchal's April flower festival marks the arrival of spring. Each of the island's children brings a flower to create the colorful Muro da Esperança (Wall of Hope), and intricate flower carpets line the streets.
Incwala, Swaziland In late December, branches from the sacred lusekwane tree are woven into a bower for the king, and only when he eats the first fruit can his people partake of the harvest.
Olivagando, Magione, Italy Magione's two-day festival in November celebrates both the feast day of St. Clement and the local olive harvest, bringing together everyone involved in the production of olive oil. A priest blesses the new oil at a special Mass, and the town hosts a lavish medieval dinner at its 12th-century castle.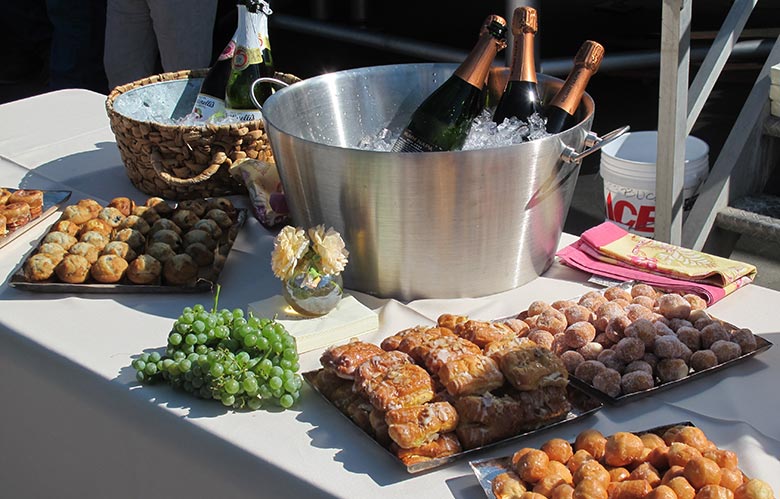 Comments
Commenting has been turned off.