Duckhorn Portfolio Wine Blog
Posts written by Neil Bernardi, Vice President of Winemaking and many special guest bloggers. This collection of insights on winemaking, farming, entertaining and more is a great way to learn about the excitement of winery life and tips for enjoying the wines we produce.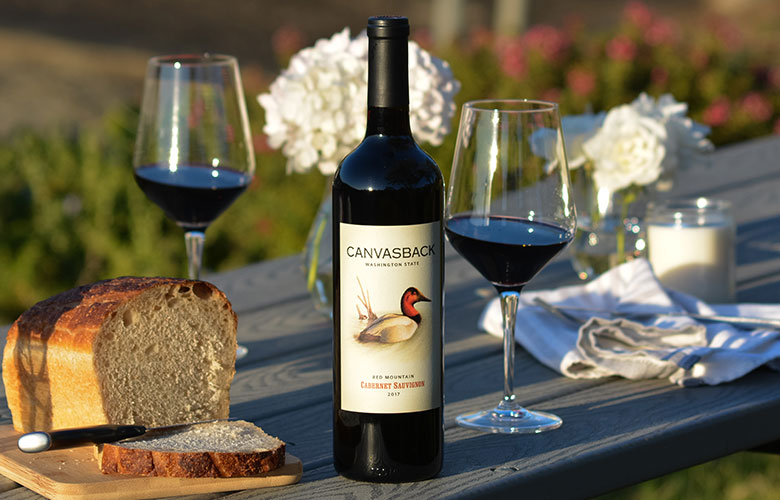 Looking to elevate your occasion at home? Us too. Check out these four tips for creating the perfect date night in at home.
All about the Ambiance
We know diamonds are a girl's best friend, and with that, I'd say flowers are a close second. Grab a small bouquet from your local market, cut some stems from your yard, or gather your own bouquet while on a walk. Don't have a favorite vase? I find myself using all kinds of different glassware to display fresh blooms throughout my house. For an added touch *chef's kiss*, print a custom menu for the evening.

"Without Music, Life Would be a Mistake" – Friedrich Nietzsche
Set the mood with a custom playlist! Spotify has a lot of great, already curated lists, such as Italian Cooking Music & one of my favorites, French Café Music. I also am a huge fan of making my own playlist, time permitting!
What's for Dinner?
One of the hardest parts about date night, is figuring out where to eat! Write down your 6 favorite local restaurants, numbering them 1 through 6, & roll a die to select which place! Or, if you'd rather stay in, try this delicious recipe for dumplings, which are a lot of fun to make with a partner! Someone can roll the dough and place the filling, while the other seals them up and mans the stove!

Cheers!
We'd be remiss in not mentioning the wine! Arguably the best part of any good dinner, other than the company of course, is the wine selection. Wine Folly is a great resource for basic pairing tips, & our customer service team is always available to help you make a selection from our portfolio of wines as well!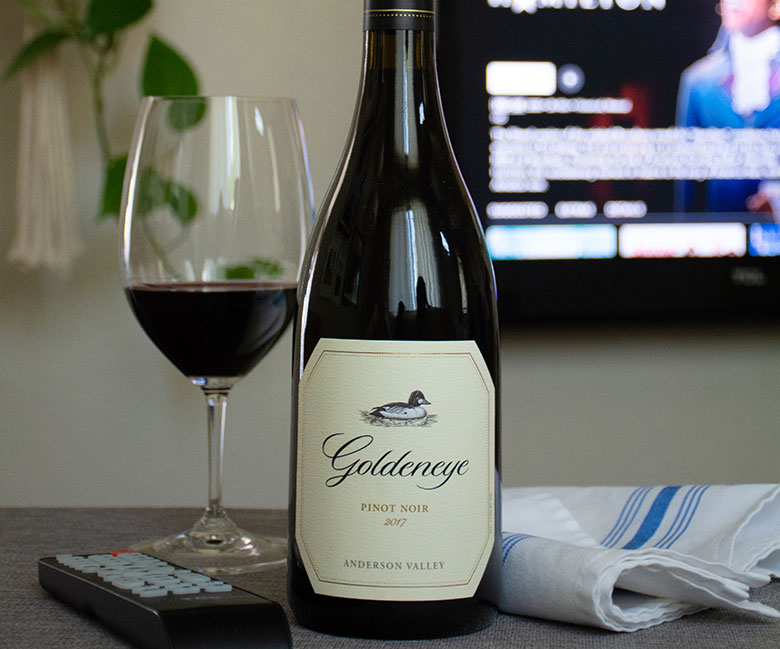 5 things that have made my time at home much better!
Coravin
As a wine lover who lives alone, my Coravin has been nearly ESSENTIAL while sheltering in place. This tool allows me to pour just a glass (or two) at a time, without the pressure of having to uncork a whole bottle. It is on the expensive side, but if you find you are like me, and don't always polish off a bottle in a few days, it is definitely worth the up front investment. Coravins are also great for the afficionado who wants to see how a particular wine is aging but doesn't want to uncork the whole thing. Browse through our selection of wines to find the perfect one for you to try your new Coravin with.
Anxiety Blanket
You're never fully dressed without your…weighted blanket? I accessorize my WFH outfit daily with my 10-pound, light blue fuzzy blanket, which helps keep me calm, cool and collected no matter what the day throws at me! I am by no means a health professional, so please do your research to determine if this would work well for you before purchasing, but mine has worked wonders!
Positivity Notes!
Staying positive has been the name of the game for me! I picked a cute font, typed up a little note to "Drink more Water", printed and hung within my line of sight from my work area. Pinterest is a great place to find motivating quotes, positive affirmations or other great little typography posters that are ready to download, print and inspire!
Digital Photo Frame
Not being able to see my family has been challenging! My grandma lives alone, and in order to help stay connected, we set her up with a digital photo frame. It connects to her Wi-Fi and the whole family can send photos through an app on your phone and have them directly uploaded to her frame – from over 2,000 miles away. It has been so nice to share photos from my socially distant walks, and has been especially great since she isn't texting savvy.
Restaurant Group on Facebook
I like cooking at home, but there's nothing like great takeout! As businesses begin to reopen, communities are creating Facebook groups and pages to highlight the many restaurant offerings. Many of your favorite sit-down spots have transitioned to curbside and delivery, and there's no better way to figure out what's for dinner than being inspired by photos from your neighbors!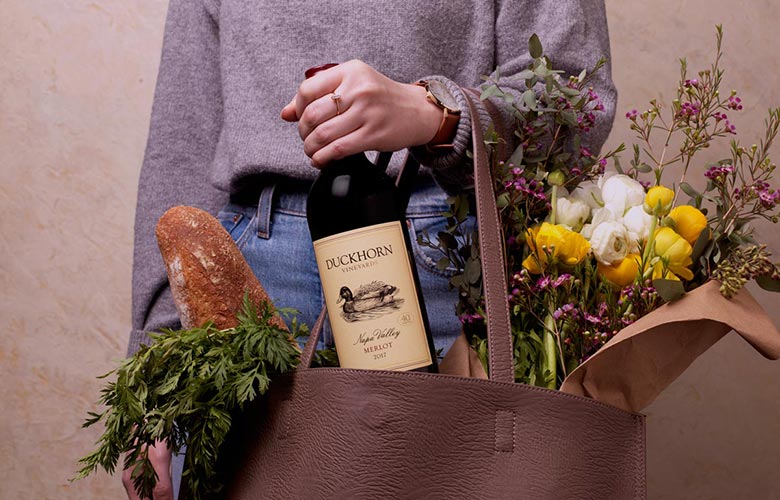 Let's face it, the wine aisle can be an intimidating space. Here are a few tips to help you navigate it with confidence!
Tip 1: Get the lay of the land
Whether you are at your local wine shop, or a larger chain grocery store, there is some sort of method to their madness when it comes to organization. Understanding how things are shelved makes paring down your options a bit easier. Often you will see the wine section separated by origin; US vs Imported (French wines, Italian wines, California wines, etc.), followed by varietal (Chardonnay, Cabernet Sauvignon, Blends, etc.).
Tip 2: Determine The Occasion
Whether you're enjoying an anniversary dinner, laying low on girls' night or just celebrating Tuesday, figuring out what the evening entails always helps me decide what to take home.
Tip 3: With or Without Food
The next question I like to ask myself is, "am I going to be enjoying my wine with, or without food?" A good rule of thumb is that when enjoying wine alongside food, the intensity of the wine should match the intensity of the food. Then I like to discern if I am in the mood for a slightly chilled white wine, or a red. Check out our recipe pairings for more ideas.
Tip 4: Look For Something Familiar - Then Maybe Branch Out
A great way to confidently branch out is to reach for other wines that are in the portfolio of a winery which you know and love. Strong collections such as The Duckhorn Portfolio benefit from world class winemakers who collaborate. Although each of our wineries has its own dedicated winemaker, they benefit from working with one another. Wineries with an established pedigree also have access to high quality fruit, which should instill confidence that you'll end up selecting something you love. For example, if you really like our Migration Pinot Noir, our Goldeneye Anderson Valley Pinot Noirs might be something you would like as well as Katey Larwood, our Goldeneye winemaker, and Dana Epperson, our Migration winemaker, frequently talk shop!
Tip 5: Don't Be Afraid To Ask For Help
Have a question? Ask the wine purveyor at your local wine shop, or consult your phone for trusted wine blogs, publications or apps with scores to get a handle for what others have liked or not liked as much.
At the end of the day, the most important thing is not whether you made a sommelier level pairing, but if you enjoy the wine with the ones you are sharing it with! Interested in bringing home a few bottles of our wines? Use the wine finder tool to locate our wines in your neighborhood.