April 21, 2021 | Alex Gerberick - Sr. Marketing Coordinator
Out & About in Napa Valley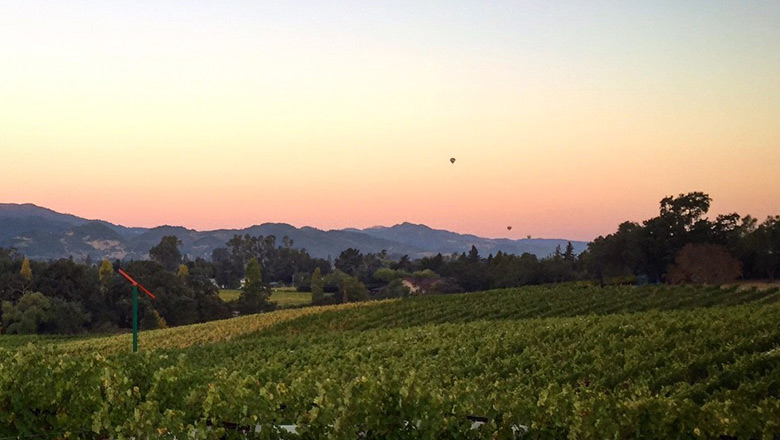 Sheltered between the Mayacamas Mountains and Vaca Range, the Napa Valley is an agricultural preserve with over 53,000 acres of ready to explore open space. While you may come for the wine, it's hard to not be captivated by the beauty that is wine country, and the fertile land which makes it all possible. These are three great ways to get outside and experience the beauty that is the Napa Valley.
By Foot
Whether you're a seasoned hiker or up for a stroll, there are miles upon miles of trails perfect for any level.
Close to our Migration Visitor Center is The Stanly Ranch Area Public Trailhead. This paved path meanders 1.5 miles out and back through Carneros, with breathtaking views of the surrounding vineyards. During the spring, bright yellow mustard flowers will pop up between the rows of vines, soon to be followed by bright green vineyard leaves, and of course, plentiful clusters of plump grapes come fall. This is a fantastic spot to visit any time of the growing season, as it gives you an up close look at the cycle in the vineyard.
Skyline Regional Park is a favorite of locals. Located in Coombsville, this park features some more strenuous hikes, giving you breathtaking views. On a clear day, you can see the San Francisco skyline from atop the Buckeye Trail. This park does require a $5 entrance fee. For trailhead specifics, visit SkylinePark.org
By Bike
There are a number of places to rent bicycles in Napa Valley; both in Yountville and Napa proper, as well as Calistoga, making traveling by bike not only a fun but easy way to explore wine country. It is not uncommon to see a group of weekend cyclists take a pit stop at our Paraduxx winery just outside of Yountville. Many rental locations offer both traditional bikes as well as e-bikes, giving you a bit more range for a little less work!
There is currently a 12.5 mile paved path, The Napa Valley Vine Trail, stretching from Napa's Kennedy Park north to Calistoga, which gives you great vineyard views, and a look at the famous Napa Valley welcome sign.
This trail will eventually span 47 miles, connecting the Vallejo Ferry up to Calistoga, and will be lined with hundreds of trees to provide shade! Learn more about this ambitious project, at VineTrail.org.
Hot Air Balloon
Traveling by hot air balloon is such a unique experience, and a real treat for the adventurous! These excursions typically start in the wee hours of the morning, but are well worth it, as you get a bird's eye view of daybreak across the valley. Flights launch from various points, including Yountville, and last 3-4 hours. Reservations are required, and flights are weather dependent, so this activity is best if you are flexible in your itinerary.
Pairs Well on the Go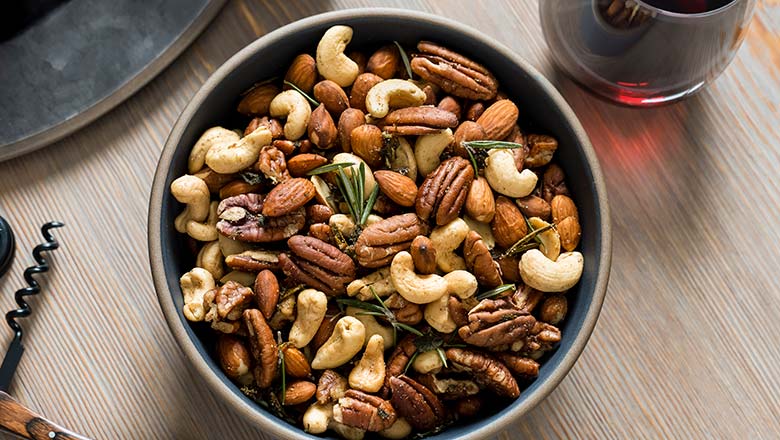 While you're out finding must do's in Napa it's normal to work up an appetite. This simple Seasoned Mixed Nuts recipe is the perfect option for when you're on the go. Not to mention, they go great with wine too!
No matter how you choose to visit Napa Valley, we know you will have a wonderful time taking in the sights and sounds of one of the most exquisite wine regions in the world.
Comments
Commenting has been turned off.