Duckhorn Portfolio Wine Blog
Posts written by Neil Bernardi, Vice President of Winemaking and many special guest bloggers. This collection of insights on winemaking, farming, entertaining and more is a great way to learn about the excitement of winery life and tips for enjoying the wines we produce.

Our 2016 Atlas Peak red wine blend that we are making this year is a Sangiovese/Cabernet Sauvignon Blend. This wine is inspired by the great Super Tuscans of Italy. It is quite fortuitous that one of the great Italian producers, Antinori, has a California operation. Who else would you want to grow Sangiovese for you than the Antinori team? The Cabernet on the other hand is grown on one of Napa's most notable Vineyards, Stagecoach. These two amazing vineyards both laying on the western facing slopes of Atlas Peak produce grapes that truly show a sense of place. The wine made from these vineyards shows concentrated black currant fruit with an captivating dried flower spice. Our Atlas Peak blend is one of our most interesting and unique wines.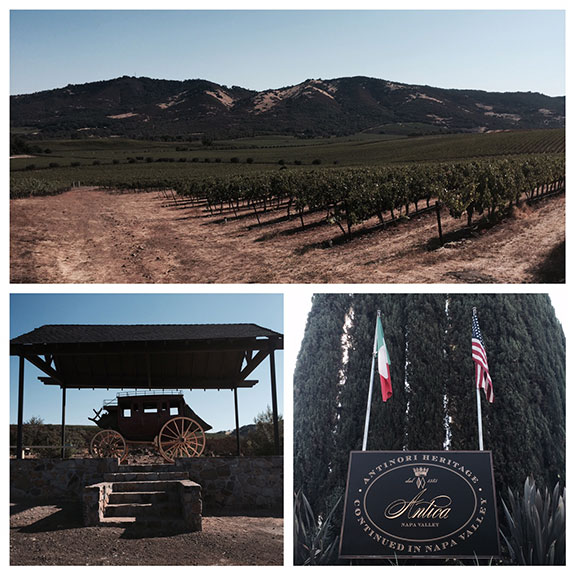 In many stories there is an unsung hero without which the story would never be resolved and the main hero would never save the day. Now I'm not saying that a cluster of grapes is anyone's version of Batman but in the vineyard we do have our own unsung hero, the grape leaf.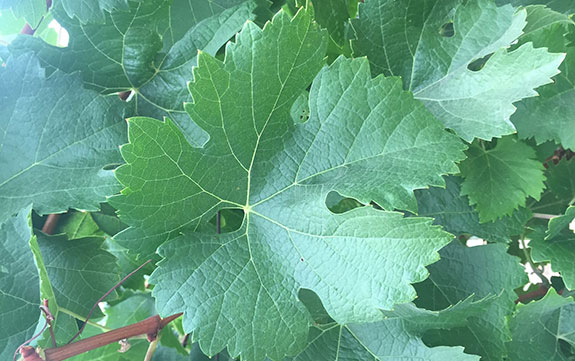 The truth is, the majority of what the vineyard team does revolves around the grape leaf. Sometime we are sampling them to see what nutrients are in the plants, we are constantly monitoring them to see if mites or leafhoppers are affecting their ability to photosynthesize and our crew is frequently going in to take off certain leaves in order to let in more air and sunlight to the fruit. We even monitor water stress by the look of the foliage and we control the canopy's power by hedging the shoot tips.
We focus so much time and energy on the leaves because the leaves are the true powerhouses behind tasty wine. It is the leaves that have the ability to capture sunlight using the green pigment called chlorophyll in order to generate the energy needed to transform carbon dioxide and water into sugar during the process of photosynthesis. This is why mature leaves are called the Sources, because they are the source of the energy for the plant. Grapes and immature leaves are considered Sinks because energy (sugars) produced by the sources are sunk into them so that they can grow and mature. All leaves begin their lives as Sinks because they need energy in order to build the internal machinery they will use to be a contributing member of the canopy. The leaf's job is to make sure that the clusters ripen and our job in the vineyard is to protect and help them to make our grapes perfect for the Winemakers.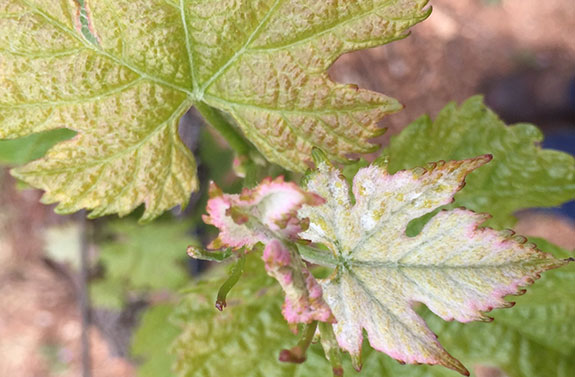 Fall is a special time not just for grape growers, but for the other farmers of the North Coast. Sonoma County is still the home of many different crops, despite the significance and success of wine grapes over the past 40 years. Apples, dairy, and a small but potent organic fresh vegetable segment are keeping the term 'diversified ag' alive. In West County, the Farm Trails organization has been extremely active promoting our ag heritage, culminating in the Gravenstein Apple Fair, a down home and fun event for all ages. If you haven't been, I highly recommend it!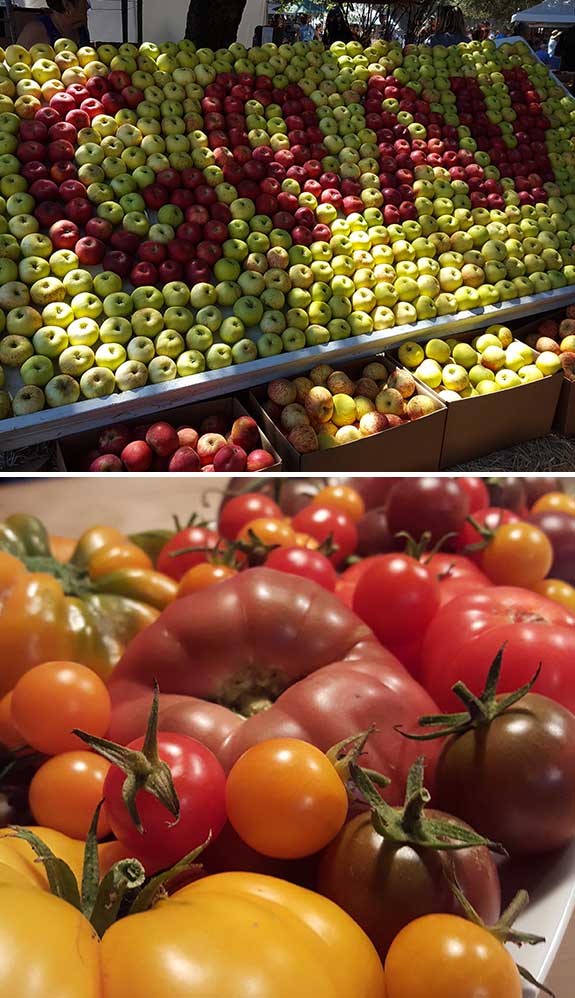 Johnny is a local boy fresh out of High school. He spends his mornings sampling grapes in the vineyard and comes in to help us out in the cellar every afternoon. Johnny is all smiles and is very willing to act like he cares when we give him advice on adulthood. We have high expectations for Johnny this year...hopefully his youth can help to do the dirty work that we don't want to do!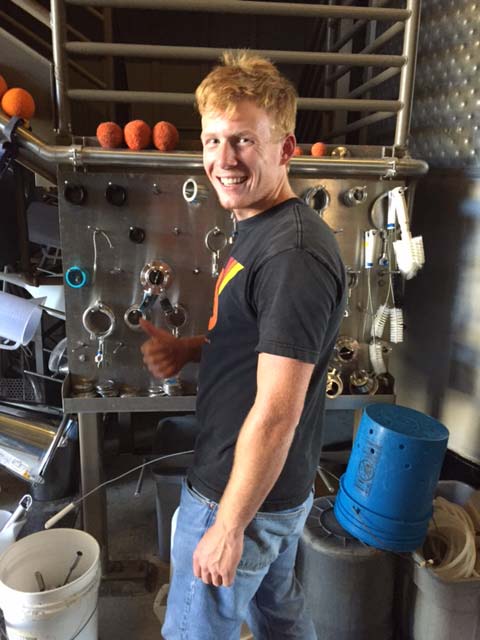 New barrels are an incredibly important part of winemaking. They have to be well made, seasoned appropriately, and used to age appropriate wines. Oftentimes less is more when it comes to barrels, as an over-oaked wine covers the underlying beauty of the grapes, masking the unique properties of a given wine. Barrels are also crazy expensive, though the recent devaluation of the Euro relative to the dollar has helped. All of our barrels are French oak and carefully selected for how they complement our wines. Barrels are the incredible result of the hard work of a concatenation of growers, loggers, artisans, and teamsters. They are functional pieces of art, fitting together seamlessly to hold and age our precious wine for years.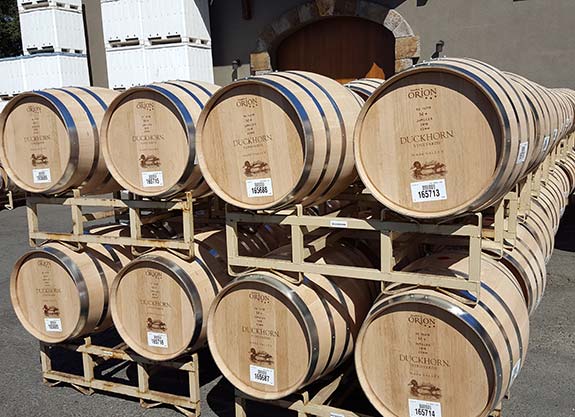 It's not always glamourous,
it's not always gourmet,
Sometimes, it's not even very good.
No matter what, a catered harvest lunch is one of the most important parts of harvest. Like yesterday, we often work 12-14hr days. Usually 6 days and sometimes 7 days a week. We cater lunch 3 days a week for our crew. Not having to think about lunch is a blessing and is well deserved! Most of our meals provided by local establishments are amazing, especially when all you have to do is sit down and eat. We call it "Family Lunch". It's a great time to catch up and connect on a personal level with our coworkers. We are all in this together! It's hard and exhausting while being incredibly rewarding. If you are ever near Paraduxx around noon, stop by, we are always looking for extensions of our family.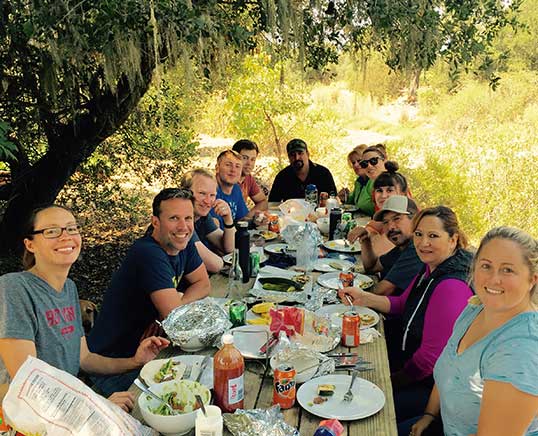 We started the Paraduxx harvest off with some estate Viognier. This noble varietal comes from obscure origins, though in modern wine terms it's homeland is the Northern Rhone. It is the only allowed grape varietal in the famous Condrieu appellation, and makes lush white wines with wonderful exuberant aromatics of peach, pears, and violets whether grown in France, or the New World. It is also a staple of the Northern Rhone appellation of Cote Rotie, where it is co-fermented with Syrah. Despite the beauty of these wines, Viognier is not a widely planted grape. Paraduxx is one of the few wineries in California to use this exotic grape for both white wine production and co-fermented reds in our pursuit of innovative and bold blends.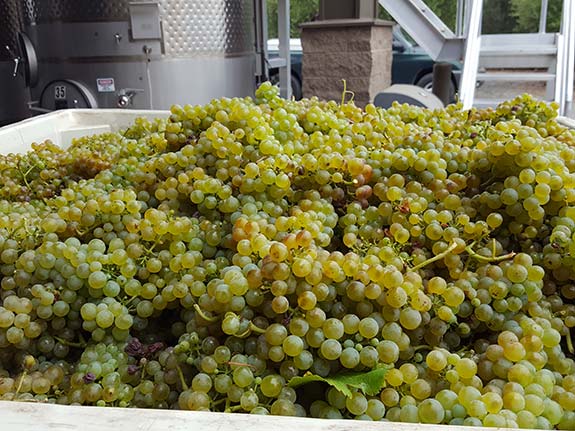 Hudson is the newest member of the team and the major source of comic relief in the cellar. This Long Island boy has spent his first couple of years post-grad traveling and working in wineries from New York to Bordeaux and now California. A true lover of fermentation science, Hudson is often trying to convince us to try his homebrew, Hudweiser.....we haven't been brave enough yet.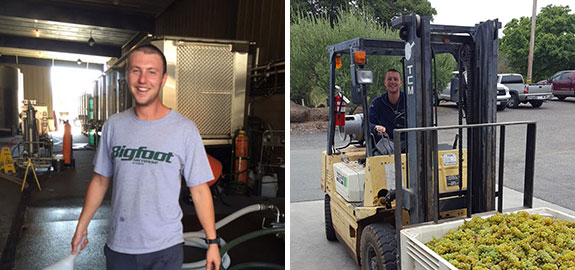 It is my pleasure to introduce our new Decoy Winemaker Tyson Wolf! He comes to us with a broad set of experiences making wine from some of the best grapes in Sonoma and Napa Counties. In addition to being a talented winemaker, Tyson's collaborative approach and calm demeanor will augment our already incredible Decoy team. In his role, Tyson will be responsible for crafting Decoy wines and overseeing winemaking at the winery. Welcome Tyson!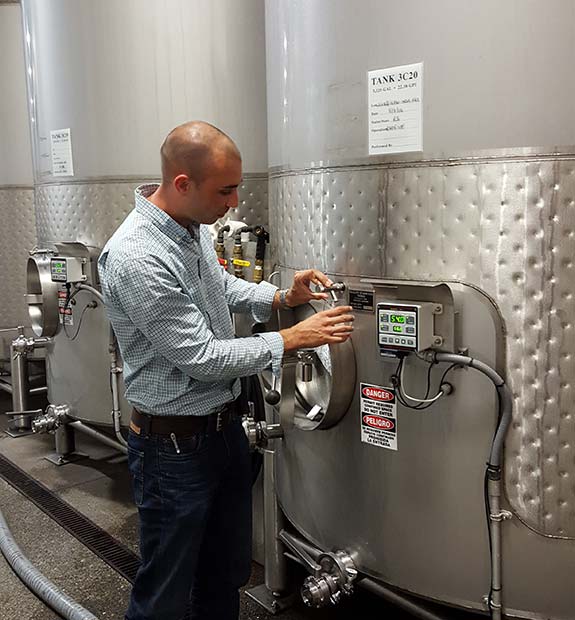 Three Palms Vineyard is synonymous with Duckhorn. We have purchased grapes from this famed vineyard since our first vintage in 1976. In 2015, we finally bought Three Palms. Situated on the Silverado Trail between St. Helena and Calistoga, Three palms lies in the best part of Napa Valley for growing Bordeaux varieties. For Paraduxx, we harvest Petit Verdot from Block 6. We use this wine to blend and elevate the quality of a few or our wines. The biggest impact is in our X2 Blend. If you haven't had this wine yet, do yourself a favor and splurge on a bottle. The wine is well worth the price, only the best barrels from the best lots make it - only 600 cases made. It's the perfect way to see the impact of grapes from Three Palms.