August 17, 2016 | Neil Bernardi - Vice President, Winemaking
Winemaking Challenge 2016
(First, a little history): Last year the winemaking teams vied for glory in the first ever Duckhorn Wine Company Winemaking Challenge. Each team made 2 tons of Malbec from our Ridgeline Estate Vineyard, and the results are remarkable. The final judgement is coming up in the next few weeks, and the results will be posted as soon as they are in.
Harvest 2016 is here, as is the new challenge – Orange Wine! Now, don't get worried, we haven't traded in our beautiful vitis vinifera for citrus. Orange wine is a term for a white (grape) wine fermented with skin contact. In typical white wine fermentation the juice and skins are separated immediately, as the skins impart tannin, color, and astringency to the resultant wine. Skin fermented white wines (Orange Wines) are actually one of the oldest styles of wine out there, being a staple of Georgian winemaking for at least 6000 years. These wines are experiencing a small renaissance in wineries, boutique restaurants, and wine shops across the US, Northeastern Italy, and in some parts of France. If you are interested in more information about these fascinating and very distinctive wines check out this great website (Wine Folly). Good luck to the winemaking teams, and may the best wine win!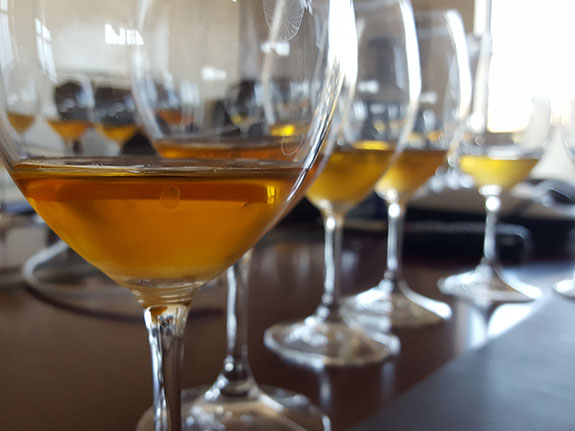 Comments
Commenting has been turned off.