October 12, 2016 | Don LaBorde - Paraduxx Winemaker
Heroes Behind the Scenes, Pt 2
Crystal is our Viticulture Admin Ninja. While only being at the winery 2 days per week, Crystal is an invaluable resource! During harvest, the amount of information that needs to be processed is unbelievable. Farm worker scheduling, payroll, weigh tags and everything else that no one has time to do will fall on Crystals desk. Being incredibly effective and just flat out happy all the time, Crystal is the best office mate a guy could ask for! It doesn't hurt that she brings in homemade baked goods every Tuesday and Thursday. I wonder if that's why I've gained some weight lately....
In her free time, Crystal is an aspiring photographer while chasing around her two children and youthful spirited husband, Steve. Thank you Crystal for making Tuesday and Thursday the best days at the winery!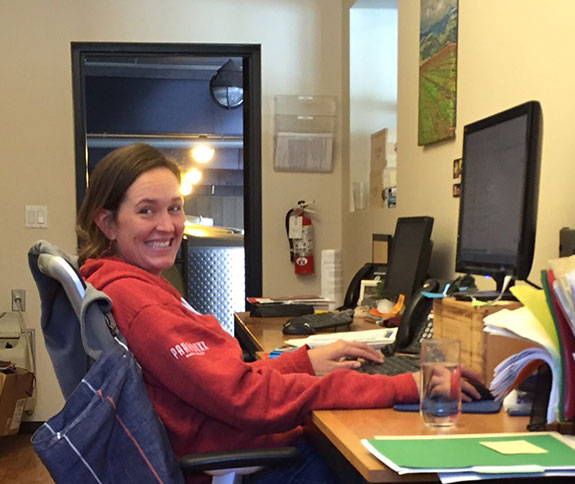 Comments
Commenting has been turned off.