Duckhorn Portfolio Wine Blog
Posts written by Neil Bernardi, Vice President of Winemaking and many special guest bloggers. This collection of insights on winemaking, farming, entertaining and more is a great way to learn about the excitement of winery life and tips for enjoying the wines we produce.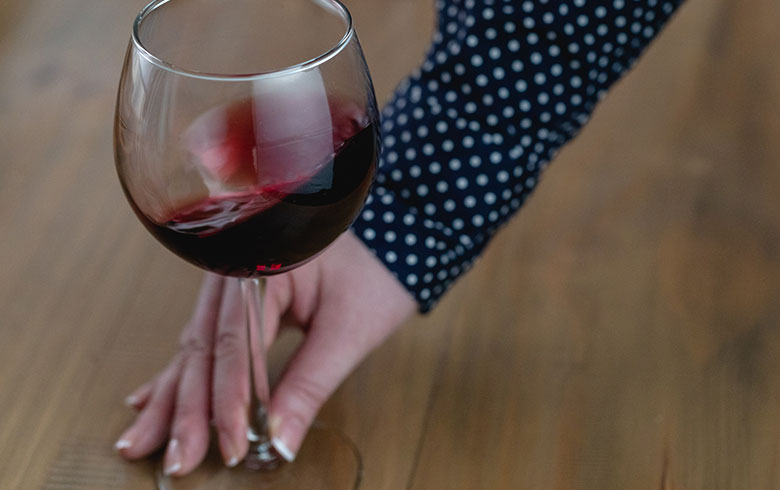 You know that hospitality you've come to know, love and expect when you visit wine country? It's still here.
Your health and safety of both guests and the Duckhorn Portfolio team is of the utmost importance. The Napa Valley Vintners and the California Wine Institute among others, continue to provide us with numerous training resources to ensure we are utilizing the best sanitation and self-distance practices.
We require that you wear a face covering at all times except while seated at your table. Our staff will have masks on as well, and we promise we're smiling under them!
We're practicing Social Distancing. Our indoor and outdoor tasting spaces have been modified so that we can safely maintain a 6ft radius.
Prior to your tasting, we'll greet you just outside the tasting room & ask you to please complete a liability waiver for your party. This seems to be the "new normal" for the time being. Thank you for being patient with us as we learn and evolve!
All of our California wine tastings will happen outdoors. We have beautiful landscapes and vineyard views to add to the ambience.
Many tasting rooms, including our Duckhorn Vineyards, Paraduxx, Goldeneye, Calera and Canvasback properties are accepting credit or debit payments only at this time, so no need to stop at the ATM on your way into town.
Some restaurants are reopening with socially distant protocol in place. Your favorite spot might have fewer tables than before, as restaurateurs keep their employees and customers' health top of mind. Now more than ever we recommend contacting restaurants in advance to place a reservation.
Planning a day trip? No time to taste? Duckhorn Vineyards, Paraduxx and Canvasback are offering touchless curbside pick-up! Place an order in advance online and we will meet you outside with your wine.
If you have questions prior to making your wine tasting reservations, our knowledgeable customer service team is happy to hear from you. Call (866) 367-9945 or email us any time M-F from 8am-5pm PT.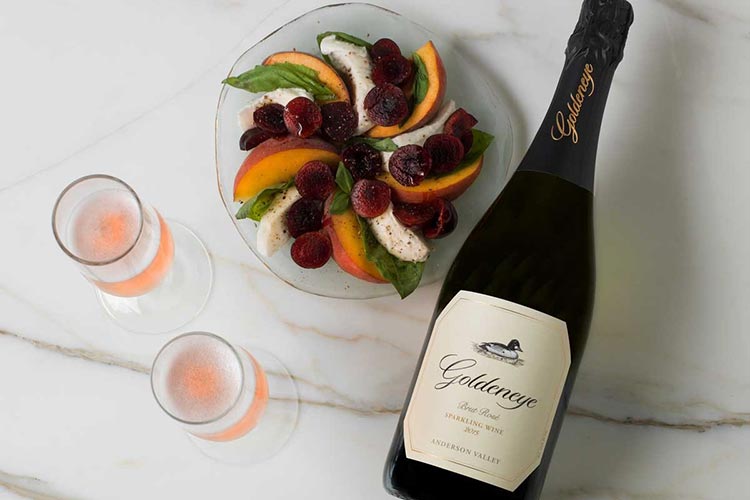 While winemaking is a blend of art and science, it is the production of sparkling wine, or bubbles, that is perhaps most challenging to master. There are so many elements to sparkling wine that make it unique within the winemaking world it comes complete with its own vocabulary: dosage, tirage, remuage, disgorgement. In this post we'll explore many fun facts you never knew about sparkling wine.
It was the 17th century when Pierre Perignon first explored actively trapping the gas of fermentation in wine to create effervescence.
"Come quickly, I'm tasting the stars", he cried.

His dedication led to the development of both stronger glass to contain the pressure, and the use of tighter corks to keep the bubbles intact. Thanks, Dom! Over 100 years later, in the 1800's, Madame Clicquot (yes, the Widow, or Veuve) developed the practice of remuage (riddling) to remove the yeasty sediment left over from the second fermentation. By meticulously turning the bottles at an inverted angle, the yeasty sludge works its way into the slim neck of the bottle, for removal aka degorgemont (disgorgement). Once you remove the cap and aforementioned sludge, the bottle is sealed with a tightly secured cork and muselet (muzzle, the charming wire cage) to keep the contents intact. It is after these innovations that sparkling wine took its place as the most elegant of beverages.
Perhaps one of the most fascinating elements of sparkling winemaking is the ability to anticipate what the future will bring. For assemblage (blending wines) of the base wines, the winemaker must predict what the wines will taste like with the addition of the dosage (the sugared liqueur addition that causes the 2nd fermentation in the bottle) and bottle aging before the wines are released. This decision happens typically 3-4 years before the wine is available for purchase, while the bottle is en tirage (state of aging).
Any grape can be used to make sparkling wine, but traditional grapes include Chardonnay, Pinot Noir, and the lesser known Pinot Meunier. The beautiful pink hue will come, as with still rose production, from limited skin contact with red grapes. The more complex, and daring, way to achieve the color of choice is by blending in a small portion of still red wine into a white wine base. Truly a task for a highly skilled winemaker.
Our own gorgeous and newly released 2015 Goldeneye Brut Rosé displays a pink hue and consists of 72% Pinot Noir and 28% Chardonnay, a modern classic indeed!