September 20, 2018 | Jennifer Kolivosky - Vice President, Direct to Consumer
The Magic of Bubbles!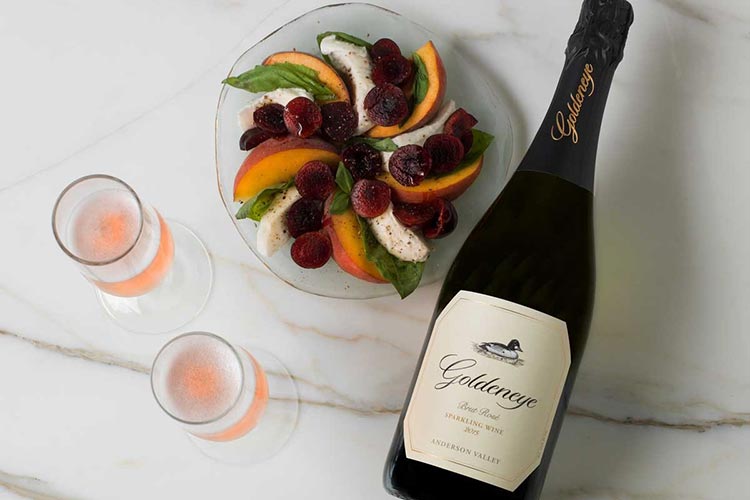 While winemaking is a blend of art and science, it is the production of sparkling wine, or bubbles, that is perhaps most challenging to master. There are so many elements to sparkling wine that make it unique within the winemaking world it comes complete with its own vocabulary: dosage, tirage, remuage, disgorgement. In this post we'll explore many fun facts you never knew about sparkling wine.
It was the 17th century when Pierre Perignon first explored actively trapping the gas of fermentation in wine to create effervescence.
"Come quickly, I'm tasting the stars", he cried.

His dedication led to the development of both stronger glass to contain the pressure, and the use of tighter corks to keep the bubbles intact. Thanks, Dom! Over 100 years later, in the 1800's, Madame Clicquot (yes, the Widow, or Veuve) developed the practice of remuage (riddling) to remove the yeasty sediment left over from the second fermentation. By meticulously turning the bottles at an inverted angle, the yeasty sludge works its way into the slim neck of the bottle, for removal aka degorgemont (disgorgement). Once you remove the cap and aforementioned sludge, the bottle is sealed with a tightly secured cork and muselet (muzzle, the charming wire cage) to keep the contents intact. It is after these innovations that sparkling wine took its place as the most elegant of beverages.
Perhaps one of the most fascinating elements of sparkling winemaking is the ability to anticipate what the future will bring. For assemblage (blending wines) of the base wines, the winemaker must predict what the wines will taste like with the addition of the dosage (the sugared liqueur addition that causes the 2nd fermentation in the bottle) and bottle aging before the wines are released. This decision happens typically 3-4 years before the wine is available for purchase, while the bottle is en tirage (state of aging).
Any grape can be used to make sparkling wine, but traditional grapes include Chardonnay, Pinot Noir, and the lesser known Pinot Meunier. The beautiful pink hue will come, as with still rose production, from limited skin contact with red grapes. The more complex, and daring, way to achieve the color of choice is by blending in a small portion of still red wine into a white wine base. Truly a task for a highly skilled winemaker.
Our own gorgeous and newly released 2015 Goldeneye Brut Rosé displays a pink hue and consists of 72% Pinot Noir and 28% Chardonnay, a modern classic indeed!
Comments
Commenting has been turned off.