Duckhorn Portfolio Wine Blog
Posts written by Neil Bernardi, Vice President of Winemaking and many special guest bloggers. This collection of insights on winemaking, farming, entertaining and more is a great way to learn about the excitement of winery life and tips for enjoying the wines we produce.

We started the Paraduxx harvest off with some estate Viognier. This noble varietal comes from obscure origins, though in modern wine terms it's homeland is the Northern Rhone. It is the only allowed grape varietal in the famous Condrieu appellation, and makes lush white wines with wonderful exuberant aromatics of peach, pears, and violets whether grown in France, or the New World. It is also a staple of the Northern Rhone appellation of Cote Rotie, where it is co-fermented with Syrah. Despite the beauty of these wines, Viognier is not a widely planted grape. Paraduxx is one of the few wineries in California to use this exotic grape for both white wine production and co-fermented reds in our pursuit of innovative and bold blends.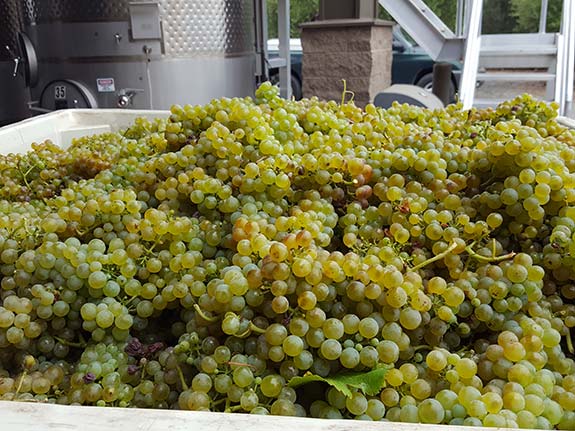 Hudson is the newest member of the team and the major source of comic relief in the cellar. This Long Island boy has spent his first couple of years post-grad traveling and working in wineries from New York to Bordeaux and now California. A true lover of fermentation science, Hudson is often trying to convince us to try his homebrew, Hudweiser.....we haven't been brave enough yet.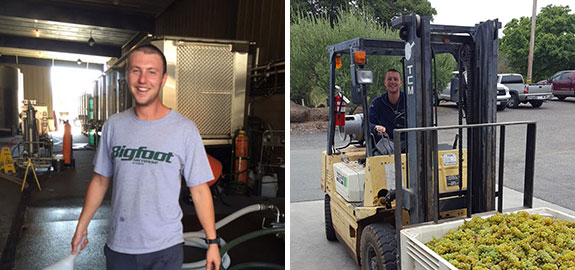 It is my pleasure to introduce our new Decoy Winemaker Tyson Wolf! He comes to us with a broad set of experiences making wine from some of the best grapes in Sonoma and Napa Counties. In addition to being a talented winemaker, Tyson's collaborative approach and calm demeanor will augment our already incredible Decoy team. In his role, Tyson will be responsible for crafting Decoy wines and overseeing winemaking at the winery. Welcome Tyson!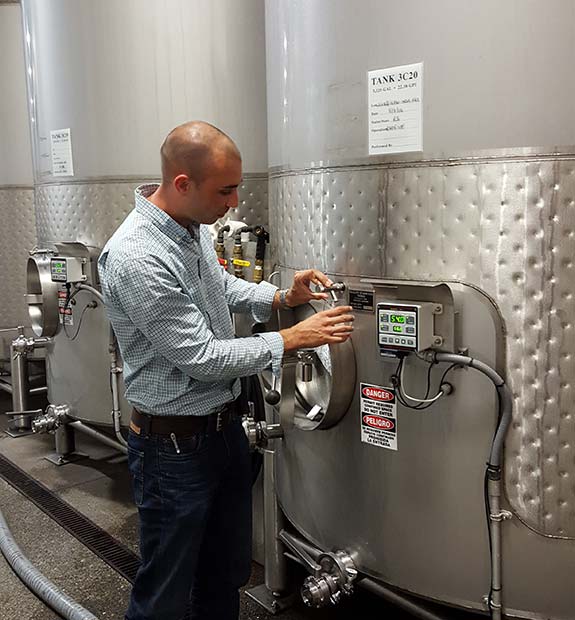 Three Palms Vineyard is synonymous with Duckhorn. We have purchased grapes from this famed vineyard since our first vintage in 1976. In 2015, we finally bought Three Palms. Situated on the Silverado Trail between St. Helena and Calistoga, Three palms lies in the best part of Napa Valley for growing Bordeaux varieties. For Paraduxx, we harvest Petit Verdot from Block 6. We use this wine to blend and elevate the quality of a few or our wines. The biggest impact is in our X2 Blend. If you haven't had this wine yet, do yourself a favor and splurge on a bottle. The wine is well worth the price, only the best barrels from the best lots make it - only 600 cases made. It's the perfect way to see the impact of grapes from Three Palms.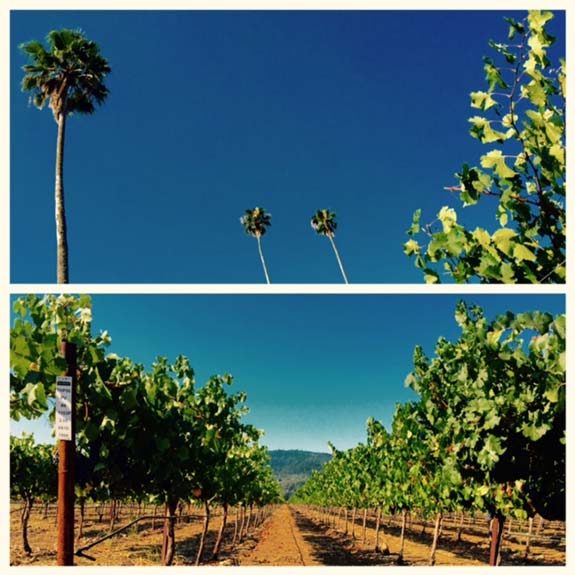 One of the best things about being part of a winery is introducing the magic of harvest to my kids Lucca and Everly. Every year since they were born they have spent some time at various wineries checking out cool machines, sitting on barrels, tasting juice, and of course, eating delicious grapes. Being able to show them where I go every day softens the blow of being gone so often during the harvest season, and hopefully inspires them to one day make winemaking a part of their lives (if they want! :)).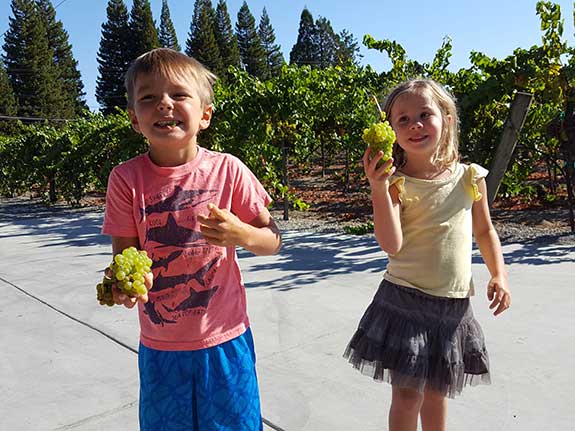 Neil has been dedicated to the wines of Duckhorn for 10 yrs. Starting as the Assistant Winemaker for Goldeneye then taking the reigns as Winemaker for Migration, Neil is well faceted in the many sides of winemaking for Duckhorn. Now as Vice President of Winemaking, Neil often finds himself behind the scenes and out of the limelight. As the main contributor of this blog, he frequently has the chance to praise others. Now is our chance to praise him.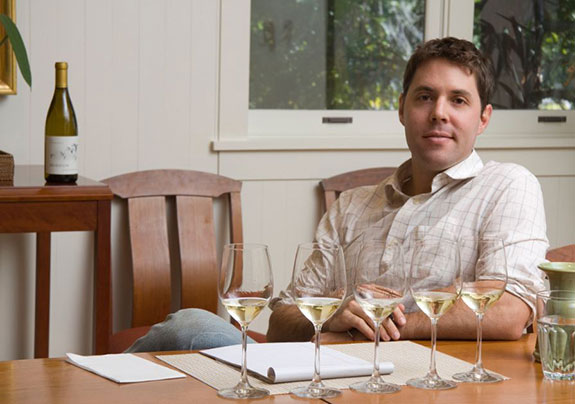 Neil isn't just another handsome face. A graduate of Viticulture and Enology (where he was a trombone player in a ska band), Neil came out of the gates running! His acclaimed winemaking and viticultural insights impressed the company early on and opportunities quickly came knocking. As GM of our Sonoma county operations, Neil mastered the many sides of the Sonoma County wine industry as well as the many uses of the word nuance. Now as the leader of the Duckhorn Portfolio winemaking team, Neil can be found on the roads of Northern California and Washington State trying to keep us wily winemakers in line. Neil is highly respected in our winemaking community, is a mentor to many and a friend to all. He works tirelessly to make sure that we get world-class fruit from which to make outstanding terroir-inspired wines.
Neil and his lovely wife Kim are expecting their third child next month (this will be their second harvest baby….perfect timing Neil!). I'm sure he will be back with his pink boxes full of donuts soon to ensure we don't lose too much weight over harvest. Congrats NB!

Another first day of harvest, this time Migration has kicked off the season with the typical first pick of Bien Nacido Pinot Noir. This remarkable vineyard, located in Santa Maria, is known as the source of some of the best Pinot and Chard in California. Planted on the famous Tepusquet bench, it has a unique maritime climate and partially calcarious soil, a relative rarity in California, but common in the old world. As you can tell from the incredibly small yet perfectly formed clusters, these wines are intense, unique, and totally delicious. Bo and German are also looking intense and unique as they ponder the beginning of a long harvest.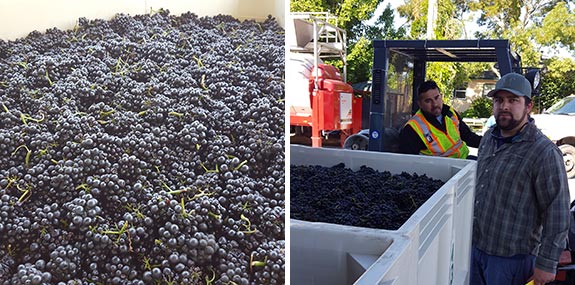 Sarah has been with Paraduxx for 3 yrs! She started as an intern and was hired full time in the Spring of '14. The Winery would disappear into a black hole if it weren't for Sarah. She is the detailed oriented team member that reminds Don and Cardiff where they are supposed to be. An ex-college soccer player, Sarah uses her athletic prowess to run circles around everyone in the winery.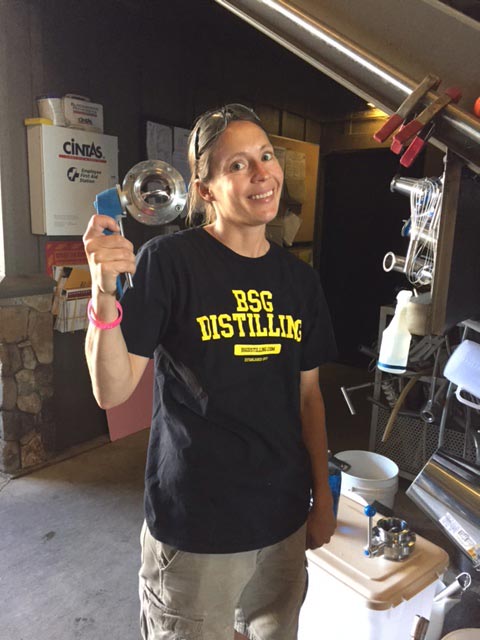 We started harvest at Paraduxx on Monday with Estate Viognier for the proprietary white wine, one of my favorites. Check out Don's effervescent toast!

Harvest is such an exciting and high energy time of the year. During this time there are some very important tools that we use in order to safely and efficiently harvest all the grapes over a 2-3 month period. Here are some of the Vineyard Team's most important tools: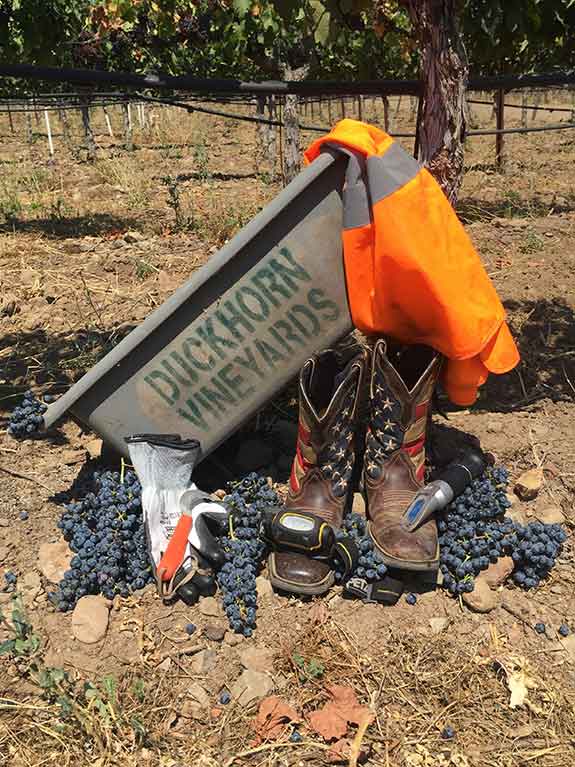 Picking pan/lug:
This grey box is important for hand harvesting fruit. Our harvesting crews use these lugs to pick fruit into. Once they fill up one of these they dump it into a bigger bin that gets transported to the winery.
Gloves/ Safety Vest:
The cut resistant gloves and bright orange safety vest are very important for keeping the crews safe and visible!
Boots:
A good pair of reliable, warm and comfortable boots make the long work hours so much easier!
Headlamp:
The majority of our harvesting is performed at night and although we have large, overhead spotlights to make the area we are picking bright as day it still helps for the guys to have headlamps so that they can see the fruit perfectly with no shadows.
Picking knife:
This is the tool that each harvester uses to cut each cluster from the canes.
Refractometer:
While it is our Winemaker and her taste buds who decides when the fruit is at the optimal maturity to harvest, we in the vineyards use a refractometer to run quick tests to assess if the sugar content in the fruit is at a point where it needs to be sampled more extensively by the Winemaker.
Happy Harvest!