Duckhorn Portfolio Wine Blog
Posts written by Neil Bernardi, Vice President of Winemaking and many special guest bloggers. This collection of insights on winemaking, farming, entertaining and more is a great way to learn about the excitement of winery life and tips for enjoying the wines we produce.

Goldeneye harvest has started and the tanks are getting full. In classic Burgundian style, we punch down our fermentations rather than pump them over. Check out friend and cellar champion Remy Martin doing the morning rounds.

Clean, well-farmed fruit, free of leaves and MOG (material other than grape), is key to making great wine. No matter how meticulously a vineyard is farmed and harvested, there are going to be a few leaves and bunches which don't make the cut in each bin. A sorting table and attentive sorters are key to ensuring that only the best goes into the tank. Here the Migration team is sorting our Drum Canyon Pinot Noir, from the Central Coast appellation of Santa Rita Hills. This fruit looks pretty darn clean, the picking crew did an incredible job. Nonetheless, we take a look at each cluster and make sure to get every last leaf!

Placed on a steep hillside on the western facing slope of Oak Mountain in the far north of Alexander Valley, Ridgeline Vineyard is a stunning place. This magical place was first developed by Emily and Hartwell Preston in 1869 as a vineyard and orchard. It soon became home to Emily's spiritual commune in 1875, a place where she could use her self-proclaimed gift of spiritual healing. Mrs. Preston soon collected a large community of followers which helped add to the diversity of the ranch. A hospital, church, and "Knob Hill" cemetery were added making the area known as the town of Preston. The Northern Pacific Railroad even added a train stop at Preston in 1889. After the death of the Prestons, the land was divided up and controlled by a few different families. The Green's ran a Bohemian artist colony, The Fischbach's had a colony of performing artists and the Oster's owned a boys school and camp...just to name a few. It's said that the music of The Golden Toad musical ensemble filled the air for decades.
Duckhorn Wine Co. bought the Ridgeline Vineyard in 2012, our first Estate Vineyard in Sonoma County. At the time, I was personally working with 100% of the grapes from the ranch for our Decoy brand. It was soon discovered that the quality of the ranch was in the top 1% of Alexander Valley wine grapes. While being incredibly important to the core of Decoy, the quality of Ridgeline deserved a wine to truly show its value and interesting character. In 2013, Paraduxx began producing a Ridgeline vineyard designated blend of Tempranillo and Cabernet Sauvignon. This small production of 250 cases is modeled off of the famed blends of Vega Sicilia from the Ribera del Duero region of Spain. Our Blend has a rich and Juicy Palate with loads of Blackberries and Christmas spices. The impressive length and tannin structure really show off what is possible in Alexander Valley.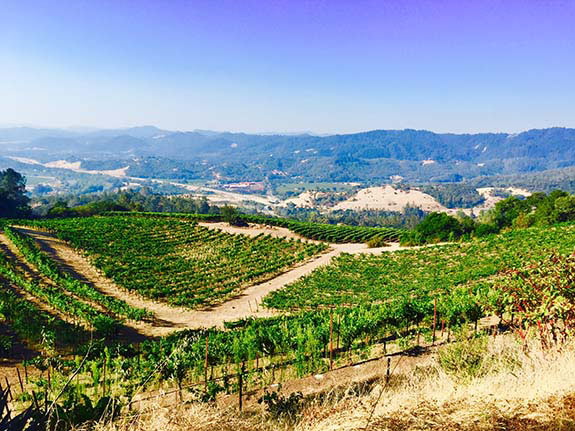 Every harvest, we make our "Harvest 101" educational program available to any non-production employee that would like to live a day in the life of Paraduxx harvest. Our first victim this year was Lindsay Romm. Lindsay just started in our customer service department this year. Originally from New York, Lindsay moved out to California to pursue her dream of working in the wine industry. An avid CrossFit'r and former high-school basketball and soccer player, Lindsay was a natural in the cellar. After a little time getting her bearings on the sorting table, we quickly realized that she needed more physical stimulus! Luckily a truck with 40+ new barrels showed up. Nothing says "workout" like unloading a barrel truck. I think Lindsay now has a lot of respect for the people that have to move a lot of barrels around, it's not as easy as it looks. She definitely got the hang of it and has a cellar job waiting for her when she gets bored answering the phone! Thanks Lindsay!

Ever wonder what chardonnay grape juice looks like straight out of the press? This is the first squeeze of our Migration Dierberg Chardonnay, and it tastes amazing! We are separating the free run and the heavier press, as each will make a different wine.

We are rocking and rolling in the early phases of harvest, and are deep into our Sauvignon blanc. These grapes go straight to press, whole cluster. Manning the presses is an important task to ensure that the cycle is going smoothly, and that you are filling and emptying them efficiently. A cycle can last up to 3 hours, which makes for long days of processing. One key winemaking choice at this phase is how much air contact you want to allow. In the case of SB, we like to protect for oxygenation in the juice phase, and use dry ice in the press pan.

A wise man once said that the sign of a good vineyard is the view. Our Stout Vineyard is a GOOOOD vineyard. This perfect plot of land sits high above the fog line on Howell Mountain. To taste the wines of Howell Mountain is a special experience and wines from Stout are no exception. For Paraduxx, we get a range of varieties. The Cabernet Sauvignon and Syrah go together to make our Howell Mountain blend, a wine modeled from the Cabernet/Shiraz Blends of South Australia. In addition, we harvest Grenache for our Rhone style Syrah/Grenache blend and a little Zinfandel for our Proprietary Red Wine. The wines produced from Stout have an amazing distinction that is easily identified as Howell Mountain. Dark color, deep and rich flavors of stewed blackberries and cherries. A touch of leather and tobacco on the nose. These wines are riddled with complexities and will keep you thinking and sipping!


I recently went fishing with my Dad and brought back a boatload of silver salmon. I put some of that to good use this weekend, and cooked it on a cedar plank at a friend's house. I served it with our 2014 Duckhorn Vineyards Napa Valley Chardonnay, and both were incredible! The smoky, herbal aromatics of the cooking fish and cedar brought out the fruit and mineral components of this delicious wine, which in my opinion is our best effort yet. Nice job Renee and team!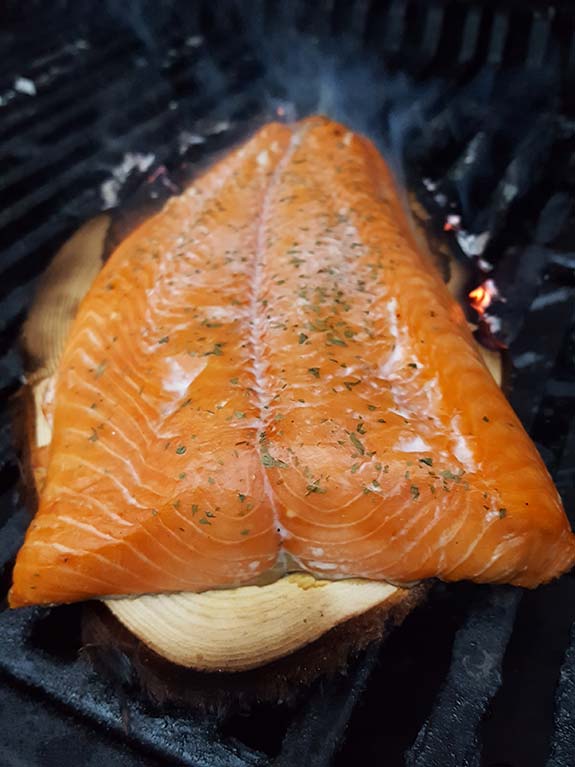 Monitor Ledge is an important part of our Paraduxx wines. We don't make a vineyard designated wine from this ranch but the Cabernet Sauvignon and Zinfandel we harvest here is important to Proprietary Red Wine blend. Monitor Ledge Vineyard lies just south of our Three Palms Vineyard in Calistoga. Sitting on the Silverado Trail, the vineyard has well drained rocky soil and is on the flat bench of the Vaca Mountains. Well exposed to the afternoon sun, the grapes grown here are always the picture of ripeness. Beautiful varietal characters on the nose and palate of these wines, they are truly wines grown in the perfect area for their given varieties. Quintessential Napa Valley!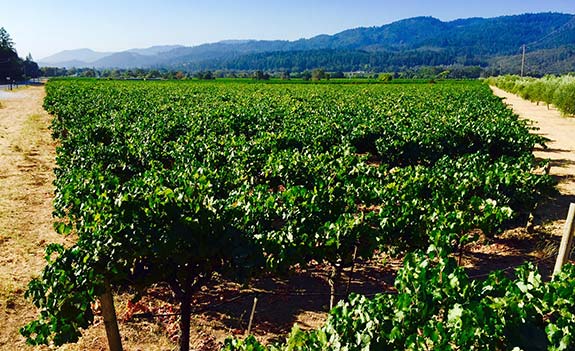 The old adage goes "you can't make good wine without good grapes". One of the most important decisions a winemaker makes during the process is harvest date. While much of the quality is determined by the growing season and farming practices, pick date and ripeness level strongly impact wine style. Pick earlier and you might get a more lean style which may take more time to open up and have a longer aging cycle. Pick later and get a broader midpalate, riper fruit flavors, and potentially some raisined character if you take it too far. Here Tyson Wolf, our Decoy Winemaker, spends some time explaining his philosophy to his team.