Duckhorn Portfolio Wine Blog
Posts written by Neil Bernardi, Vice President of Winemaking and many special guest bloggers. This collection of insights on winemaking, farming, entertaining and more is a great way to learn about the excitement of winery life and tips for enjoying the wines we produce.

INTERNS!!! Interns are a very important part of Harvest. They are here to learn and do the dirty work that the rest of us don't want to do! We have 3 rookies this year. Bree, Amelia and Mikaela. They will be doing everything from cleaning tanks to processing grape samples, running lab analysis and keeping us old people up to date on pop-culture. I'll make sure to take a picture at the end of harvest....they won't look as fresh and clean!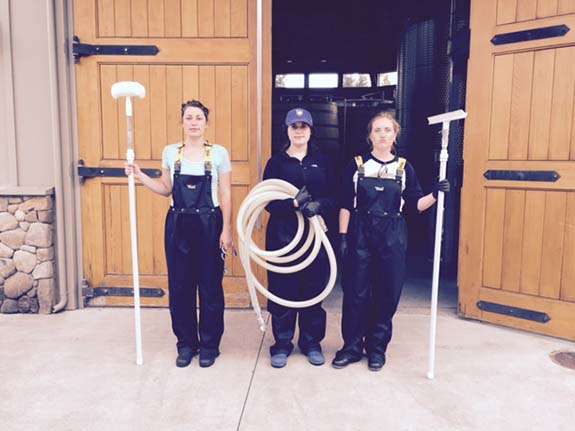 Alfonso and Rosio have been married for 27 years! Alfonso has been and employee of DWC for 16 yrs, Rosio for 15 yrs. Alfonso's brother Juan and Martha have been married for 33 yrs! Juan has been an employee of DWC for 21 yrs and Martha for 18 yrs. All four of these amazing people started their career at Duckhorn Vineyards and moved to Paraduxx the day we opened our doors in 2005. It's people like them that truly make our team here at Paraduxx a family! We wouldn't be where we are without them. They are the heartbeat of Paraduxx!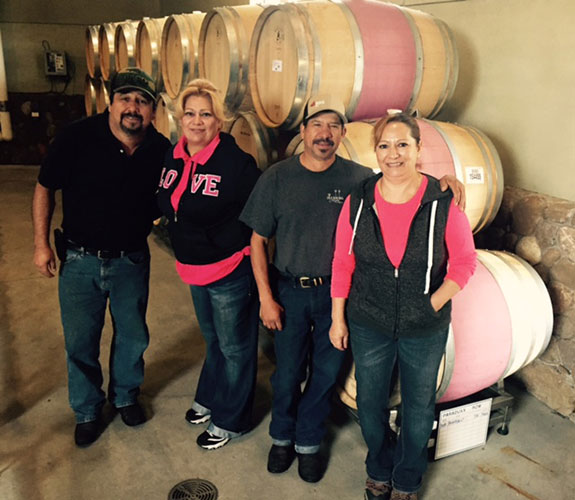 Pictured from left to right: Alfonso Hurtado, Rosio Hurtado, Juan Hurtado, Martha Hurtado