April 29, 2019 | Jessica Mullins - Membership Concierge
Why Vacation in Napa?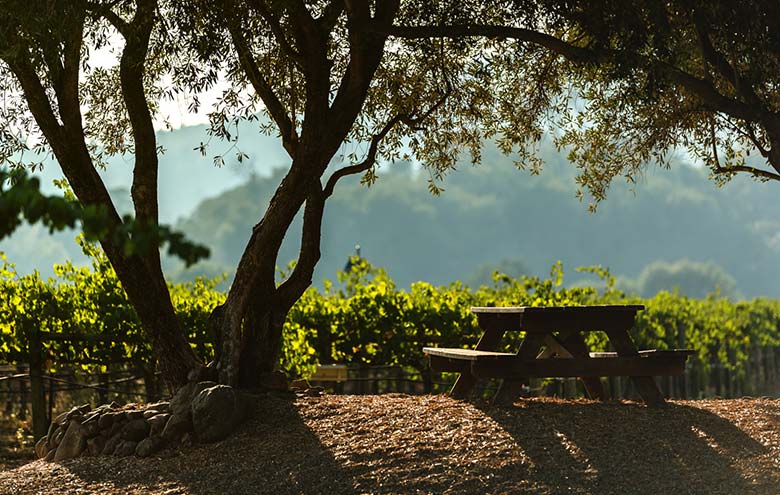 Napa Valley offers a luxury vacation with the sweet charm you want for a weekend getaway or week-long adventure! With many world class restaurants, spas and wineries why not treat yourself to the best luxuries in life?
Accomodations
Start your time at a resort! Enjoy the pool, spa amenities, or restaurant to relax after traveling. Most hotels in the Napa area are equipped with a place to grab a glass of quality wine to unwind. Check out your accommodation's Spa Menu to make sure you take some time for relaxation during your trip. For the adventurous, try booking a mud bath spa treatment - they are very popular in Calistoga!
Restaurants
For lunch or dinner, Napa Valley is a foodie heaven. There are world class restaurants in each town: Napa, Yountville, Rutherford, St. Helena and Calistoga. These well-known restaurants have educated Sommeliers who can recommend the perfect wine pairing or help you pop open a bottle you purchased while out wine tasting. Make sure to research in advance and book reservations to ensure you can dine at your preferred locations!
Winery Tours & Tastings
During the day, you have the opportunity to experience the culture and history of winemaking in Napa Valley by visiting one of the many wineries or tasting rooms peppered throughout the area. Our Napa properties, Duckhorn Vineyards and Paraduxx (located about 15 minutes apart) have different wine tasting experiences to either get you acquainted with our wines or take an in-depth look at what makes wines in this region so special.
Need help planning your time in Napa? Our wine club members have access to the planning and personalized service of the membership concierge team to create their ideal trip! Give us a call at 866-367-9945 to learn more about membership. We also recommend NapaValley.com for anyone searching for ideas to get started. We hope to see you in Napa Valley soon!
Jessica Mullins, Membership Concierge
Comments
Commenting has been turned off.