May 11, 2021 | Anna Gsell - Marketing Intern
What is Rosé?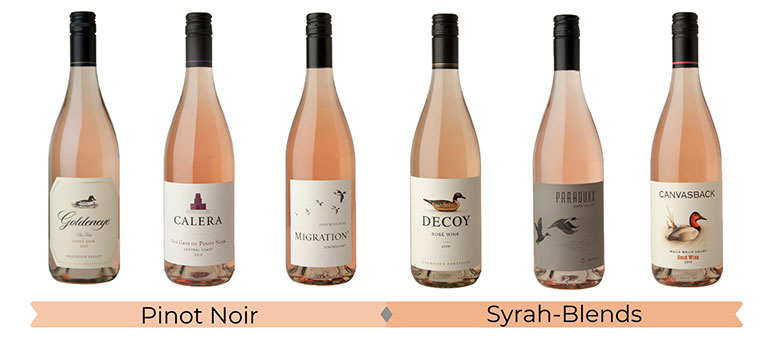 Introduction:
Many of us know of it as summer water! But Rosé isn't just for summer; it is perfect all year long! The drink pink movement is here to stay and here at Duckhorn Portfolio we craft an array of Rosé Wines using different varieties which results in a range of delicious wines. Let's dive into the concept of what is Rosé Wine and why we should all be drinking it!
Winemaking Methods:
Maceration method:
This is when the red wine fruit in sitting in contact with the skins, seeds and stems to extract color and flavor in the juice. This is highly popular in locations like Provence, France. Provence is a highly regarded wine region that produces a benchmark style and in fact 88% of Provence wine production is dedicated to Rosé.
Saignee or "bled" method :
This method is when only some of the juice is "bled off" and placed into a new vat during the first couple hours of making red wine. The purpose of this is to concentrate the red wines' intensity. This is common in the Napa Valley and Sonoma Valley because of the specialization of producing fine red wines there.
Blending method:
This method requires simply blending red and white wines together to create pink Rosé. This is incredibly uncommon in still Rosé wines production.
Flavor Profiles:
Rosé is fun in that it ranges in style and flavor profiles depending on the grapes used and the winemaking method. Our Rosé Wines are crafted in either the maceration method or the Saignee Method aiming for a bright, crisp and refreshing expression of Rosé.
Check out each of our Rosé wines tasting notes to get an idea of their flavor profiles:
Join us in uncorking a splash of summer water all year long! And let us know which your favorite Rosé Wine is.
Comments
Commenting has been turned off.