January 3, 2019 | Sam Buckingham - Harvest Intern
Pinot Noir Perfection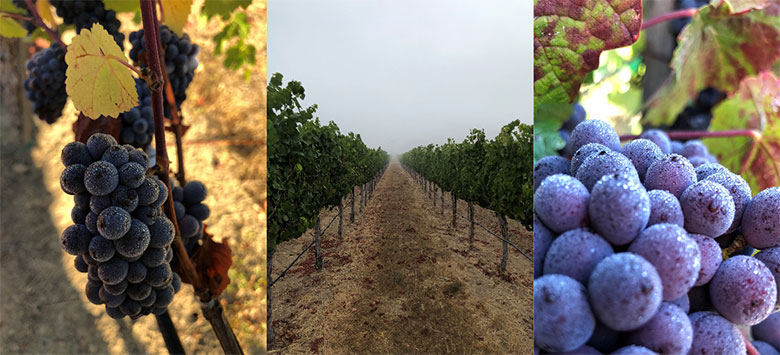 Anderson Valley is the perfect place for Pinot Noir! Yet, this wine region is off the beaten path and relatively unknown. But, for those who understand the nuances of this valley, would certainly call Anderson Valley the ideal home for world-class Pinot Noir.
Pinot Noir is a finicky varietal to grow. Much like Goldilocks not wanting her porridge too hot or too cold, the Anderson Valley is just right for Pinot Noir. Cool coastal fog funnels in from Mendocino through the Redwood Forest along the Navarro River, only to dissipate for a few hours during the afternoon, giving way to bright and warm sunlight. That cool fog retains acidity in the grapes and the warm afternoon sun increases the sugar content in the grape. Meaning that the Pinot Noir here experiences a consistent ripening.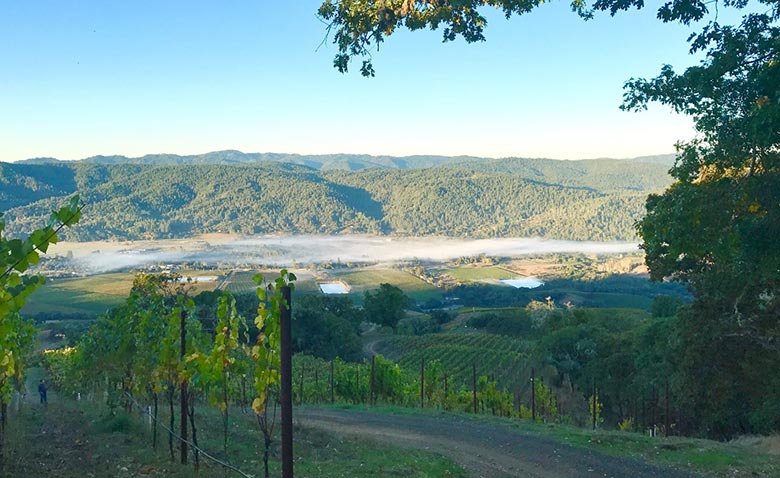 Anderson Valley offers two distinct terroirs in the form of steep ridgelines and low valley floor, both of which accentuate the best of Pinot Noir. The ridgeline vineyards experience a very different growing season than the valley floor blocks. A more intense sunlight radiates off the ridgelines throughout the day meanwhile the fog sits in the valley floor. The ridgeline slopes create a natural runoff and irrigation system which contributes to development of smaller berries and tighter bunches, with more concentration. Yields on these ridgelines are often smaller due to the vines focus on root growth, as they search deep into the gravely loam soils for nutrients. The intense ridgeline sunlight helps develop a thicker-skinned berry, establishing a stronger tannin presence in the wine. The fruit from the valley floor exhibits fruit forwardness and rich lush textures as well as earthy notes. Winemakers in Anderson Valley are able to craft beautifully rounded and balances wines from these different terroirs.
Due to the Anderson Valley's weaving terrain, it has a range of microclimates that allow for different profiles of juice to develop, some with bright acidity and others with dark fruit aromas. In most wine growing regions, only one of these flavor identifiers are present. The wines coming out of Anderson Valley are unique in that bright red fruit aromas are on the nose, but at the same time strong acidity, tannin and dark fruit flavors hit the palate. Much like the morning maritime fog gives way to the afternoon sun, the bright red fruit aromas on the nose give way to darker and bolder flavors on the palate.
Here at Goldeneye, we produce a range of Pinot Noirs grown on both the valley floor and steep ridgelines, shop here to see our offerings!
Comments
Commenting has been turned off.