January 29, 2016 | Neil Bernardi - Vice President, Winemaking
Migration Release Preview
I had the great pleasure yesterday of tasting through the new 2014 vintage Migration wines with winemaker Bo Felton. The intent was to get a sense of how they had progressed since bottling in August, and to assess their readiness for release this spring. While still youthful, the wines were remarkable, and promise to be some of the most elegant expressions of our designated vineyards yet produced. While tasting, a few things were notable, primarily the ability of great vineyards to maintain their special characteristics from year to year, despite very different growing conditions. Our Charles Heintz 2014 bottling has that signature Heintz character, as it has since we started working with Charlie's fruit in 2009. It was also exciting to see some of the newer vineyard designates like the Bien Nacido Chardonnay in the lineup and see that they can definitely hold their own in a very good grouping. That they were all unique, yet well-crafted expressions of great sites is a testament to Bo's winemaking technique and philosophy.
Oftentimes the best thing a winemaker can do is nothing at all, and it takes restraint, respect, and maturity to allow great sites to express themselves. These wines have a purity and transparency that I find admirable, delicious, and illustrate his respectful approach to wine.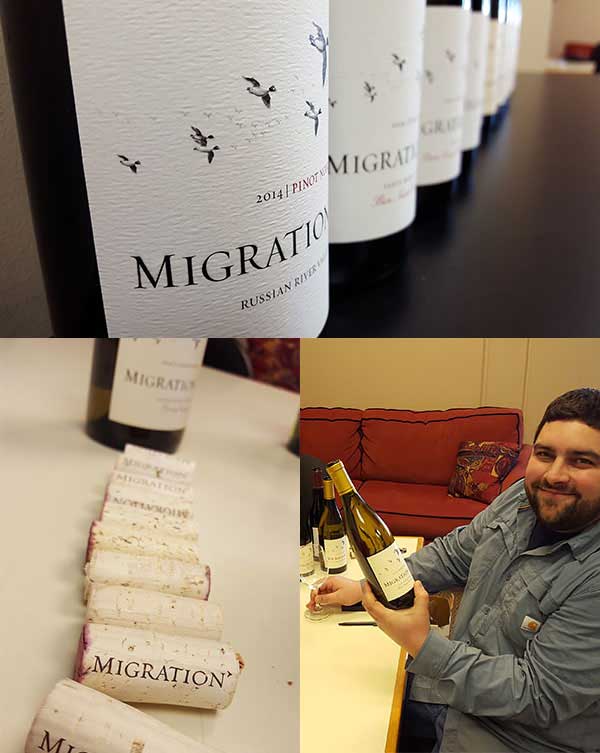 Comments
Commenting has been turned off.