September 17, 2020 | Anna Gsell - Marketing Intern
Meet our Team: Their Journey in the World of Wine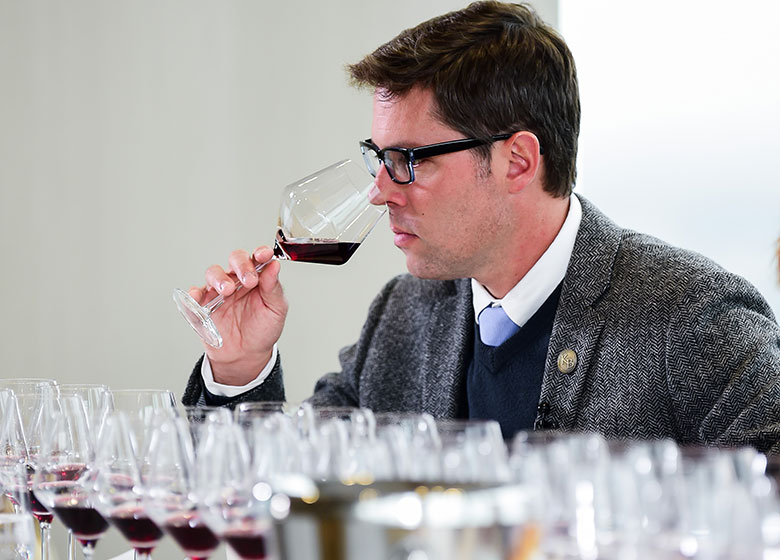 Neil Bernardi
GM of Kosta Browne & Canvasback
"There are so many wines in our portfolio that are pushing boundaries and exploring new concepts or regions, it is really hard to say which wine in our portfolio is most compelling intellectually. Kosta Browne Sparkling, Calera Chenin, and new Washington AVAs that Canvasback is exploring come to mind."
Neil grew up in San Rafael but moved to Mendocino, Napa, and Sonoma when he started working in the wine industry. He went to Davis to follow in his sister's footsteps, but quickly realized his interest in viticulture and enology. He did his first vintage at Gundlach-Bundschu at the age of 19 and his favorite part of his job is seeing success in whatever form it may come in, whether that's a new project or the evolution of a new wine. "The toughest part is watching all the interns have fun during harvest while I'm at a computer!"
If he had to choose, Neil's favorite wines in the portfolio are the Howell Mountain Red Wines and Cabernet Sauvignons from Duckhorn. "The texture, the intensity, the power – that wine is insane." One of the most interesting parts of the world of wine is "the fact that something is created and enjoyed; it's something so tangible to be able to point to and say, "we made that'."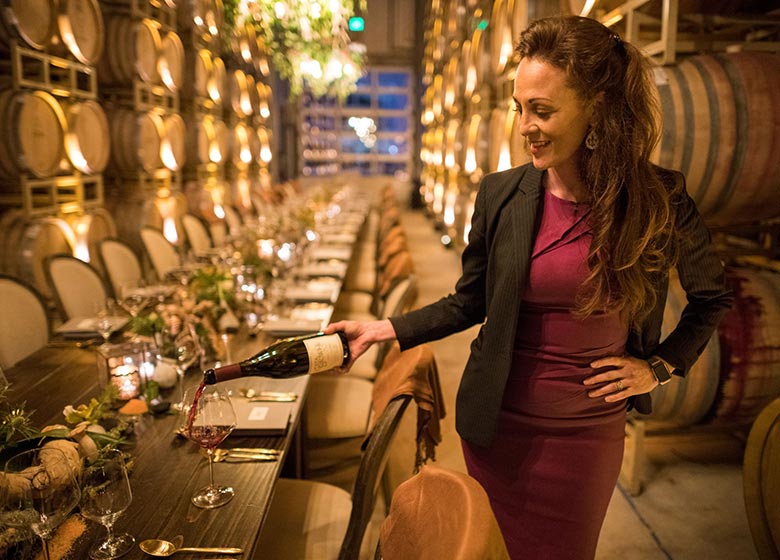 Regina Sanz
Senior Estate Director of Kosta Browne
"The moment when I really knew I wanted to be in the wine industry was toward the tail end of my career as a competitive snowboarder - I was traveling in South America in Argentina in a wine region called Mendoza. It was such a beautiful place and the genuine people and culture they shared around Food and Wine was super captivating."
Regina was born in Texas but moved to Northern California at a young age. "My Dad's family is from Spain so wine was always part of the culture in our household growing up." As a restaurant industry veteran, Sommelier and former competitive snowboarder, Regina has been able to live and travel in Australia, New Zealand, Argentina, Chile, and England! Towards the end of her snowboarding career, she quickly realized that her next profession would be in the world of wine. "The beauty of wine is that there is always something new to learn and a new story to tell. Our industry is full of incredibly creative and passionate people, with various backgrounds and usually really cool backstories. It can take an entire lifetime to get to know all of the various nuances of wines from around the world, and I find that journey inspiring."
She started in the wine business in 2008 in Lake Tahoe where she worked for a wholesaler, selling to high-end restaurants. From there, she went to Sonoma State to get the Wine Business MBA program and has been working for suppliers ever since. Although she loves all of Duckhorn Portfolio's wines, her favorite is the 2016 Kosta Browne Cerise Vineyard Chardonnay. "It's not what most people think of when they think of a typical California Chardonnay… It's a wine that makes you think outside of the box and pushes the envelope on the great things that we can accomplish. I guess in many ways I can relate to that sentiment."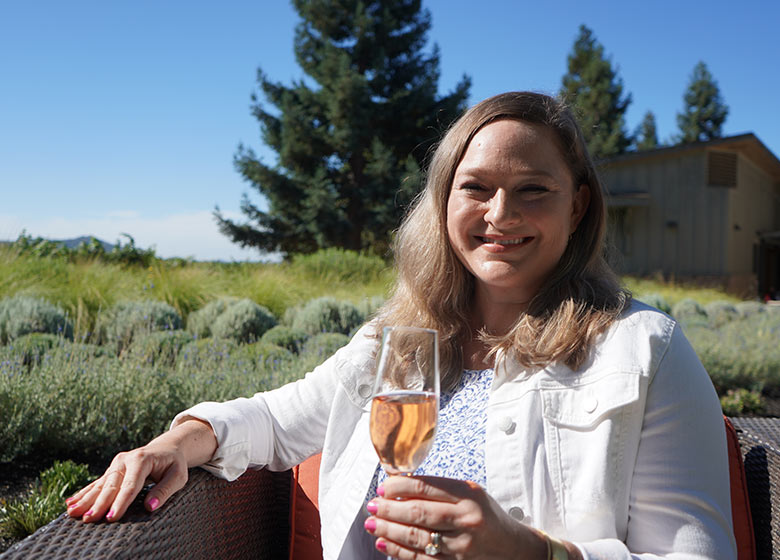 Stephanie DiStefano
Director of Events
"Working with Master Sommelier Greg Tresner at the Phoenician in Scottsdale, Arizona was inspiring and led me to take my first Somm course to learn more about wine." Fast forward to 2015, and "a six-month road trip through the Pacific Northwest and Canada (including Napa and Sonoma Counties) reinvigorated my love of wine. The Paraduxx Atlas Peak Blend is my absolute favorite! It blends Sangiovese and Cabernet Sauvignon - it is perfect wine to pair with food."
Stephanie was born in San Diego but has spent half of her life in Arizona. She became interested in wine first when she worked at a high-end restaurant in Arizona. She finally decided to enter the wine industry after she traveled the Pacific North West and Canada and made stops in Napa and Sonoma Counties. In the world of events we really want to focus on the enhancing and elevating the experience: luxury wine, exclusive access, and an unparalleled atmosphere. Stephanie truly loves the complexity of the wine industry, there is always more to learn, more to taste and that pursuit of wine knowledge is incredibly intriguing and gratifying.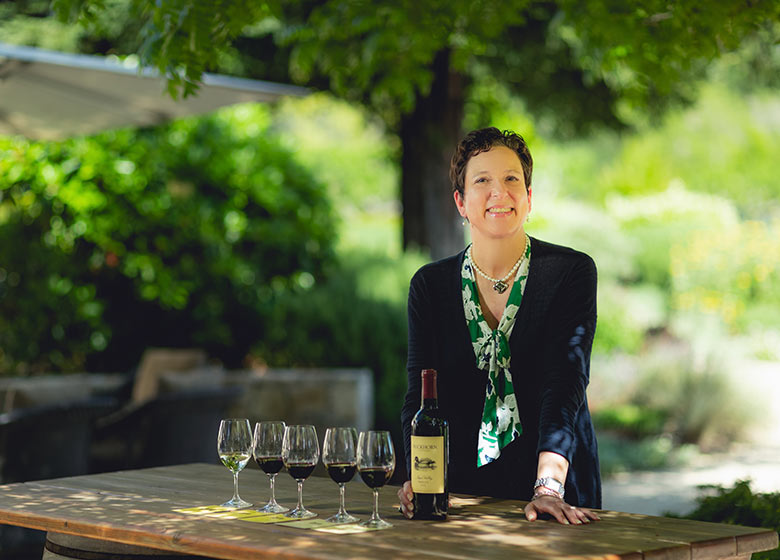 Kay Malaske
Trade Relations & Education Manager
"I am a liberal arts nerd! The wine industry is a comfortable home for dreamy somewhat impractical folks like me that love art, food, music, literature, history, geography, science. Wine touches on all these areas and it engages all my senses."
Kay is originally from a small town in northeastern Oklahoma, Pawhuska, which has a population of 3,500. Her love for the world of wine was ignited when she had the experiences of working in wine-centered restaurants in Arizona, Colorado, and Oklahoma. She was once a waiter at the Metro Wine Bar and Bistro in Oklahoma and one night, there was a dinner that hosted Nancy Andrus (future wife of Dan Duckhorn). About 20 years later, she returned to that same restaurant and was a vintner herself just like Nancy! Her favorite parts of the job are the guests she meets and living in wine country. If Kay could teach us all one thing, she would choose to share that knowledge is power. Be confident in what you know and be hungry for more information!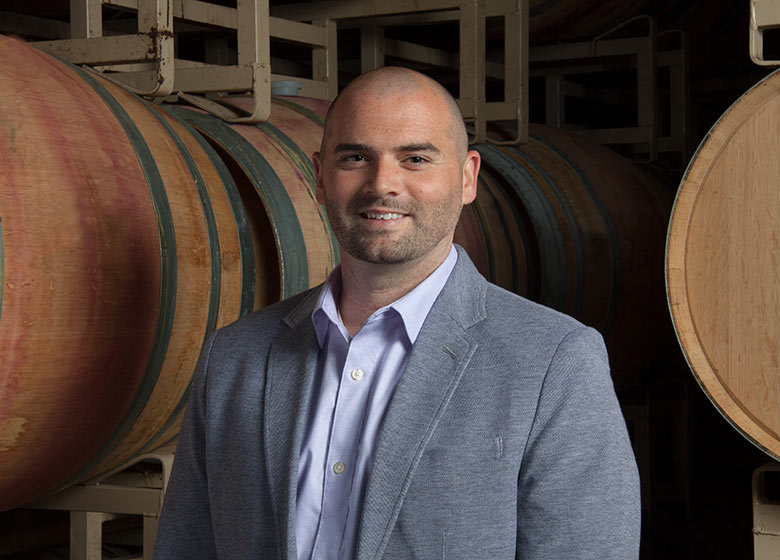 Cory Johnston
Membership Advisor Manager
"Practice blind tasting at home. It is amazing how taking the label out of the equation forces you to focus in on all of your senses. It helps you develop a more refined palate, sense of smell, and also highlights the artistry in winemaking."
Cory is originally from a small town in Southern California, located in the high dessert. He moved to San Luis Obispo for schooling which is where he was first introduced to the world of wine. After a decade on the coast Cory moved to the Napa Valley where he took a role as a catering Chef, " I learned about the components of wine and how to find balance in creating dishes that enhance both the wine and the foods flavors."
Cory joined the Duckhorn Portfolio team in 2017 as our Membership Wine Advisor and loves sharing a taste of wine country to wine lovers everywhere. "Personally, I love connecting with people and hearing about their experiences with wine; what they like and don't like as well as who they are sharing it with." Wine really has a unique way of brining people together. "I have met people from all over the world and made some lifelong friends because of wine." His favorite wine from the Duckhorn Portfolio is the Goldeneye Anderson Valley Pinot Noir from the Confluence Vineyard, calling it "exciting and versatile with a heartwarming soul."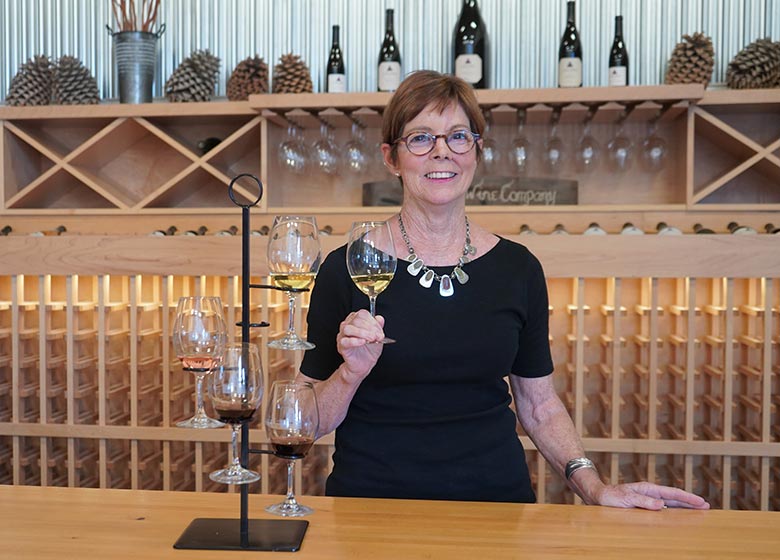 Kate Mayhorn
Wine Specialist at Calera
"For many years and trips, I would go up to the wine country in Napa and Mendocino, tasting many different varietals along the way. On one trip I remember, overlooking Napa Valley from a hot air balloon I knew someday it would be part of my life."
Kate is originally from New Jersey but has lived in California most of her life. Her love for the wine industry was ignited during one of her first dates with her husband of 40 years while tasting in wine country. For years, Kate owned and managed her own deli and catering business, and "I decided to merge my passion for food with wine and took a part time job at Calera. It was absolutely the best decision for me. I was able to integrate the two things I loved and was never happier."
"I always knew wine would be a part of my life." Kate is fascinated by different wines from all over the world and loves brainstorming unique wine and food pairings to try. As a Wine Specialist, one of "my favorite parts would be the reaction of guests, seeing their amazement and even surprise tasting the Calera Wines. I love talking about the nuance of wines, their expressions, and the connection wine has to enhance the enjoyment of food and almost any experience."
She cannot pick just one favorite wine, but she can narrow it down to two! Kate loves the Calera Mt. Harlan Reed Pinot Noir for its "elegance and terroir-driven style" and the Duckhorn Vineyards Napa Valley Sauvignon Blanc.
Comments
Commenting has been turned off.