August 19, 2016 | Don LaBorde - Paraduxx Winemaker
Meet Neil Bernardi, Vice President of Winemaking for Duckhorn Wine Company
Neil has been dedicated to the wines of Duckhorn for 10 yrs. Starting as the Assistant Winemaker for Goldeneye then taking the reigns as Winemaker for Migration, Neil is well faceted in the many sides of winemaking for Duckhorn. Now as Vice President of Winemaking, Neil often finds himself behind the scenes and out of the limelight. As the main contributor of this blog, he frequently has the chance to praise others. Now is our chance to praise him.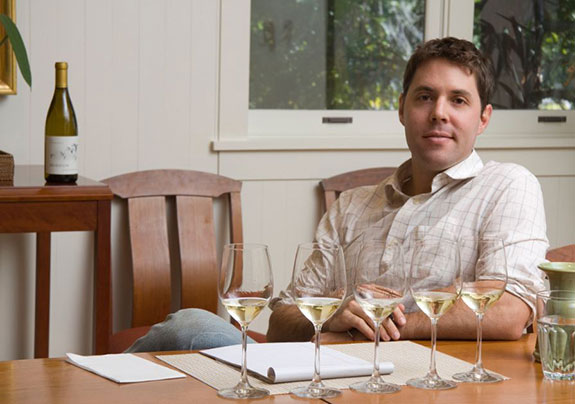 Neil isn't just another handsome face. A graduate of Viticulture and Enology (where he was a trombone player in a ska band), Neil came out of the gates running! His acclaimed winemaking and viticultural insights impressed the company early on and opportunities quickly came knocking. As GM of our Sonoma county operations, Neil mastered the many sides of the Sonoma County wine industry as well as the many uses of the word nuance. Now as the leader of the Duckhorn Portfolio winemaking team, Neil can be found on the roads of Northern California and Washington State trying to keep us wily winemakers in line. Neil is highly respected in our winemaking community, is a mentor to many and a friend to all. He works tirelessly to make sure that we get world-class fruit from which to make outstanding terroir-inspired wines.
Neil and his lovely wife Kim are expecting their third child next month (this will be their second harvest baby….perfect timing Neil!). I'm sure he will be back with his pink boxes full of donuts soon to ensure we don't lose too much weight over harvest. Congrats NB!
Comments
Commenting has been turned off.