December 15, 2017 | Mitzi Rodriguez - Web Coordinator
How To: Make Your Own Bedazzled Bottle
Sometimes a standard gift bag just doesn't cut it. If you're feeling creative and want to go the extra mile when styling your wine gift, here's a fun option for the crafty at heart.
Make a Bedazzled Wine Bottle:
With a foam brush, cover your bottle of Goldeneye Sparkling Wine with craft glue. Be extra careful around the label.
Next, using extra fine glitter in your favorite color, sprinkle gently over the glue.
Let the first layer dry for about an hour, then repeat until you're pleased with the coverage.
To seal the glitter, add a layer of watered down craft glue and set aside to fully dry.
Enjoy your beautiful bottle!
Whether this lovely bottle is a gift for someone special or something just for you, it's guaranteed to be a hit both before and after you open it.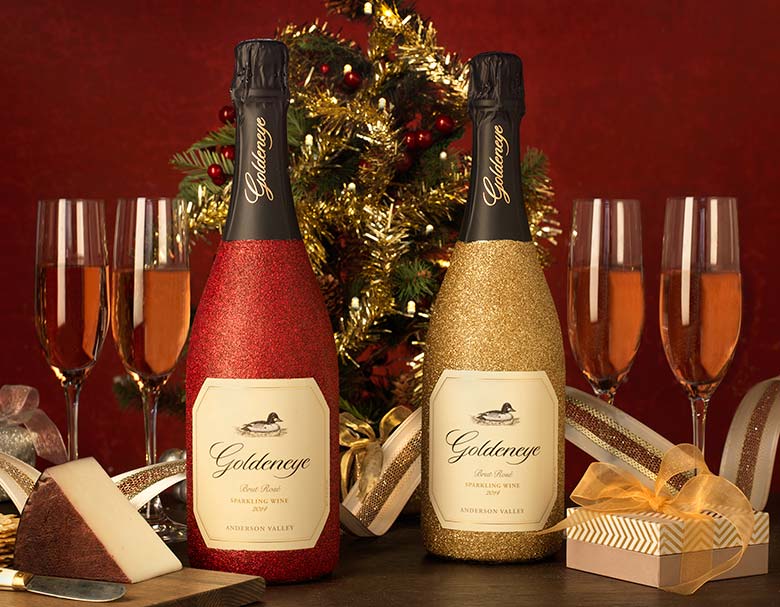 Comments
Commenting has been turned off.