November 9, 2016 | Courtney Preston - Viticulturist
Farming Responsibly
The Vineyard Team here at DWC places a lot of value in being good stewards of the land. In order to try to be as sustainable and eco friendly as we can we follow a program called Integrated Pest Management. This program is a year round system that we implement in order to have a proactive farming plan. The purpose of IPM programs are to eliminate pesticide treatments that are unnecessary, minimize risks to water and air, and to protect beneficial insects as well as pollinators.
Always being educated and aware of the ecosystem around us helps us make conscience decisions for vineyard practices.
Most of our vineyards have also been certified by Fish Friendly Farming. The certification itself is a rigorous process and helps us to maintain and create ideal environmental quality and habitats on private land. Long term environmental improvements and farming sustainably will help us create a better future for farming.
We love our vineyards and taking good care of soil, air, plant and water mean that we can continue to grow amazing grapes year after year while also being the best environmentalists that we can be!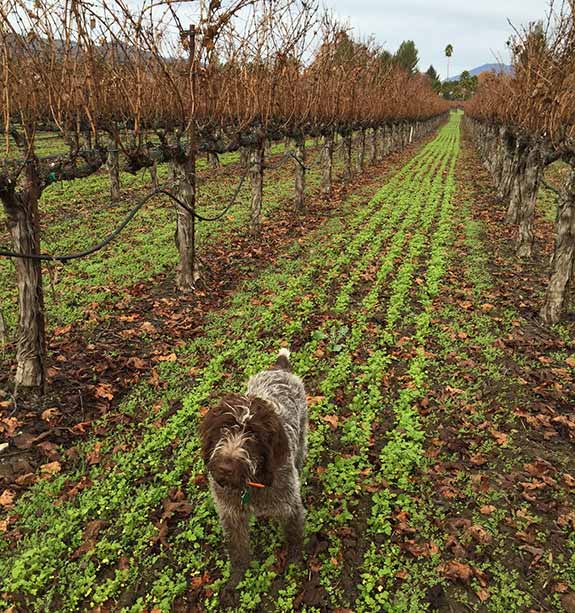 Comments
Commenting has been turned off.