June 5, 2019 | Sasha B. - Membership & Customer Service Manager
Duckhorn Portfolio - The ultimate membership for luxury wines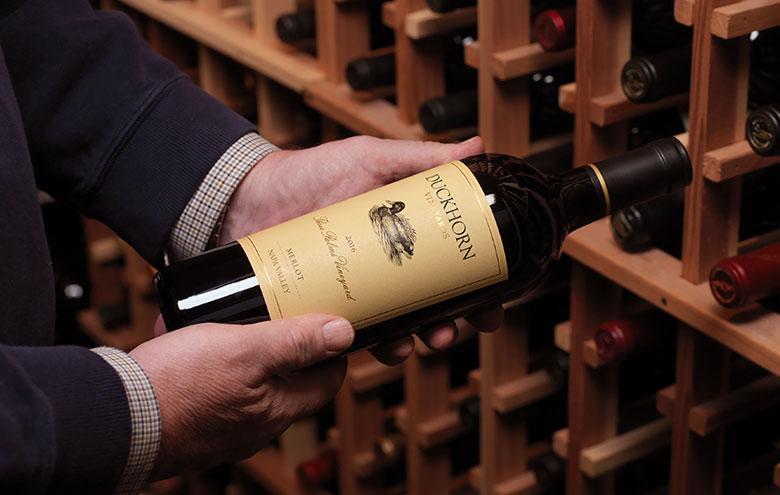 There are many beautiful wines made in the Napa Valley with so many wine club programs to choose from. What makes the Duckhorn Portfolio membership so special? Here are my top five reasons to become a member with us.
5. The People
Get to know our winemakers, members of our production teams, and tasting room Wine Educators at over a dozen events we host throughout the year (members receive special pricing). They range from large scale release parties, like our very popular Discussion Release & Derby Party every May or one of our intimate Winemaker Dinner's we host throughout the year. Learn more about our winemaking philosophies, from grape to glass and the stories behind each wine. Travel with us to other countries to explore historic wine regions and meet new friends along the way with one of our Cruise's. We set sail this May to Spain & Portugal on our 4th Cruise to date!
4. The Places
Relax, taste and enjoy our new release wines at five of our Tasting Rooms. First is our Duckhorn Vineyards tasting room in the heart of St. Helena, where you can enjoy classic new world Merlot & Cabernet Sauvignon. Just 20 minutes south of Duckhorn off the Silverado Trail is Paraduxx, our house of blends. Head up north to Mendocino and experience powerful Pinot Noir at Goldeneye.
Live near the Central Coast of California? Stop by Calera in Hollister (east of Monterey) and enjoy the beautiful and serene views of Mt. Harlan while enjoying premium Pinot Noir. Happen to be in Walla Walla? Come by our newest tasting room addition – Canvasback and savor luxury Cabernet from Red Mountain. As a member you receive tasting benefits at all five unique locations.
3. The Experiences
Once you get to your favorite Duckhorn Portfolio location, experience some of our intimate Elevated Tastings to enhance your senses and awaken your pallet. At Paraduxx we offer our Blend Seminar, which dives deeper in the art of our blends. At Duckhorn, join us for our Wine of The Year Tasting, and taste 2017's Wine Spectator #1 Wine of The Year – 2014 Duckhorn Vineyards Merlot Three Palms Vineyard, along with other wines from this iconic location.
2. The Service
As a member, you receive exclusive access to our Membership Concierge to curate your ultimate day of tastings and assist with your trip planning. Our Wine Advisors are here for you to create your ideal wine cellar. Gain access to rare library and large format wines and find that perfect gift for any special occasion.
1. 7 Wine Clubs in One!
Members receive access and benefits across our entire portfolio of wines. No matter your club preference, you have a one-stop shopping experience at Duckhorn, Paraduxx, Goldeneye, Migration, Decoy, Canvasback & Calera…all at Duckhorn.com. You just need one account to access all wines. You can also customize your club shipments to include any wines from our portfolio. We have a plethora of wines for every occasions, season and palate.
If you enjoy our wines, we invite you to become a member with us and take advantage of the many great benefits of our portfolio. We hope to host you this summer at one of our five tasting rooms and share our love for great wines with you.
Cheers to you and yours!
Comments
Commenting has been turned off.