January 5, 2016 | Neil Bernardi - Vice President, Winemaking
The Last Pairing of 2015!
I am not usually a pairing guy. This is in part because as winemakers we are always looking for the unadorned truth of wine, to get a sense of its flaws and beauty, as we steward it towards completion. Food combinations, while lovely and delicious, can obscure the wines nature. I recognize that I am probably missing out on a lot of deliciousness and should probably just enjoy wine and food for what they are. That is harder said than done, and is perhaps the downside of making your passion your profession. However, every once in a while I taste a food and wine combination that is so startlingly good, so mind numbingly delicious that the light goes on and I get what pairing is all about. Just such a thing happened the other night, as my family and I gathered for our Christmas dinner. The main courses had been served (which were delicious Mom!), the kids had scurried away to play with toys, and the adults were left at the table to chat and feel stuffed. I opened a bottle of the 2011 Migration Split Rail Late Harvest Chardonnay, which is now becoming a thing of beauty as it ages, and my mom served roasted chestnuts. We cracked them directly on the table, making a mess in the process, and the smell of the toasted, delicious nuts filled the room. The combination of the sweet, dried apricot botrysized Split Rail and the warm nuttiness of the chestnuts was remarkable.

Thanks to everyone on the Duckhorn team for a remarkable 2015, and a Happy New Year to all!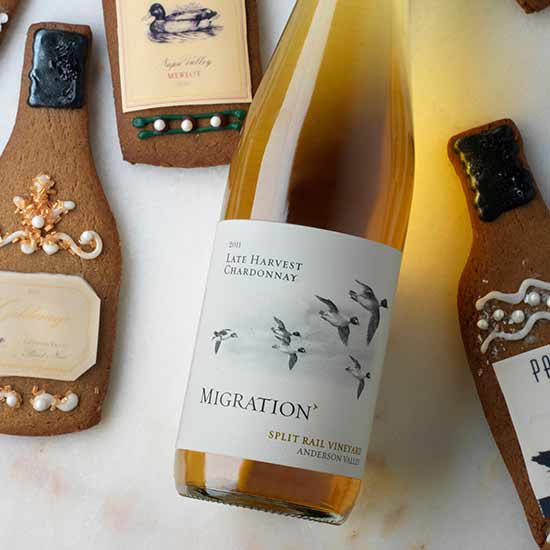 Comments
Commenting has been turned off.