June 19, 2017 | Sasha & Jim
Palace of the Popes
We have made it to Avignon, home of the "Palais des Papes" (Palace of the Popes). This gigantic fortress was actually home to many popes from 1378-1417 and is Europe's largest gothic palace. Did you know that there were actually two competing pope's during that time: one in Rome and one in Avignon? Finally, the Roman's won and Avignon eventually lost their papal status. In addition to the palace, the city is surrounded by a three-mile-long wall fortified with 39 towers and eight gates, which were built back in 1368 and still stand today.
Here in Avignon, we are also home to one of Rhone's most famous wine appellations, Chateauneuf du Pape, which translates to "the Pope's new Castle". This prestigious wine region has many strict laws, including limited irrigation (they are only allowed to irrigate once a year and only if there is extreme heat). The wine is commonly blended with Syrah and Cinsault, though the most popular varietal used and highly celebrated is Grenache.
Some of our Rhone Quack Pack toured around this wine region to explore first hand what makes Chateauneuf du Pape so famous. First, we dined al fresco at the chef-owned restaurant, La Table de Sorgues for lunch. We indulged in several courses, including chilled melon soup, Foie gras with wild mushrooms and shaved white truffles, roasted chicken, lemon macaroons with strawberry sorbet and homemade lavender marshmallows. Now it was time to drink! We were welcomed first to Domaine de la Janasse and tasted five wines, including a Rosé. However, the favorite amongst many was the Chateauneuf du Pape 'Vieilles Vignes' from 2015. Next up was Alain Jaume, where they have been making wines since 1826. The wines were intense, rich, complex, and beautifully reflected the unique terroir of southern Rhone.
Back and the ship, we are docked right in front of the entrance to the city center. A giant ferries wheel, which I can see from my room, welcomes us each time we pass by. At night, it is a great way to see a different view of the city.
Next up, the town of Tarascon and a tour of a local olive farm awaits!
Au Revoir for now,
Sasha & Jim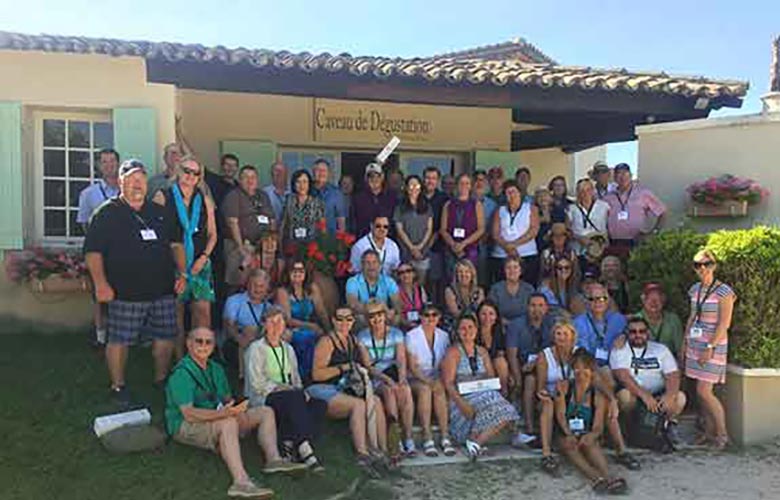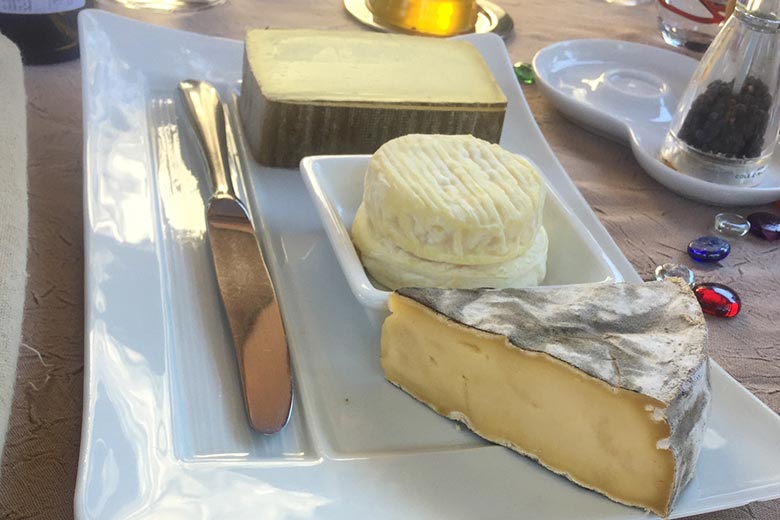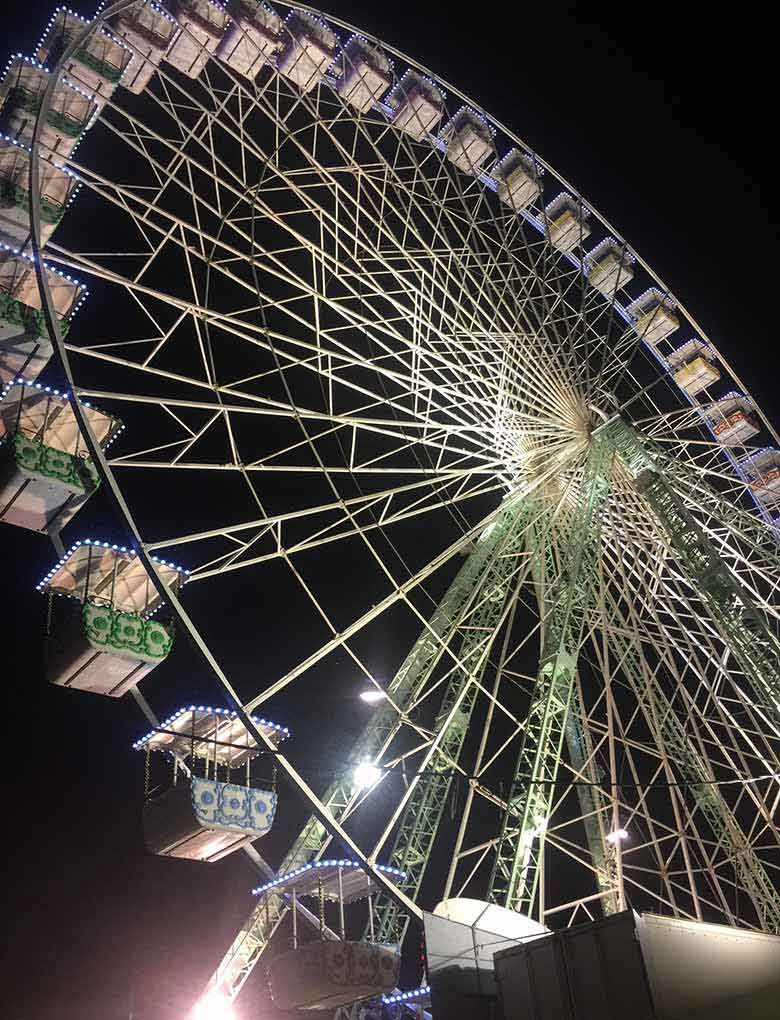 Comments
Commenting has been turned off.