September 4, 2015 | Neil Bernardi - Vice President, Winemaking
Mt St Helena and the Russian River
I was out sampling the other morning with Bo Felton and had to capture this incredible morning scene of the Russian River Valley with Mt St Helena in the distance. What a beautiful time of year to be in a vineyard!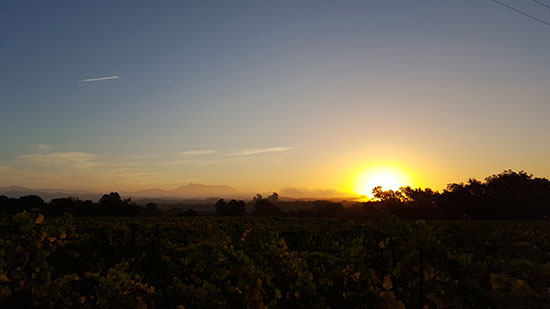 Comments
David

@ Sep 4, 2015 at 3:18 PM

This means the Broncos are going to win the SB. It has been decided.

Commenting has been turned off.