August 27, 2015 | Neil Bernardi - Vice President, Winemaking
Decisions, decisions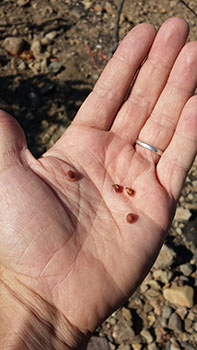 What indicators does one use to determine when to harvest fruit? Should one pick based on brix, TA, pH, flavor, seed lignification, phenolics, canopy status, water status, crew availability, tank availability, truck availability, inclement weather, or just feel? How long can we wait to pick before really pissing PJ, our Director of Estate Viticulture off?
These are all big questions which all deserve far more attention than this meager paragraph. In truth, all the items above are factors in each and every pick call. Making thoughtful harvest decisions requires balancing all of the above, and hoping that you make the right decision most of the time. Because the kinetics of each harvest are different due to weather, vineyard yields, and differential ripening of the various varietals, we need to do our best to anticipate the peaks and valleys of picking so we bring in fruit with the highest wine quality potential, and our crews and tanks are not overwhelmed at any given moment, and can endure to the finish line.
Comments
Commenting has been turned off.