October 14, 2015 | Neil Bernardi - Vice President, Winemaking
Canvasback Complete!
Brian Rudin, our illustrious Washington-based winemaker for Canvasback, has finished the 2015 harvest! He brought in his last fruit on Saturday. It was another year of excellent weather, even temperatures, and great quality on Red Mountain, the small-but-mighty appellation that is the home of some of the best Cab in Washington. Like the other winemakers, Brian still has many pressings, many rackings, and many decisions to make before the vintage is put to bed. Congrats Brian! It looks like Duckhorn, Paraduxx, and Decoy are all going to finish up this week as well. This relatively warm and rain-free end to harvest has allowed the remaining blocks to continue maturing slowly. Despite the relatively slow finish, this remains one of the earliest vintages on record.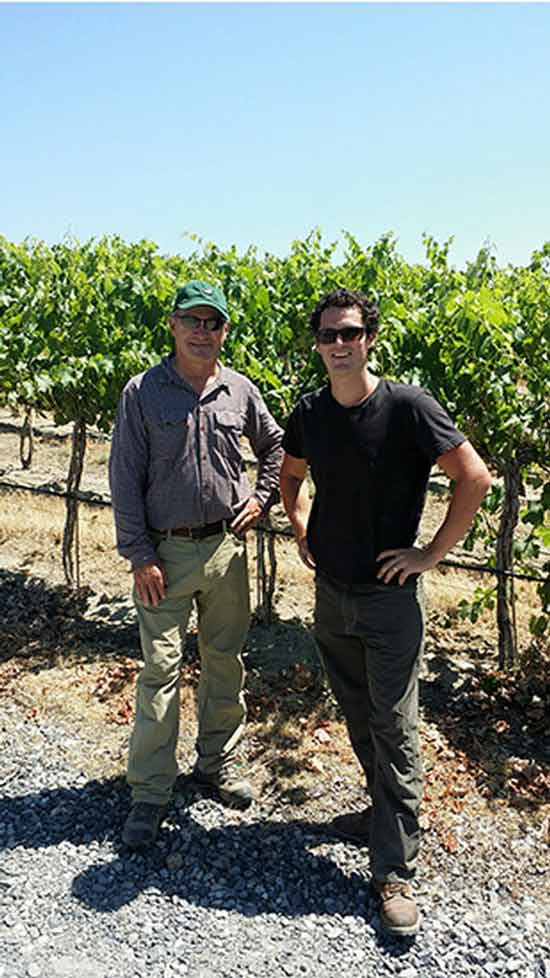 Vineyard Manager Dick Boushey and Winemaker Brian Rudin on Red Mountain
Comments
Commenting has been turned off.