June 12, 2017 | Sasha & Jim
Bonjour from France!
Bonjour from France!
We have officially set sail for a week long Rhone River Cruise with 90 Duckhorn fans on the elegant SS Catherine of Uniworld. While we plan to enjoy many local wines from Burgundy, Hermitage & Chateauneuf-du-Pape, we have brought along a few bottles from home to enjoy along the way!
Last night, after we settled into our cabins, we enjoyed a beautiful 5-course dinner celebrating our first night amongst new friends. It was Goldeneye's night to shine, and guests got to taste through our vineyard designate portfolio of Pinot from Confluence to Gowan Creek and The Narrows Vineyard. We, of course, couldn't forget about Ten Degrees! After dinner, the group watched the sunset on the ship's open top deck, as David Crum (our Wine Club & Customer Service Director) welcomed us on board with a toast of our Goldeneye Sparkling Brut Rosé.
Today was our first stop in Macon (just north of Lyon) off the Saone River and is the gateway to one of Burgundy's most famous wine regions, Beaune. This small town is best known for the "Hospices de Beaune" (aka Hotel- Dieu). The hospice was founded as a charitable institution back in 1443. Throughout the centuries, the hospice monks were given wine and vineyards, and they began selling the wine at auction in order to support their charitable work. The wine auction continues to this day, and the hospice remains a working hospital for the poor.
Now we are off to a special Captain's Welcome Reception. We hope to share more of our trip with those back home, so stay tuned for more posts. For more pictures check us out on Twitter & Instagram: #Rhonequackpack
Au Revoir!
Sasha & Jim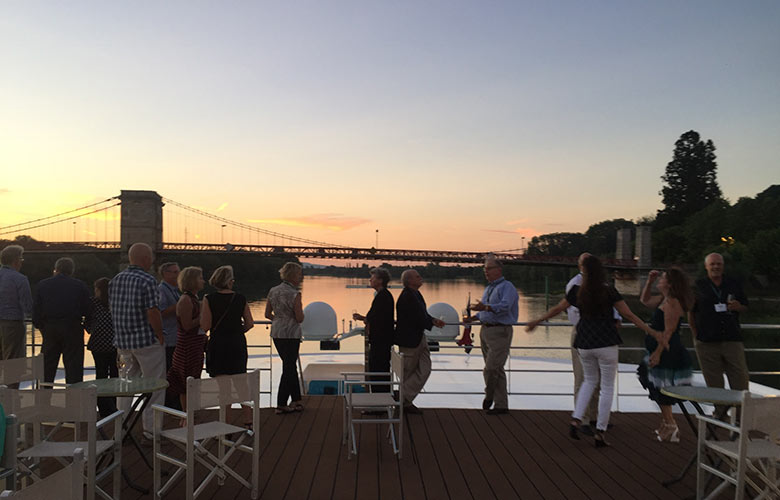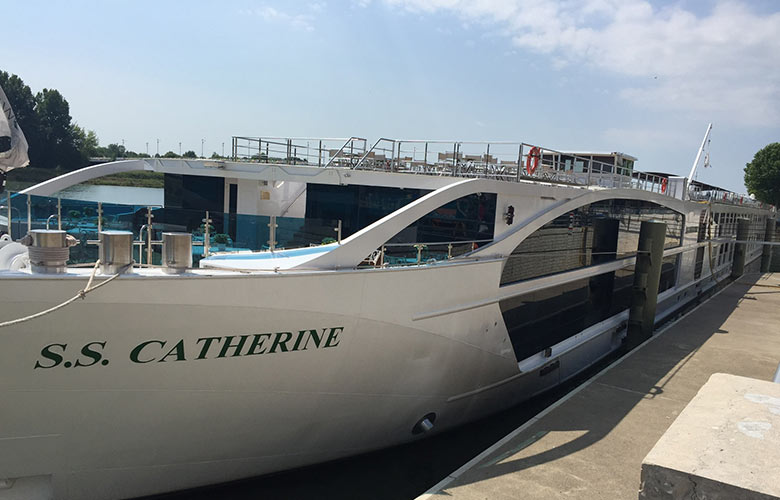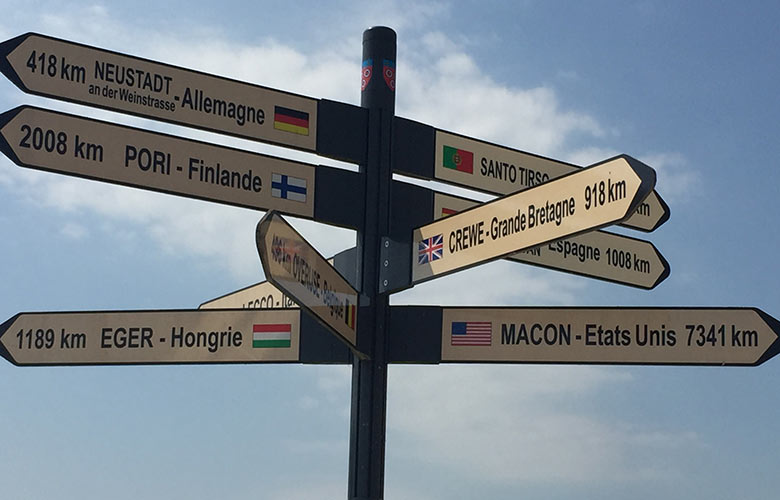 Comments
Commenting has been turned off.