Prime Rib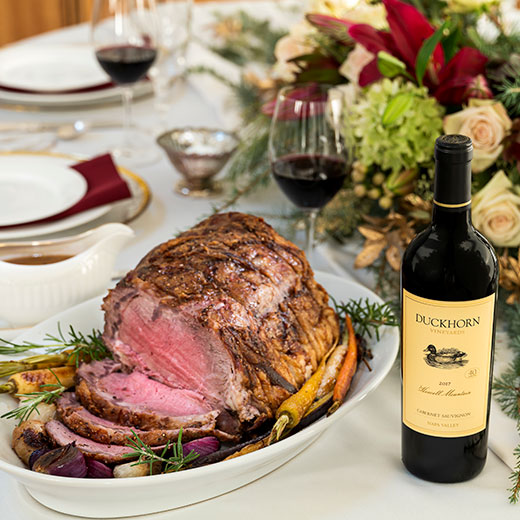 Yield: 10-12 servings
Prep: 4 hours | Cook: 5 hours
Total Time: 9 hours
Ingredients
1 - 4-6 lb Bone-In or No Bone Prime Rib Roast
For the Rub:
1 tbsp Dried Thyme
1 tbsp Dried Rosemary
1 tbsp Black Pepper
1 tbsp Onion Powder
1 tbsp Garlic Powder
2 tbsp Kosher Salt
Preparation
Preheat grill to 500°F
Remove the prime rib from the refrigerator 4 hours before cooking.
Rub the outside of the roast with high quality olive oil.
Combine the rosemary, thyme, kosher salt, black pepper, onion powder and garlic powder and spread evenly over the roast.
Coat the roast evenly with your favorite/preferred Prime Rib Rub and wrap in plastic. Let sit in the refrigerator for 24 hours.
When ready to cook, set your grill temperature to 500°F and preheat, lid closed for 15 minutes.
On preheated, place the prime rib fat side up, directly on the grill grate and cook for 30 minutes. Starting at a higher heat will help develop a delicious, crispy, rendered crust.
After 30 minutes, reduce the grill temperature to 300°F. Continue to cook for 3 to 4 hours or until cooked to desired internal temperature; 120°F for rare, 130°F for a medium rare, 140°F for medium or 150° for well done. Begin checking the internal temperature in 30-minute intervals with an instant-read thermometer throughout the duration of the cook. Cook time will vary based on the size of your roast and desired finish temperature.
Remove from grill and let rest for 30 minutes at room temperature before carving. Garnish with sprigs of fresh rosemary.
Pairing Recommendations - Cab