Caramelized Onion Flatbread with Sausage and Rosemary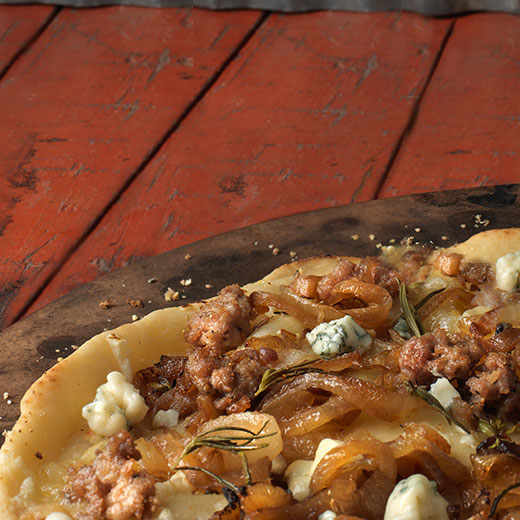 Serves 6 as Appetizer
Ingredients

Flatbread:
2t Yeast
3/4C Water, warm approximately 90 degrees
3C AP Flour
1T Salt
4T Butter, unsalted Softened

Onion Marmalade:
8C yellow onions thinly sliced (approximately 6 medium sized onions)
1/4C Extra Virgin Olive Oil
1T Fresh Thyme, chopped
2T Salt
2T Black Pepper
Additional Ingredients:
1C Sausage, cooked and crumbled finely (About 2 Links)
3C Grated Cheese such as Comte and/or Cheddar (Blue Cheese also works but use sparingly)
1T Rosemary Finely Chopped
Preparation

For Flatbread: Bloom the yeast in warm water until fully dissolved. In a mixer with a dough hook attachment, combine the flour, salt butter and yeast/water mixture. Mix until fully incorporated and smooth. Adjust flour/water as needed if dough appears too wet and/or too dry. Cover in a stainless bowl with Saran Wrap for at least 1 hour in a warm area. This dough can be prepared 1 day in advance and kept in the refrigerator.
For Onion Marmalade: In a medium size pot heat the oil with the onions on low heat. Season the onions with salt and pepper. Cover the pot with a lid and allow onions to sweat for 10 minutes. There will be a good amount of water from the onions. Remove the lid, turn the heat up to medium and begin to cook out the liquid. This will take approximately 1 hour. Continue to stir periodically to avoid scorching. Once the onions have developed a deep golden color, remove from the heat, add the chopped thyme and cool.
Assembly: Lightly flour work space and roll dough approximately 1/8" in thickness. Lightly fork the dough to prevent bubbles. Spread the Onion Marmalade evenly over the surface of the dough. Sprinkle the Onions with Sausage. Season with Rosemary. Top with Grated Cheese. Bake at 350 degrees until golden brown on the edges for approximately 20-25 minutes. Cool for 10 minutes then slice and serve!
Pairing Recommendations - Cab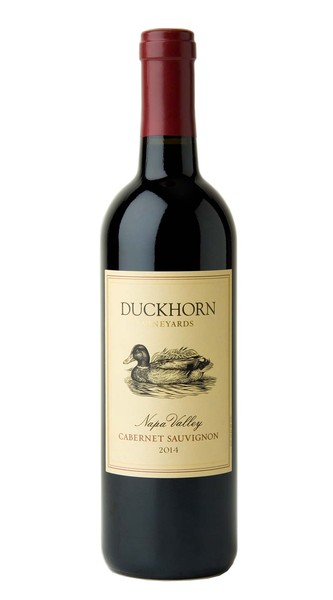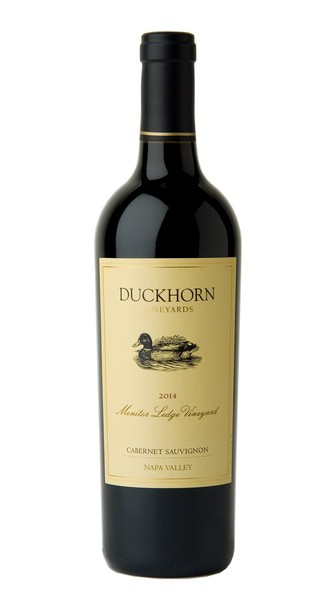 91 Points - Wine Spectator