Dry Rubbed Grilled Ribeye Steak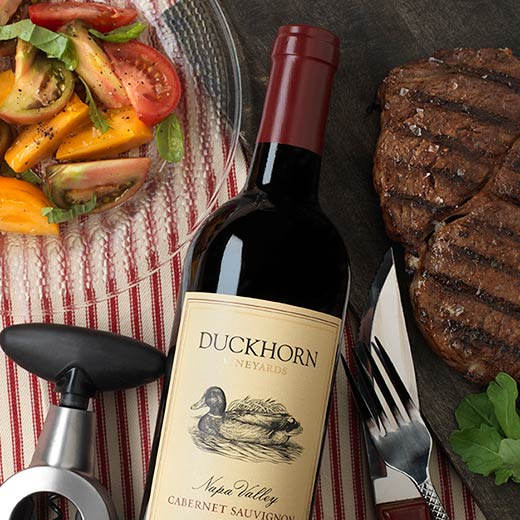 Yield: 10-12 servings
Prep: 12 hours | Cook: 20 minutes
Total Time: 12 hours and 20 minutes
Ingredients
(4) 16 oz marbled Rib Eye Steaks
¼ cup Brown sugar
¼ cup Kosher salt
2 tbsp Black Pepper, ground
1 tbsp Garlic powder
1 tbsp Paprika
1 tbsp Dry Mustard
1 tbsp Pulsed chili flakes, optional
½ tsp Ginger powder
½ tsp Chinese Five Spice
Preparation
Rinse steak and pat dry.
Combine all ingredients in a bowl.
Coat and cover all sides of steaks in dry rub and place on in refrigerator for a minimum of 8 hours (and up to 3 days the longer the meat sits, the more it will soak up the marinade and flavors).
Remove protein from refrigerator 3 hours before cooking. Light grill to medium high heat‐ oil properly. Cook steaks over grill for about 5 minutes on each side. Allow steaks to rest.
Serve
Slice thinly and serve.
Take a look at our recommended pairing below.
Pairing Recommendations - Cab
Wine Enthusiast #1 Wine of the Year