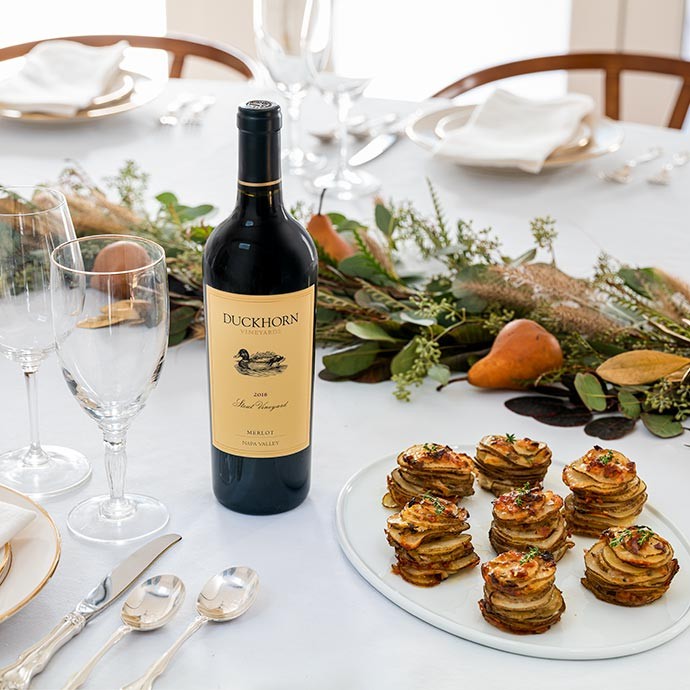 Featured Holiday Recipe
Reimagine a classic side dish with hearty potato, leek and bacon stacks. The juicy red berry flavors and dusty mountain tannin of our Napa Valley Merlot from Stout Vineyard pair beautifully with this recipe.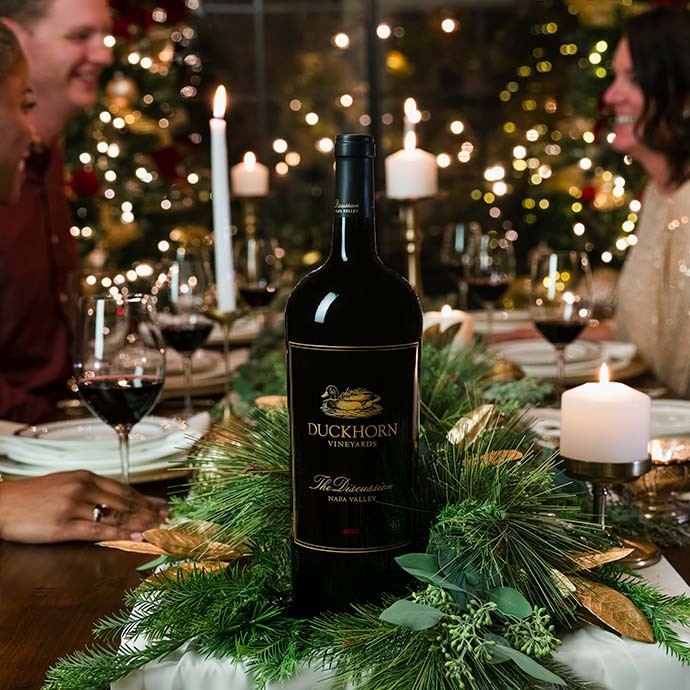 Gather for The Discussion
Celebrate the holiday meals ahead with a beautiful bottle of the 2017 vintage magnum of The Discussion. It is a majestic and elegant wine that immediately demands attention with alluring aromas of black cherry compote, chocolate-covered blueberry, fig and cinnamon.
Follow Us: @duckhornwine